May 1, 2020 | The Toilet Paper Shortage Is Over … Now the Food Shortage Is Here!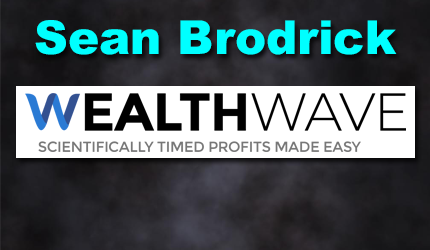 Sean is the natural resource analyst for Weiss Ratings. You can read his thoughts on gold, oil, cannabis, uranium and other natural resources at Wealth-Wave.com
The Great Toilet Paper Shortage™ seems to be ebbing. As recently as April 12, a whopping 73% of U.S. grocery stores had no toilet paper on their shelves, according to Reuters data. More recently, on April 19, the last data reported, only 48% of grocery stores reported a lack of toilet paper.
Even Quilted Northern and Charmin brands — as rare as unicorns in the recent crisis — are back on the shelves.
For reference, the average U.S. household uses about 409 rolls a year. That's according to Georgia Pacific, the producer of Quilted Northern and Angel Soft. Not to mention, staying at home probably boosts a household's usage by 40%.
Or is that too much information?
Anyway, the main takeaway from this news is that you can stop hoarding toilet paper. Now, you might want to stock up on meat.
Why? Well, have you seen what's happening to pork and beef futures?
Meat prices are surging on supply disruptions. Employees at beef, pork and chicken rendering plants are falling ill from the coronavirus far out of proportion to the rest of the population.
Doctors tell us that the coronavirus can't be passed along through food. But in can still be passed between employees processing the food. And if there's no one to do the work, meat processing can't be done.
Tyson Signals Warning Signs
In a blog post, Tyson Foods (NYSE: TSN) wrote that "millions of pounds of meat will disappear" as plants close. "In addition to meat shortages … farmers across the nation will not have anywhere to sell their livestock to be processed when they could have fed the nation."
"Millions of animals — chicken, pigs and cattle — will be depopulated," Tyson added.
That means the animals will be slaughtered at the farm and disposed of, rather than sent to the processing plants to be sold to grocery stores across the country.
While there are hundreds of millions of pounds of frozen meat in U.S. warehouses, those supplies account for only a fraction of what's typically produced in any given month.
Where's the Beef?
In a press report, president of Denver-based consulting firm Global AgriTrends Brett Stuart said: "It's absolutely unprecedented. In a week, restaurants could be out of fresh ground beef."
Meanwhile, about a third of U.S. pork production is down. Sure, it can come back online. But, workers at meat processing plants work in close quarters in sometimes unsanitary conditions. This clearly isn't good for containing the virus in those facilities.
At the same time, meat processors reported that slaughter rates are down 25%, leading to a backup of 400,000 animals in slaughterhouses.
And the problem doesn't stop at the gates of America's meat packing plants. There's a domino effect that will trip over into the larger food industry.
Farmers across the country are destroying huge amounts of unsellable milk.
Farmers either sell to restaurants directly or use food distributors as middlemen. Either way, the end customer, dine-in restaurants, are either closed or operating at a drastically reduced scale. So, farmers are plowing fruit and vegetables back into the ground and destroying huge quantities of unsellable milk.
And it's not just here in America. Brazil is the world's top shipper of chicken and beef; even they have started closing meat plants.
Government Steps In
On Tuesday, President Donald Trump invoked the Defense Production Act to force the nation's biggest meat processors to stay open to avoid further breakdown of the industry. Just how the feds will "address liability issues" (which Tyson Foods execs complained about) and force union leaders to comply remains unclear.
One thing is perfectly clear — a food crisis is already here. About one in three people seeking groceries at not-for-profit pantries last month never previously needed emergency food aid. The demand for food aid has increased as much as eightfold in some areas.
"The 2008 recession doesn't touch this," one food bank worker told the press. "It's a different ballgame."
Who Wins in This Crisis?
There are always winners in every crisis. In this case, it's the meatpackers and processors.
Sure, they've seen some plants shut down.  But that only makes what they can produce more expensive.
At the same time, the prices paid by those meatpackers to farmers for live hogs, chickens and cattle is plummeting due to their reduced capacity. So, meatpackers have lower input costs and wider profit margins.
One obvious winner would be Tyson Foods. And there are several others, too. But be sure to do your own research before buying anything.
Americans found it nerve-wracking to run low on toilet paper. Now, we'll see how they react when their grocers run out of meat and other staple foods. My guess is, they won't take it well.
All the best,
Sean
STAY INFORMED! Receive our Weekly Recap of thought provoking articles, podcasts, and radio delivered to your inbox for FREE! Sign up here for the HoweStreet.com Weekly Recap.