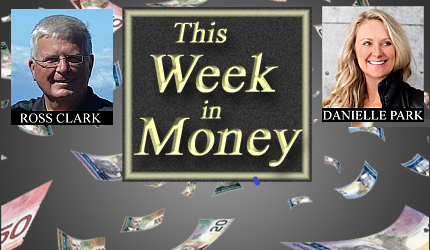 Ross Clark –  Stock Markets, Major Corrections, Oil, Canadian Dollar.  Special Offer!  Receive 25% off Annual Subscriptions (New Subscribers Only)
Danielle Park –  Inflation, Debt Bubble, Battery Recycling, Home Equity Loans, Real Estate
Larry Reaugh – President & CEO of American Manganese Inc. on Company Showcase  – Closed Loop Recycling is the Green Solution for Battery Waste.  Just Because I Don't Talk About it Doesn't Mean the Predators Aren't Super Active In The AMY Trading.   Listen to Zarko Meseldzija, Chief Technical Officer, American Manganese Inc. on Platts Future Energy Podcast with

Michael Greenfield – 

 "Breaking The Myths on Battery Recycling".  Read The Economic Times Article – "Soaring Lithium Prices Spur Changes in Supply Contracts".  Read Wired Article – "The World Needs to Crack Battery Recycling, Fast".  Read Open PR Article -"Lithium-ion Battery Recycling Market Will Record an Upsurge in Revenue during 2020-2025".   See AMY Lithium-ion Recycling Technology – Updated Jan. 2021.  
Next Page »