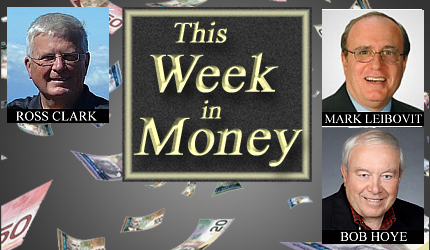 Ross Clark – Stock Markets, Jerome Powell, USD, Oil

Mark Leibovit

– (06:35)  Interest Rates, Gold, Silver. Special Offer! Receive 50% Off VR Trader Newsletters! Enter Promo Code

2022HALFOFF.

Bob Hoye

– (31:53) Commodity Super Cycle

Zarko Meseldzija –  (52:22) CTO of American Manganese Inc. on Company Showcase –  CTO Zarko Meseldzija  Discusses Demonstration Plant Achievement and LFP Recycling. Recap of signed Inflation Reduction Act.  Read August 24, 2022 News.  Read August 17, 2022 News.  Read August 16, 2022 News. Read ElectricAutonomy Article – "VW, Mercedes Sign MOUs with Canada to Secure Battery Minerals Supply, Hint at More Value-added News To Come". Read Edie Article – "'Acute' Lithium Shortages Forecast by 2035, as Battery Supply Chains Expand". Read The Globe and Mail Article – "China has Encroached on Canada's Critical Minerals Industry, with Almost No Obstruction from Ottawa". Read CBC Article – "Canada Eyes Cash for Critical Minerals in Biden's Big New Climate Bill". See AMY Lithium-ion Recycling Technology – Updated Dec. 2021.  
Next Page »