June 20, 2022 | News Economically Unfeasible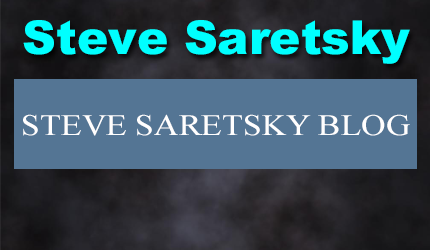 Steve Saretsky is a Vancouver residential Realtor and author behind one of Vancouver's most popular real estate blogs, Vancity Condo Guide. Steve is widely considered a thought leader in the industry with regular appearances on BNN, CBC, CKNW, CTV and as a contributor to BC Business Magazine. Steve provides advisory services to banks, hedge funds, developers, and various types of investors.
Over the past several weeks regular readers of this newsletter have heard me rant about the impending slowdown in the development space. A combo of rising financing costs and still elevated construction costs makes for a rather terrible risk/reward ratio for home builders. In fact, it makes some projects economically unfeasible. Mainstream media is now catching on.
From the Globe & Mail this week,
Toronto housing developers could cancel the construction of up to 5,000 condo units as the costs of borrowing and building soar, according to an analysis by leading condo research group Urbanation Inc.
Construction costs have climbed across the country. Putting up a high-rise in Toronto is now 21 per cent more expensive than it was during the same quarter of last year, according to Statistics Canada's building construction price index. And with the Bank of Canada's benchmark interest rate having risen 125 basis points in the past four months, construction loans are also becoming more expensive.
According to Urbanation's research, about 5,000 preconstruction units were sold last year for less than $1,000 per square foot, which would make them economically unfeasible to build under current financial conditions. "Many of those could cancel," said Urbanation's president, Shaun Hildebrand.
The last time Toronto experienced a wave of condo cancellations was in 2018, when developers called off 4,687 units because of rising construction expenses, according to Urbanation.
"When cost escalation is 10 per cent to 14 per cent, you can lose your profit in less than a year," said David Schoonjans, senior director of cost and project management for Altus. Developers that launched projects in 2019 and have not yet broken ground are facing a 30-per-cent jump relative to construction costs at that time, according to Altus data.
I can assure you this problem is not exclusive to Toronto. Project cancellations are just getting started. Some of the biggest pre-construction condo Realtors tell me buyer inquiries are down over 50% during the past month or so. It's also worth nothing that financing costs are not coming down anytime soon, in fact they're likely moving higher in the short term. The market is currently pricing in 90% odds of a 75bps rate hike from the Bank of Canada on July 13th.
Meanwhile, in BC, Government policy is poised to slow construction of new rental housing. As inflation rises to levels not seen in decades, the provincial government is considering capping the annual allowable rent increase.
The rent increase is pegged to the 12 month average percent change in the Consumer Price Index, which as of April stood at 4 per cent in British Columbia — and that figure could rise higher as the final calculation will be based on the CPI change as of July.
"We're looking at, first of all, what the actual number is likely to be based on the Consumer Price Index, and what that impact is going to mean for renters," David Eby, the minister responsible for housing told CityNews during an interview on Friday. "We're looking at potentially having a rent increase less than the Consumer Price Index."
Keep in mind, rent increases were frozen in 2021, and limited to just a 1.5% increase in 2022, despite inflation running at thirty year highs. Not necessarily a great environment to be launching new rental supply.
Things get particularly interesting when you consider that residential investment in Canada hit 10% in Q1 of this year- near all-time record highs and we're poised to welcome a record number of new immigrants in the years ahead.
The rental market remains red hot, and might get another boost from an own-goal vis a vis government policy.
Three Things I'm Watching:
1. Purpose-built rental apartment vacancies are falling in Toronto. (Source: Urbanation)

2. This is not oil, or a meme stock. It's the average monthly mortgage payment in America up 50%. (Source: Genevieve Roch-Decter)

3. The good news is new rental housing starts are elevated, for now. (Source: Ben Rabidoux)

STAY INFORMED! Receive our Weekly Recap of thought provoking articles, podcasts, and radio delivered to your inbox for FREE! Sign up here for the HoweStreet.com Weekly Recap.