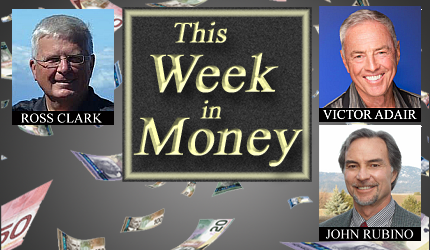 Ross Clark – Markets, Gold, Silver, Oil
Victor Adair –  Inflation, Fear of Missing Out, US Dollar, Canadian Dollar, Gold, Oil

John Rubino

–  Commodities, Interest Rates, US Housing Bubble, Labour Shortage

Larry Reaugh President  & CEO of American Manganese Inc. on Company Showcase – American Manganese CEO Discusses Reports of Profitability in Recycling Lithium-ion Batteries.  Little Profitability in Recycling Lithium Iron Phosphate Batteries.  Read The Korea Herald Article – "Elon Musk wants LFP Batteries for Tesla. Here's why Korean Battery Trio Shouldn't Produce Them".  Read The Fairfield Sun Times Article – "Will Electric Vehicle Battery Recycling Actually Be Economical?".  Read CleanTechnica Article – "Electrification Of Rail Freight Industry Takes One (Just One) Giant Step Forward".  See AMY Lithium-ion Recycling Technology – Updated Jan. 2021.  
« Previous Page
—
Next Page »