November 23, 2021 | Is Australia Preparing Concentration Camps for the Unvaccinated?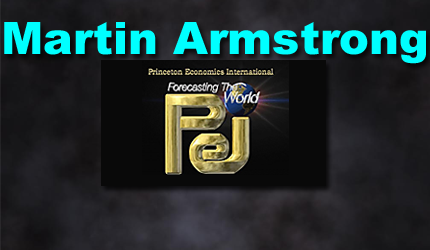 Martin Arthur Armstrong is the former chairman of Princeton Economics International Ltd. He is best known for his economic predictions based on the Economic Confidence Model, which he developed.
Rumors are swirling on the internet that the Australian Army is herding the unvaccinated population into "quarantine camps." The army is not currently hunting down the vaccinated, yet, but there is a suspicious amount of funds going toward these quarantine facilities. The Guardian has reported that $130 million was recently invested by the Northern Territory into the Howard Springs quarantine camp. Howard Springs was designed as a fly-in-fly-out workers' camp, but the mainstream media is reporting that the camps will become redundant as home quarantine pilot programs have begun. If that were true, why is the government continuing to invest in Howard Springs?
The Northern Territory hosts two main quarantine camps — Howard Springs and Alice Springs. Their website describes what those housed in those facilities have experienced:
A person in quarantine must:
stay in the person's allocated room, including on any veranda space allocated to the room, unless permitted by an authorised officer; and
when not in their room, or on their veranda, residents must take all reasonable measures to stay at least 1.5 metres away from any other person in the quarantine facility, except for the person's spouse, de facto partner, child or parent; and
wear a face mask when outside their room unless an authorised officer permits the person to remove the face mask; and
comply with any directions given by an authorised officer to avoid people congregating in a quarantine zone; and
must not leave the quarantine zone in which the person's allocated room is located unless the person is escorted by an authorised officer, except in an emergency.
You are not able to share or hand over physical objects to residents who are not your family members. COVID-19 lives on surfaces so you must not give items, toys, food, activities, or play games like cards with people outside your family.
Quarantine facility staff will remind you about wearing your mask, staying on your veranda and physically distancing through information in your resident booklet, by sending you sms reminder texts and verbally in person if we see you are not following the Direction.
This is a horrifying abuse of power. People constantly compare conditions to the concentration camps of Nazi Germany, but this is one example that is becoming dangerously close in nature. They have not begun killing off the unvaccinated population, but they have taken away their freedoms. "Residents" at these hotels may not leave their rooms unless supervised by an authorized officer. That is much more akin to a prison than a hotel. Officers will "remind" those held hostage by their government when they are disobeying the rules. Since COVID can spread on surfaces, people are not allowed to interact with those outside their immediate family. But it gets worse. The website states that family rooms are not always available.
Facilities
Quarantine facilities need to be a safe environment for all residents and staff. The following are not permitted in either quarantine facility;
Cooking equipment including, microwaves, electric fryers, rice cookers, induction cookers, sandwich presses, toasters, etc.
Alcohol, bags may be checked on arrival.
Toys or recreational items such as swimming pools (plastic or inflatable), scooters, skateboards, bikes, balls and roller blades. These will be stored until your exit.
Visitors.
Care packages, personal goods or meal deliveries.
Family rooms are not always available;
The Centre for National Resilience is primarily single room accommodation with no internal connecting doors. There are four rooms to a shared veranda space with mattresses and/or cots provided for small children. All rooms are king single beds and have ensuites.
The Alice Springs Quarantine Facility can accommodate families in shared rooms, based on room availability at the time.
The poor children who are subjected to this traumatizing experience! Toys are not allowed. Visitors are not allowed. There is a chance children will be separated from their parents, guarded only by the state. Similar to a prison environment, cooking appliances are not available in these quarantine camps. Officers in hazmats suits feed their hostages three times per day by leaving the meals outside the room on the ground as another reminder of lost freedoms. Bottled water and toiletries are not available. The camps boast having limited wifi service, but it is safe to bet that online activities will be monitored. How could we allow such cruel human rights abuses to occur in plain sight? Sending millions of dollars to these camps indicates that they have no real plans to end this abuse. As the Hong Kong protesters stated to the world a few short years ago: "If it happened here, it can happen to you."
STAY INFORMED! Receive our Weekly Recap of thought provoking articles, podcasts, and radio delivered to your inbox for FREE! Sign up here for the HoweStreet.com Weekly Recap.