September 17, 2020 | Unloved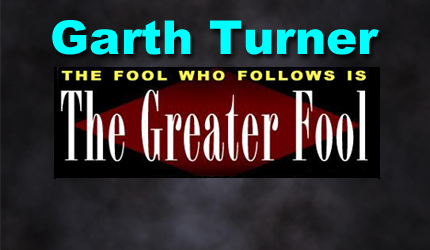 A best-selling Canadian author of 14 books on economic trends, real estate, the financial crisis, personal finance strategies, taxation and politics. Nationally-known speaker and lecturer on macroeconomics, the housing market and investment techniques. He is a licensed Investment Advisor with a fee-based, no-commission Toronto-based practice serving clients across Canada.
Among its victims, Covid has big-city condos on life support. This has cleaved the real estate market in two. Houses with dirt, in the suburbs or even the sticks, are objects of desire, FOMO and bulbous prices. Concrete boxes in the heart of urbanity are emptying, devaluing and shedding equity. Rentals are piling up. Leases are coming down. The inventory of listings is bloating fast. The epicenter is 416, but this class of housing is now unloved in every major centre.
Here's why. Followed by reasons it cannot last.
Rental demand is plunging. Small investors and amateur landlords are sitting on empty units costing them big bucks every month. In the good times rent barely covered costs. Now, for thousands, the rent is gone. Ouch.
Covid killed off gobs of jobs in hospitality, entertainment, the food industry, retail and other sectors where many renters tend to work.\
Silly politicians declared a virus moratorium on evictions, signaling tenants could live for free and suffer no consequences. A knife through landlords' hearts.
Airbnb restrictions in Toronto, Vancouver, Montreal and other places have sent large-scale hosts screaming for cover. They have flooded the market with long-term rentals and listings. Down she goes.
Tourism is kaput. This is a multi-billion dollar piece of the economy utterly destroyed by government edict. Urban real estate, downtown properties, employment and condos have been negatively impacted.
Students at university and colleges aren't in class, staying home in Mom's basement, taking online courses. Rental demand has crashed in key areas near these institutions.
Economic uncertainty, fears of a second wave and the drop in rents (now 15% in Toronto) has kept investors on the sidelines. New condo sales have been decimated – down 85%.
Supply keeps piling up. Every day another 300 resales hit the market, pushing prices lower. There are 12,000 rentals listed on MLS, forcing rents down. Lots of those will migrate into active listings as tenants stay rare.
The industry is grossly overbuilding. Urbanation reports a record 78,212 condos were under construction in the second quarter,
Covid has made condo living seem close, germy and dangerous. People are freaked out at encountering others in the corridor, the elevator and garbage room. Irrational, but powerful.
Immigration is largely gone – massively curtailed by Covid and politics (down 63% so far in 2020). The bulk of immigrants rent or look for entry-level real estate (condos). That demand has evaporated.
Cities are viewed by many as less desirable than the burbs or the boonies, especially when four million people are WFH, want more space and delude themselves into thinking this is the new normal.
The results are entirely predictable. Prices are falling for some of the most prime, desirable, convenient, hippest urban real estate in the country. Units that commanded $1,400 a foot last February have dropped to $1,000 and below. That's a crash of almost 30% in the space of 180 days. New condo sales in Q2 were off 51% year/year in Toronto, and in Vancouver 75% of pre-sale units failed to find buyers.
According to Padmapper, the average one-bedder in the core if now renting for just over $2,000 a month, down from $2,300 six months ago. That price will soon have a '1' handle for the first time in a decade.
So where's this all headed?
Down. Way down, and fast.
The Covid condo correction has only started. Big declines are yet to materialize over the winter months as these trends take hold, inventory accumulates, renters stay scarce, landlords give up and potential buyers sit on their hands. Cheap mortgages can't save this puppy. Rates likely won't go any lower. This is a simply play of supply and demand.
Then, it all changes.
The time line is fuzzy and evolving. But it's probably safe to make these assumptions for 2021 and beyond.
That awful US election will be over.
A vaccine will have been approved, and distribution started. Restrictions eased. Social distancing and mask-wearing will start to fade.
Therapies will emerge. Cases numbers will fall fast. The second wave will have come and gone. Deaths will continue to drop even if infections do not. Everybody feels safer.
Global will growth resumes, economies reopen and markets rage higher.
The Canada-US border will be reopened. Flights resumed. Tourism, pro-sports and concerts trickling back to life. Immigration restored.
WFH will stop being a thing. Ambitious employees will flock back. The downtown will be repopulating. Office towers will slowly, steadily return to more normal operations.
People who thought they'd never commute again will be taking the train, the bus, the streetcar, the subway. Traffic and congestion will be back. All the reasons people wanted to live downtown – to be close to work, entertainment and buzz – will rage again. Cities do not die.
The opportunity?
It's coming. Buying back into the excitement of a thriving urban core for 30% or even 50% less than in late 2019 would be a win. Get into a quality building with a proactive condo board, adequate reserves and a competent management company. Buy low-rise, not into a 95-storey tower (like just announced at One Yonge). Location is everything to a condo.
Mostly, take advantage of conditions which have not been here for years. Maybe decades. Maybe forever. Oodles of inventory – thousands and thousands of units to choose from. Motivated sellers, some of them bleeding and desperate (my fav kind). Scant competition, so no multiple offers, bind auctions or no-condition offers. And the lowest, most ridiculously cheap mortgage rates ever.
Or, you can raise sheep in Marmora.
STAY INFORMED! Receive our Weekly Recap of thought provoking articles, podcasts, and radio delivered to your inbox for FREE! Sign up here for the HoweStreet.com Weekly Recap.