May 21, 2020 | How You Can Ride the Oil Rollercoaster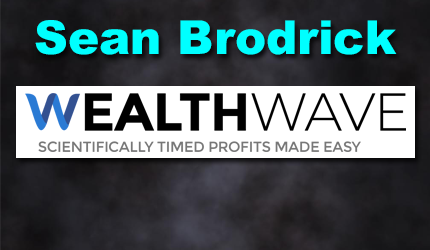 Sean is the natural resource analyst for Weiss Ratings. You can read his thoughts on gold, oil, cannabis, uranium and other natural resources at Wealth-Wave.com
The most bullish thing happening in oil right now is taking place far out at sea, hidden from the eyes of most investors.
That seaborne event I'm talking about is the realization of storage for the massive amount of crude oil supply that has nowhere else to go. As of May 15, 170.5 million barrels are stored around the world on tankers that have been stationary for at least seven days.
That is a lot of oil. And that previous weeks' storage was the highest in history.
This is important because, for a while, one fear the oil market faced was that it would simply run out of room to store oil. Storing oil at sea is a last resort, but it became a very popular option in May to the dismay of producers.
Now, we've reached high tide in crude storage. And that's put a bottom in oil prices.
You can see on the chart that West Texas Intermediate, the U.S. crude oil benchmark, is breaking out. In fact, it has climbed more than 70% this month alone amid the rebound in demand and reductions in supply.
So, what's the next step? Let's look at what sent oil skidding lower, and what's fueled the rebound.
Forces of the Oil Plunge
The pandemic was the problem. Quarantine and isolation imposed by governments around the world sent global oil demand skidding down 30%. Oil storage around the world filled to bursting as producers kept pumping. But the pandemic wasn't the only problem.
The Russia-OPEC spat. As prices fell, Saudi Arabia tried to rally OPEC+ to cut production. Russia fired back a big "nyet", saying that too much of the burden fell unfairly on Russia. The Saudis responded with a "we'll show you", cranking up their own production into the teeth of plunging demand.
USO imploded. Meanwhile, the United States Oil Fund, LP (NYSE: USO, Rated "C+") an ETF that tracks crude oil prices, ran into real trouble. Leading up to the oil price crash, USO held one-fourth of the oil futures contracts in the United States. That was a recipe for disaster as investors bailed out of the fund and it had to sell.
Mind you, this is my opinion. The USO fund says it wasn't a big factor in the oil price crash. Certainly, there are other factors. But it certainly didn't help.
It all came to a climax on April 20. That's when, in one of the most extraordinary 20-minute spans in the history of financial markets, West Texas Intermediate fell as low as minus $40.32 a barrel. Wow!
Oil Resurges
But out of the ashes, we got a rebound. Thanks to …
Russia and OPEC patched things up. And everyone is sticking to their new, lower production caps. For now.
As a result, as much as 17 million barrels a day of crude will have been taken off the market by next month, said Mohammad Barkindo, Secretary General of the Organization of Petroleum Exporting Countries.
Inventory levels are starting to recover. The American Petroleum Institute reported that stockpiles at the storage hub in Cushing, Okla., fell by 5.04 million barrels last week. Likewise, the Energy Information Administration reported falling inventories.
Economies are restarting around the world. From New York to Beijing and around the world, shuttered economies are restarting. In fact, Bloomberg reported on Monday that Chinese oil demand is nearly back to pre-pandemic levels.
More good news for oil bulls: On Friday, the number of active U.S. rigs drilling for oil dropped by 34 to 258, according to the tally from Baker Hughes. Active rigs are down nearly 60% since a recent peak count back in March.
In fact, the U.S. rig count has dropped 57% over the past nine weeks, the sharpest such fall ever seen based on records going back to the mid-1970s. And less drill rigs SHOULD mean less production.
Even with this roaring comeback, not everything is rosy in the oil patch.
More Problems Ahead
The first problem is that producers halt less efficient wells first, which pushes up productivity — a process known in the petroleum and mining industries as "high grading."
There's historical precedent for this. Natural resource investing firm Goehring & Rozencwajg (gesundheit!) noted that drilling in 2016 fell by 80% in the three main shale basins. At the same time, productivity soared by 200%!
How is that possible? Well, companies shuttered the least productive rigs. That meant oil output from new drilling dropped by 50% even as the new rigs dropped by 80%.
Also, oil may well trade in the mid-thirties. But that's still far too low for Middle East oil kingdoms who can't cover their oil-based budgets, not at these prices. This gives those countries more incentive to cheat. That is, pump more oil.
Finally, trust what traders do, not what they say. If you look at the oil futures price curve, traders are pricing in "lower for longer" oil prices through 2021.
Here's what I think is happening: Oil is on a real roller coaster. It is going up now, but it won't take much to send it back down. That could be a second wave of coronavirus infections, the continued economic slump, you name it.
The good news is that if you look for quality, you can do okay. I'd suggest sticking with oil companies that pay nice dividends and can still support those dividends even at mid-thirties oil … or lower.
Those stocks are still on sale. They'll be even more on sale the next time oil pulls back. Which it will. It always does.
You might use that next dip in oil prices to load up on oil companies with safer dividends, too. As long as you're playing the long game, there are bargains to be found in the oil fields.
All the best,
Sean
STAY INFORMED! Receive our Weekly Recap of thought provoking articles, podcasts, and radio delivered to your inbox for FREE! Sign up here for the HoweStreet.com Weekly Recap.