April 13, 2021 | Patience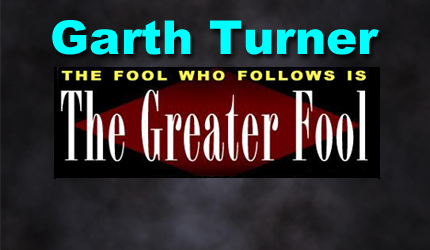 A best-selling Canadian author of 14 books on economic trends, real estate, the financial crisis, personal finance strategies, taxation and politics. Nationally-known speaker and lecturer on macroeconomics, the housing market and investment techniques. He is a licensed Investment Advisor with a fee-based, no-commission Toronto-based practice serving clients across Canada.
How do you possibly buy a house when bidding against maniacs? Or sell to one?
This is perplexing. Stressful. Extreme times have brought extreme conditions and high emotions. "Here you are having to put your life's one big decision of buying a home in 10 minutes of viewing time," says a freaked-out buyer in Burnaby. "Absolutely ridiculous."
You bet. The industry's covering itself with ignominy.  "Ending bidding wars where the winning bidder routinely pays vast sums more than the asking price and what the second-place buyer is willing to offer is a good and overdue measure," says the Toronto Star (average prices have increased $100,000 there in 90 days).
Reports the Squamish Chief (how did the woke moisters miss that name?): "It is a level of activity that we have probably have never experienced. All of us are struggling right now, whether you are a buyer, a seller, a tenant, an appraiser, a mortgage person, a home inspector, a realtor; we are struggling in this marketplace because it is like something we have never come across."
Did you see the latest bank research?
RBC has found that 36% of under-40s believe they'll never own real estate and almost two-thirds of Canadians think most people are now priced out. Laughably, the bank discovered those saving up to buy a house are putting away an average of under $800 a month (GTA detached prices are increasing by $31,000 monthly). The average saved is but $42,000. Four in ten have managed to set aside $25,000 or less. This is not going to end well.
By the way, the average house in Canada now commands $680,000. The humpers at Royal Lepage this week forecast that number will be $805,000 by Q4. To buy with 5% down requires (with closing costs) about $50,000 in cash and a $750,000 mortgage. Even before passing the stress test, that necessitates an income of almost $150,000 to service the debt and ownership costs (about four grand a month). So square that with the bank finding about savings. Society has troubles, since…
…it gets worse. Add in competition because of low supply (owners aren't selling) and demographics (Millennials are the biggest cohort, and they're rutting), then consider sleazy realtor tactics of hold-backs, multiple bids and blind auctions and the result is a disgrace.
As detailed here a couple of days ago it appears the feds are planning to do nothing substantial to address the crisis. Maybe an anti-foreign-dude tax, but we have those already. And Chrystia may even err in throwing more gas on the fire with demand-side inducements, like that crazy shared-equity mortgage. Meanwhile the provinces are stuck, terrified and immobile, in the headlights of Covid – not even thinking about reforms such as banning blind auctions, spec taxes on flippers or requiring sellers to warranty the condition of their homes.
Besides, let's face it. The politicians actually like this real estate feeding frenzy. They crave all the economic activity they can get, now that mom-and-pop's restaurant or neighborhood shoe store has been driven into the dirt by wave-upon-wave of lockdowns. Have you heard a single premier or big-city mayor talking about affordability lately, even when this is the No.1 issue on the minds of most young adults? Nope. You are on your own
So, if you're buying…
Get pre-approved for a mortgage even before drooling over the house porn on realtor.ca
Work with a buyer's agent. Costs you nothing. Gives needed local knowledge. Can negotiate and advise.
Be patient. It's not a race. The next house will come along soon enough.
Avoid properties listed below market value with an "offers night" announced in the MLS listing. The slimy agent for the seller wants a dogfight.
If you view a place and are serious, go back with a home inspector. Even thirty or forty minutes on site will give you a solid indication of any major issue with furnace, electrical, drainage. Then offer.
Make the bid conditional on financing if you have only 5-10% to put down. What's the point of 'winning' a bidding war when the bank appraisal comes in low and you can't close?
Yes, including such a condition weakens the offer. So be stealthy and authenic. Send the owner a nice letter. Maybe some cookies. Be pathetic and emotional.
If you are the seller…
The biggest challenge after selling is buying, since you may soon be in the same boat as those clamouring for your house. Therefore…
Go for a long closing. After a deal goes firm this will give several months to shop for a new house.
Offer to lease back the property you're selling for four or six or eight months. This will give the buyer enough cash flow to carry the place and provide you time to buy.
Make acceptance of the offer conditional upon being able to find another property within a set period of time – like a month. Yes, this is unconventional, but if some crazed, desperate Mill really wants your house, they'll agree.
Have some empathy. Curb your greed. Sell to the sweet young couple who put cookies on the stoop. It will be a gift for you both.
STAY INFORMED! Receive our Weekly Recap of thought provoking articles, podcasts, and radio delivered to your inbox for FREE! Sign up here for the HoweStreet.com Weekly Recap.