September 28, 2020 | The Only Thing Systematic Is The Destruction of America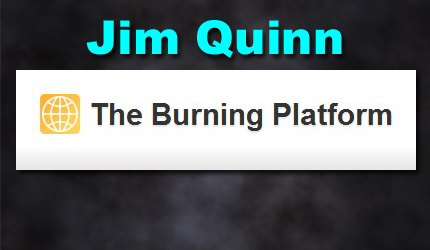 James Quinn has held financial positions with a retailer, homebuilder and university in his 30 year career. Those positions included treasurer, controller, and head of strategic planning. He earned a BS in accounting from Drexel University and an MBA from Villanova University. He is a certified public accountant and a certified cash manager.
"It is difficult to get a man to understand something, when his salary depends upon his not understanding it!" – Upton Sinclair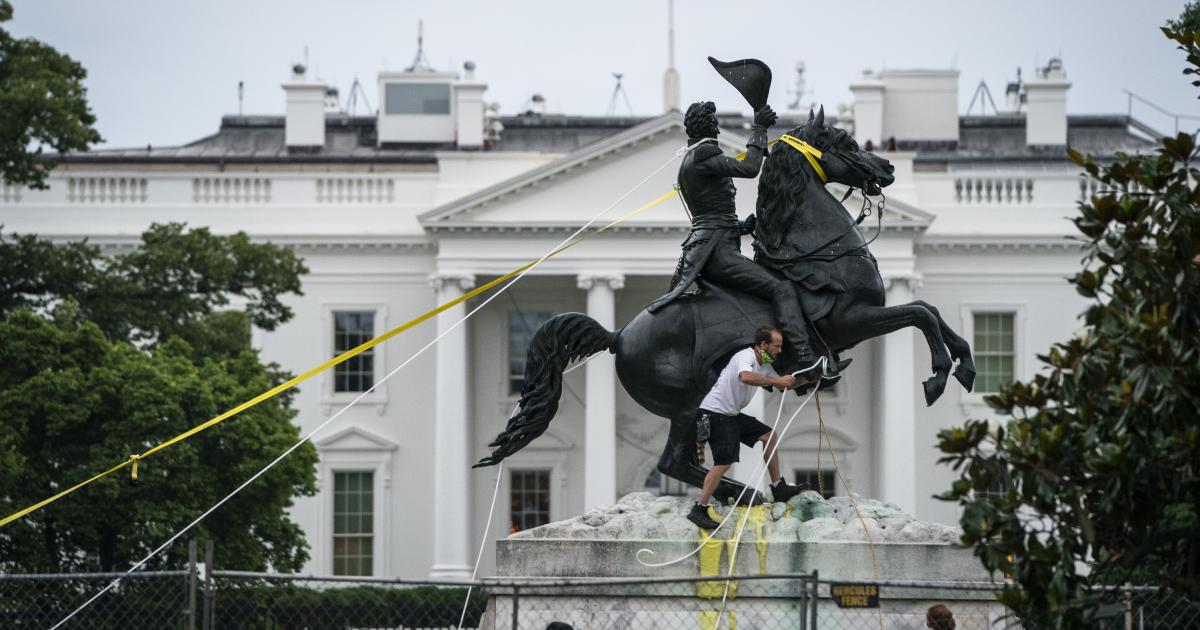 Upton Sinclair was describing willful ignorance based upon who butters your bread. The rampant corruption of our society, as power has been consolidated into fewer and fewer hands, has resulted in our political, financial, cultural and economic systems being captured by a billionaire class who use their wealth to dictate the path we are forced to follow – or lose everything.
The sociopath class include the Silicon Valley social media titans, the billionaires running the six mainstream media companies, the rogue billionaires like Soros and Bloomberg who fund chaos and foment insurrection, the Deep State surveillance agency operatives like Clapper, Brennan, Comey and Mueller doing the bidding of the oligarchy, Wall Street criminals like Dimon, Paulson, and Blankfein doing god's work, and last but certainly not least – Powell, Yellen, Bernanke and slimy Kashkari priming the pump for the never ending systematic pillaging of the nation's wealth.
When you witness what passes for legislators at the Federal, State and Local levels, you must weep for our future. These pathetic excuses for leaders display none of the qualities a citizenry would want in those they have elected to manage our governmental affairs. They are bought off hacks, lacking any intellectual honesty, and selling their votes to the highest bidder. They lie, misinform, steal, and do the bidding of the monied interests who selected them because they are pliable dupes without an ounce of courage or forethought about the long-term best interests of the people they are supposed to be representing.
We are far from the republic Franklin and his fellow patriots gave us, and as Franklin foreshadowed, we were unable to keep it. As the fledgling republic devolved into a mob democracy, with the Federal government grabbing more power during the Civil War, the banking cabal seizing control of the nation's finances in 1913 with the creation from Jekyll Island, the growth of the welfare state with FDR and LBJ doing the most damage, the metastasis of the military industrial complex, the elimination of privacy after the Patriot Act surveillance state execution, and now the final countdown to Armageddon as the state, media conglomerates, Wall Street criminals, mega-corporations, and billionaire oligarchs use this purposefully over-hyped flu pandemic to consolidate their power, wealth and control over a dumbed down, iGadget addicted, fearful, easily manipulated, compliant populace.
Most people go through life not questioning the motivations of their political, financial, economic and religious leaders. They naively believe they have achieved their positions of power because they have earned it through hard work, intellectual superiority, and moral authority. Most people are not sociopaths. They are just trying to steer around the potholes of life, raising families, earning a living, finding some enjoyment, leaving a positive legacy and trusting those in positions of power are looking out for their best interests.
They are wrapped up in their day to day existence, so are not vigilant in monitoring what political, financial and corporate power players are plotting to further reduce their liberties, freedom, and bank accounts. After decades of government school social indoctrination dumbing down of the masses, relentless propaganda propagated by the corporate media mouthpieces of the Deep State, endless technological and sports distractions, and being lured into crushing levels of debt by Wall Street and Madison Avenue, the masses are incapable of critically assessing how they have been systematically screwed by the ruling class.
Even with the self-imposed economic depression initiated by politicians, at the behest of captured self-proclaimed medical "experts" and college drop-out techno-geek billionaires (Bill Gates), resulting in tens of millions (mostly blue collar and service industry workers) being put out of work, there are still 147 million employed Americans. That's up 14 million from the April pandemic low, but to provide some perspective, it's at virtually the same level as late 2007 just before the Wall Street/Fed created financial collapse.
Considering there are 260 million working age Americans in the country, with 26 million employed part time, 9 million self-employed and 21 million government workers paid for by the 91 million full-time wage earners, you understand why wage earners can be intimidated into "not understanding something" because their livelihood depends upon them pretending to not understand the truth.
The propaganda phrase "we're in this together" is another Orwellian doublespeak example, as there are 10.7 million less private industry workers than a year ago, but the number of government workers is amazingly up by almost 200,000. So much for sharing the pain. The other dichotomy is between college graduate white collar workers who can work from home and the mostly low paid service industry workers who "serve" the white-collar workers. The number of college graduate workers is up by 1 million in the last year versus down 9.3 million for all other workers. These pandemic lockdowns have devastated the job prospects of blacks, teenagers, and anyone working in the hospitality industry. We are not in this together.
The Federal Reserve actions have only benefited their Wall Street constituents and the .1% who own most of the financial assets in this country. The poor, blue collar workers, waitresses, bartenders, savers, and senior citizens (who avoided being sentenced to death in nursing homes by Cuomo and his fellow Democrat governors) have been thrown under the bus once again. The rich get richer and the poor are thrown a $600 bone and told to obey and stay like a good dog.
The Sinclair quote is even more apt in relation to the latest narrative being used by the powers that be to divide us and create chaos. The false story line of "systematic racism" is being used as a cudgel to beat us into submission and compliance. The only thing systematic is the organized and well-funded traitorous endeavor by Soros and his ilk to undermine the basic moral tenets of our society in order to institute a Marxist new world order in the U.S., Europe, Australia, New Zealand, and eventually the entire world.
They want to destroy our past by tearing down statues and promoting fake history like the NYT promoted 1619 Project. They publicize and promote division and racial strife by publicizing the few murders of blacks by whites, while ignoring the daily slaughter of blacks by other blacks in Chicago, Baltimore, Philadelphia and the other Democrat run urban ghetto kill zones. The lawlessness and savagery in black inner cities with black on black crime is ignored by the left-wing politicians who run these cities and their media mouthpieces. There is clearly something systematic about what has happened, but it's not due to systematic racism.
The term 'systematic' has been in vogue lately because the propagandized narrative since a black felon dying of a fentanyl overdose was videotaped being kneeled upon by a white cop with a history of abusing citizens has been "systematic racism" is the single most important problem in America, keeping black people from getting ahead and resulting in them fearing for their lives, as cops and white people target them because they're black. Once the narrative was unleashed, the leftist mainstream media carried the ball with a misinformation campaign, and the domestic terrorist organizations BLM and ANTIFA were funded with millions of dollars from Soros and other leftist billionaires to riot, loot, burn and destroy cities across America in the name of racial justice.
Corporate America latched onto the narrative, along with sports leagues, Hollywood elites, and every virtue signaling toady in America. Anyone questioning the narrative with facts is cancelled, attacked and destroyed by the mob of willfully ignorant lemmings. A white person's salary now depends upon them apologizing for being white and kneeling before BLM and begging for mercy because they are systematically racist.
The dictionary definition of systematic is:
done or acting according to a fixed plan or system; methodical in procedure or plan; presented or formulated as a coherent body of ideas or principles.
The "systematic racism" narrative has absolutely no factual basis. Are there racists in our society? Sure. There are white racists, black racists, Latino racists, and Asian racists. Harvard, Yale and other elite Ivy League institutions have been cited by Federal authorities for racist policies against Asians and whites. If systematic racism is keeping blacks from succeeding why are there numerous examples of whites pretending to be minorities (Pocahontas Warren, Jessica Krug, Rachel Dolezal, Shaun King) in order to get an advantage in their career advancement?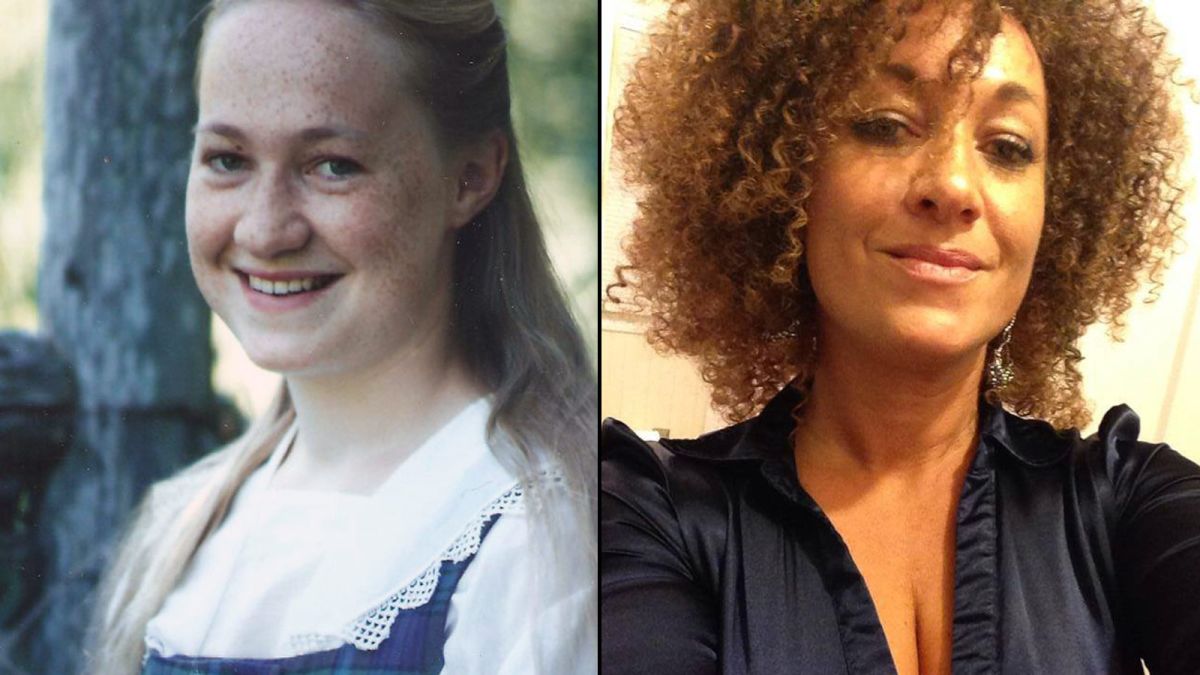 Since the implementation of LBJ's Great Society, trillions of taxpayer funds have been spent to boost the lives of black America, with a phenomenally detrimental impact on their lives. The creation of the welfare state has enslaved the black community in dependence and squalor. Incentivizing out of wedlock children has resulted in over 70% of all black children being raised in fatherless households.
Even though urban school districts spend $12,000 to $16,000 per student, the majority of blacks are matriculated into society unable to add, subtract, spell or speak the English language. Their urban enclaves are drug infested homicide zones, with young fatherless black men killing each other at an astounding rate. Chicago has at least 50 shootings every weekend, with nary a white shooter. It seems black lives don't matter to other blacks. But, when a black rapist is shot by police while reaching for a knife, the BLM and ANTIFA terrorists use it as an excuse to loot, riot, kill white Trump supporters, kill cops, and generally act like savages.
This entire contrived fairy tale shows all the signs of being systematic, but the methodical plan being implemented has nothing to do with racism or justice. The Davos elitist lords have been emboldened by their success since 9/11, as they have utilized every crisis as an opportunity to further their agenda of consolidating power, wealth, and control over the plebs.
This pandemic "crisis" is being used as an opportunity to reset the world in a manner most beneficial for the Davos billionaires, by exploiting pandemic fear, engineered social chaos, a fake climate crisis and economic anxiety to implement a corporate fascist world order, disguised as a green new deal, MMT, socialist paradise. The apparently incomprehensible actions of left wing politicians, DA's, the corporate media, surveillance state bad actors, compliant central bankers, and emboldened billionaires over the last few months begin to make sense when you realize it is part of the plan.
As we have learned over the last decade, conspiracy theorists have been proven right, time after time, as a coup against a duly elected president has been revealed through texts and incriminating documents; Snowden and Assange revealed the illegal surveillance program conducted by unaccountable spy agencies; JP Morgan and other criminal banks have admitted to rigging precious metals, bond and stock markets; Soros has funneled tens of millions to elect far left District Attorneys who refuse to enforce the law and prosecute violent criminals; a captured left wing judge attempts to prosecute an innocent man who was setup by Obama's FBI hacks; and Bloomberg is using his billions to buy the votes of tens of thousands of black and Hispanic ex-convicts in Florida to steal the presidential election.
The selection of a senile handsy blunder zombie as a presidential candidate is clearly a Trojan horse to install Kamala Harris (who had 2% popularity among Democrats) as the evil conduit to inflict the Davos master plan upon our country.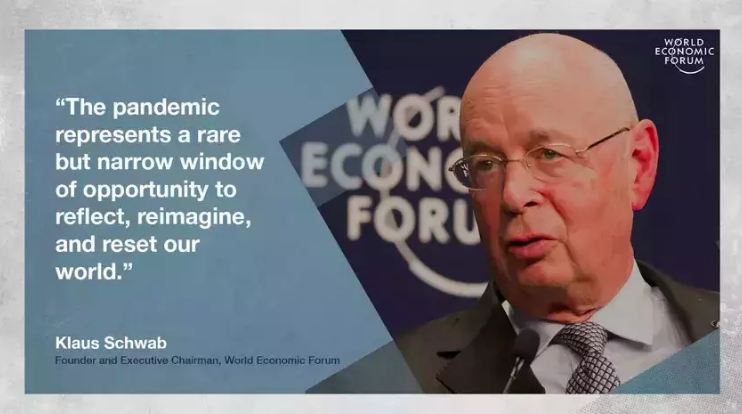 "Reason is poor propaganda when opposed by the yammering, unceasing lies of shrewd and evil and self-serving men." – Robert A. Heinlein
I consider myself a rational fact-based person who tries to seek the truth and live my life in a manner that would make my deceased dad and my children proud. My negligible efforts, over the last twelve years, to try and expose the lies and corruption of those wielding power over our lives seems like a drop in this ocean of deceit. My message is only able to reach the few who want to know the truth, while the unceasing propaganda and lies of powerful evil men is broadcast to the masses through mainstream and social media conglomerates to manipulate their emotions and lead them on a path to destruction.
This bad flu outbreak has been seized upon by the shrewd, evil, self-serving men who rule the world to test their universal basic income scheme, pushing green new deal idiocy, consolidating commerce and profits into fewer mega-corporations, waging a war on the white middle class, tyrannically imposing job crushing government lockdown mandates, and dehumanizing the populace by forcing mask compliance in order to gain admittance to places of business.
In Part 2 of this article I will demolish the mask narrative, describe the systematic destruction of small businesses, enlighten you about the true purpose of the Federal Reserve, and try to make sense of what might happen as the climax of this Fourth Turning rapidly descends upon an unprepared nation.
STAY INFORMED! Receive our Weekly Recap of thought provoking articles, podcasts, and radio delivered to your inbox for FREE! Sign up here for the HoweStreet.com Weekly Recap.