September 6, 2020 | Is Gold a Good Investment?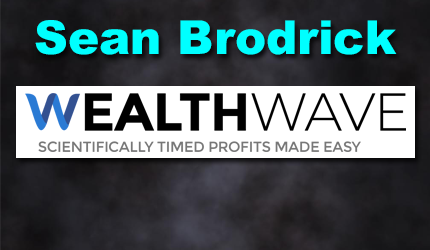 Sean is the natural resource analyst for Weiss Ratings. You can read his thoughts on gold, oil, cannabis, uranium and other natural resources at Wealth-Wave.com
Is gold still a good investment? That's a question that I get from lots of subscribers. My short answer is "yes." But I'd like to give you a longer explanation — and an investing idea.
First, this has been a wild, rollercoaster year for investing, right? What with the pandemic, the liquidity crisis back in March, the worst economic crunch since the Great Depression, you can see why markets would go lower.
But the Fed has kicked its electronic printing presses into overdrive and is firing its money cannons to the tune of the 1812 Overture. In other words, rocket fuel for a move higher.
So, we've had both a bust AND a boom in stocks this year.
In such an environment, gold actually turned out to be a great safe harbor. And gold miners — leveraged to the metal, but also enjoying the free money tsunami the Fed unleashed on the market — really enjoyed the best of both worlds.
Just look at graph I made showing the performance of gold, miners, the 10-year Treasury and the S&P 500 since the start of the year.
Gold is doing very well. And miners are doing even better. Heck, through Thursday, even the 10-year Treasury outperformed the S&P 500.
Going forward? No one has a crystal ball. But a loosey-goosey, easy money environment like the Fed is forcing on us is PERFECT for a continued rise in metals. And that should bode even better for miners.
Investors big and small think so. Heck, exchange-traded funds that hold physical gold are stacking up the bars.
This year, they've bought 26.4 million ounces. That's more than in 2018 and 2019 put together! Meanwhile, total gold held by ETFs rose 32% this year to 109.3 million ounces.
And then we have all the other bullish forces that are lining up for gold, forces that I've covered in previous columns: A rising tide of negative-yielding debt, a tightening supply/demand squeeze, peak gold, a Federal budget that's due to hit $3.3 trillion this year alone, and looks more like the Hindenburg every day. And more!
Now, the worrywarts and gold bears will point out that central banks' net purchases of gold are slowing down — below nine tons in July, which is the lowest since 2018.
But everything moves in zigs and zags, especially gold. We've seen two years in a row of the central banks stacking gold up to the ceiling. Of course they're going to take a break now and then.
And gold has pulled back this week. Good! We're in a big bull market. Pullbacks are buying opportunities. Patience will be rewarded.
If you're watching gold miners, you noticed something funny during this week's pullback. Miners sold off in the morning, then the bids came in later in the day. We can't be sure, but this is typical of institutional money snapping up what they see as bargains.
So that brings me to my pick for today. The VanEck Vectors Gold Miners ETF (NYSE: GDX, Rated B-). It also pulled back this week. Less than the major indices because GDX has a "golden" cushion. But let's take a look at it …
Sure, the GDX is pulling back. But that sure looks like a chart pattern called a "bull flag," and the saying on Wall Street is "flags fly at half mast."
What's more, the GDX did the same thing in May and June, and that opened the door to a 35% rally. Gold always zig-zags, and miners even more so. Smart investors will use this pullback as a golden buying opportunity.
So, yeah, gold is still a good investment. And miners are better.
All the best,
Sean
STAY INFORMED! Receive our Weekly Recap of thought provoking articles, podcasts, and radio delivered to your inbox for FREE! Sign up here for the HoweStreet.com Weekly Recap.