July 9, 2020 | Who's Got the Gold?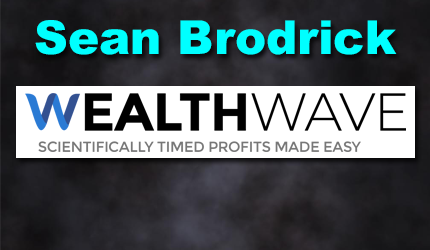 Sean is the natural resource analyst for Weiss Ratings. You can read his thoughts on gold, oil, cannabis, uranium and other natural resources at Wealth-Wave.com
There's been consternation and wonder in the gold markets recently. And I'm not talking about the fact that gold just hit a nine-year high.
Many of us saw that coming.
Nope, I'm talking about the massive, missile-like move in U.S. gold imports.
U.S. imports of the yellow metal increased 643.98% through the first five months of 2020 compared to the year-earlier period. That means imports went from $2.68 billion to $19.96 billion over that five-month time frame!
This news comes from data analysts at WorldCity, who crunched the latest U.S. Census Bureau data.
So many were wondering: Who is stacking up all that gold? Who's got the gold?!
Wonder no more. Here's another chart for you, of inflows into the SPDR Gold Shares, the world's largest physical gold ETF.
Holy gold grab, Batman! Along with boosting the fund's assets by 25% to $68 billion, this is the longest streak of inflows since the fund was launched in 2004.
And while the week ain't over yet, it sure looks like we're going to see 16 weeks in a row when Friday rolls around.
In fact, physical gold ETFs took in more gold in the first six months of 2020 than they did in ALL of 2019.
The Fear Trade
The reasons why are simple. Investors are scared — of the coronavirus pandemic, of its effect on the economy, of the government printing fiat currency at ludicrous speed. Gold is the ultimate safe harbor. When people are scared, they go for the gold.
And it's not just gold. Investors have increased contributions to physical silver ETFs by 32% this year. And silver ETFs have seen inflows for nine straight weeks. That helped push silver to a 10-month high.
Here's a chart showing holdings in both silver and gold ETFs.
To be sure, ETF flows are a double-edged sword. They push up prices on the way up and weigh on them on the way down.
But ETF buying isn't all that precious metals have going for them.
Negative Real Rates
Real interest rates — rates adjusted for inflation — are around the lowest levels in seven years. And they keep going lower! U.S. real rates have fallen deeper into negative territory — U.S. five-year and 10-year TIPS have dropped as much as 40 basis points since their highs in early June.
This is important because one of the complaints that bears make about gold is it doesn't pay interest. Well, adjusted for inflation, bonds pay LESS than nothing. Real interest rates are negative across the curve, and a lot can happen in the next five, 10 or 20 years.
This makes gold and silver shine by comparison.
These are just two of the forces powering up gold. There are more. So, is it any wonder that precious metals bulls are pressing the accelerator hard?
The Road to Riches
If you've been sitting on the sidelines, it must hurt to see gold zoom past $1,800 an ounce. You must be wondering: Is it too late to buy?
Here's some words of wisdom. There are always pullbacks.
Get your shopping list ready and get ready for the next pullback. And when that happens, hit the "buy" button.
Because any pullback in gold and silver comes in the context of a big bull market. One that has barely begun. Gold and silver are shifting into higher gear. Smart investors will be riding precious metals on the road to riches.
So, the next time someone asks, "Who's got the gold?" You can reply: "Me!"
All the best,
Sean
STAY INFORMED! Receive our Weekly Recap of thought provoking articles, podcasts, and radio delivered to your inbox for FREE! Sign up here for the HoweStreet.com Weekly Recap.