The latest CMHC report notes that Canadian household debt totalled 107% of the country's economic output at the end of 2021–the highest of any G7 country–and up from 95% in 2010 and 80% in 2007. Household debt has risen since 2021 and amounted to 180% of disposable income at the end of 2022. Mortgages account for some 75% of household debt. The weight of this debt will suppress household spending for years to come.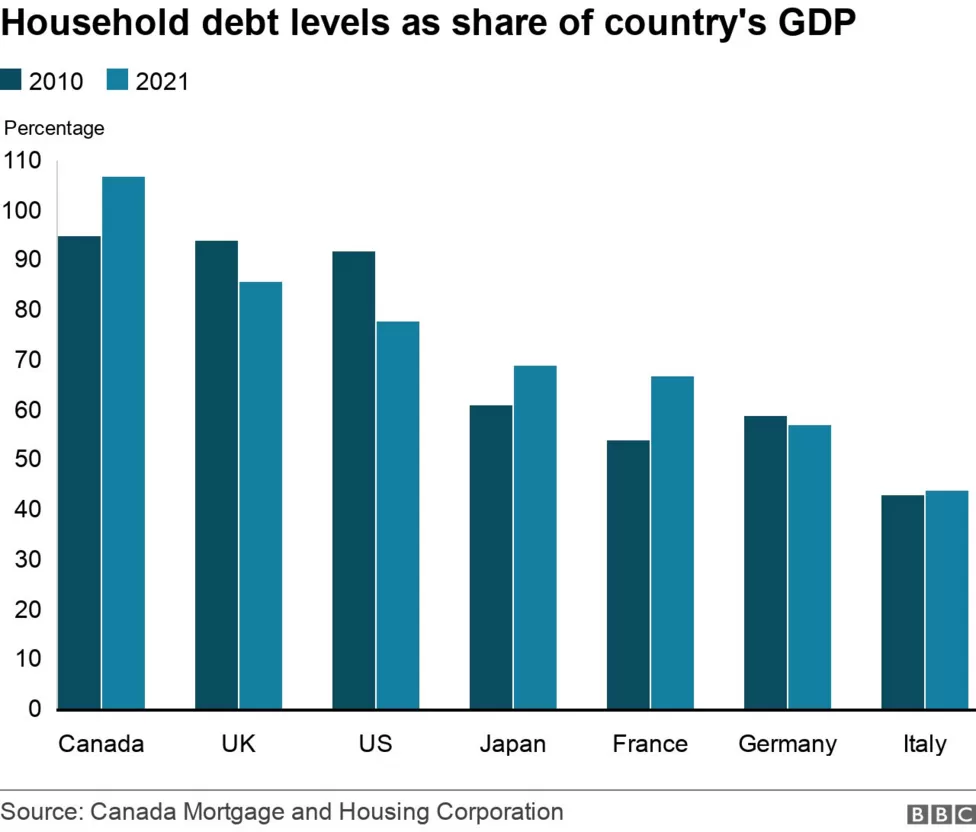 Fortunately, we do have bankruptcy provisions in Canada which allow consumers to escape unpayable debt burdens. Bankruptcy trustees are already reporting a 36% surge in Canadian household insolvency filings year over year, and they expect the trend to continue over the next few years. Bankruptcy trustees are the undertakers that help clear out the dead money of bad financial decisions.
In China, no such relief exists. The video below gives a glimpse at the costs now compounding after 12 years of mindless debt addition and over-allocation to real estate. The themes are universal in terms of behaviours and conditions now reversing around the world. Sad to see, but big lessons can be learned for those who are astute.
China's economy is experiencing the sharpest downturn in nearly 40 years. Many home buyers can no longer afford their mortgages, and more and more people are defaulting on their monthly payments. This trend is growing. But, we have noted that the "Lehman moment" hasn't happened in China. Why is that? In 2008, a wave of defaulted mortgages in the United States triggered a financial tsunami. Yet, in China, we haven't seen any large-scale bank failure. It seems to be a good thing on the surface. But if one looks deeper, one will feel sorry for the Chinese people. They have borne the heavy burden of decades of government mistakes and the huge risks the state is facing. And many, many Chinese have been driven to their breaking point. Here is a direct video link.