May 29, 2023 | Money at Stake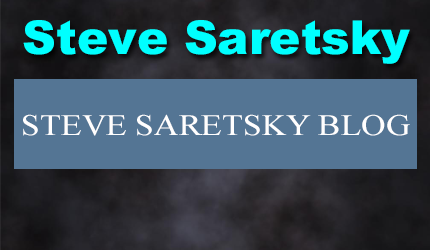 Steve Saretsky is a Vancouver residential Realtor and author behind one of Vancouver's most popular real estate blogs, Vancity Condo Guide. Steve is widely considered a thought leader in the industry with regular appearances on BNN, CBC, CKNW, CTV and as a contributor to BC Business Magazine. Steve provides advisory services to banks, hedge funds, developers, and various types of investors.
Happy Monday Morning!
The blistering hot spring market, which has been plagued by a twenty year low in new listings across the country is finally starting to simmer. This is welcoming news for home buyers, whom instead of competing with six other buyers might only have to compete with three other groups on offer night. An incredible opportunity, some might say..
As of right now there is still just 3.3 months of inventory for sale across the country, conditions remain incredibly tight and prices are still ticking higher. However, with the spring market now in the rearview, many can't help but wonder if there's still another shoe to drop. After all, house prices remain sky high and mortgage rates have barely budged. We jacked rates by 425bps and the housing correction ended after nine months. Seems too good to be true.
We're about to get another test with bond yields pushing higher in recent weeks. The Canada 5 year has been on a tear, up 70bps this month alone. Not a great looking chart.
While mortgage rates have been rangebound for the past six months, they're back on the move again, jumping roughly 20bps over the past few weeks across most Canadian lenders.
So you've got your usual summer slowdown, stubbornly high mortgage rates, and the Bank of Canada coming up on June 07th, that Tiff has been anything but predictable over the past twelve months. The longer rates stay elevated, the more likely some of these households will start to crack. Remember, only one third of all mortgages in Canada have seen a monthly payment increase. Incredible.
Of course there are always wild cards. Immigration is the obvious one. And please don't tell me immigrants are poor and can't afford housing. Plenty of immigrants are buying real estate and many others are flooding the rental market, inflating rents and prospective landlord returns at the same time. The higher rents go the more an investor can bid on the purchase side.
Before you start blaming investors though, you might want to check in on the factories pumping out profits foreign students.
Remember the federal government only targets permanent resident growth. There is no cap on "non-permanent residents", which are largely international students. A total blind spot. These students come here and pay huge sums to universities, and private colleges. Neither of which have a responsibility to create more housing for these students, that largely falls in the hands of municipal governments.
Canada was the top destination for international students in 2022.
Did you know that international enrolment at the UBC Vancouver campus has grown from 17.1% in 2012 to 28.5% in 2022. These are big numbers.
There are talks in Government about tying immigration to housing starts. But don't hold your breath- there's a lot of money at stake.
STAY INFORMED! Receive our Weekly Recap of thought provoking articles, podcasts, and radio delivered to your inbox for FREE! Sign up here for the HoweStreet.com Weekly Recap.