April 27, 2023 | REMINDER: Inflation was at 1.4% When Biden Took Office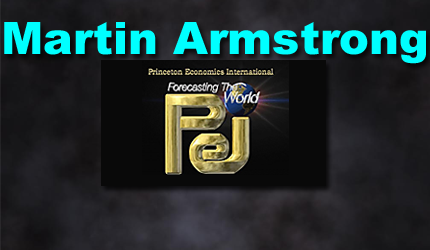 Martin Arthur Armstrong is the former chairman of Princeton Economics International Ltd. He is best known for his economic predictions based on the Economic Confidence Model, which he developed.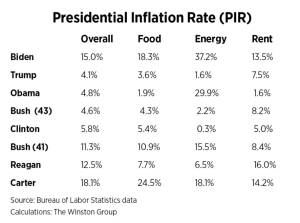 Inflation was only 1.4% when Biden took office. He began implementing policies on his first day that directly created the energy crisis in the US. He refused to reopen the economy under the pretense of COVID for as long as possible, disrupting the supply chain and damaging small businesses. Biden has created multi-trillion dollar spending programs that saddled the nation with more debt and increased price volatility. His team has been working to divide the people and create civil unrest. I could go on about his failures, but his worst move was involving America in the Russia-Ukraine war. Inflation has steadily risen to unsustainable levels nearly every month since Biden took office.
Biden's team toys with the numbers to tout that inflation has gone down, but they are comparing the high and low both created under Biden. Wages cannot support the increase in costs and absolutely no one is better off under Biden. Considering the dire situation, it is infuriating that the US had a 1.4% inflation rate not long ago.
Inflation has soared by over 15% since Biden's inauguration in January 2021. The "Presidential Inflation Rate," (PIR) developed by the Winston Group, measures a president's progress in handling inflation over time, from their inauguration month to the month of the most recent CPI report. As of March, inflation under Biden is 15%, which makes him the most inflationary president since Carter. Biden's 24% "Presidential Inflation Rate" for rising electricity costs is higher than any of the previous seven presidents as it is now up 37.2%. The cost of food rose 18.3% under Biden, and eggs alone have soared by nearly 80%. Shelter costs are now at a 42-year high, and Biden's PIR for rent has surpassed 13.5%.
Joe Biden takes no responsibility for the inflation caused by his policies and failures as a president. Inflation will continue to increase under Biden. He has absolutely no plans to address the issue, and the legislation he creates to address the problem only exacerbates it. Biden is a corrupt politician who lines his pockets with money from Ukraine and China. The investigation into his crime family that the media is sweeping under the rug reveals the truth. This man needs to be removed from office immediately, but the people alone must decide when they've had enough.
STAY INFORMED! Receive our Weekly Recap of thought provoking articles, podcasts, and radio delivered to your inbox for FREE! Sign up here for the HoweStreet.com Weekly Recap.