September 10, 2022 | Trading Desk Notes For September 9, 2022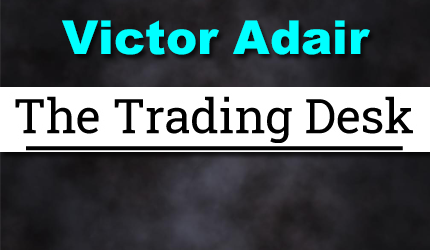 Victor Adair, author of The Trading Desk Notes, began trading penny mining shares while attending the University of Victoria in 1970. He worked in the mining business in Canada and the Western United States for the next several years and also founded a precious metals trading company in 1974. He became a commodity broker in 1977 and a stock broker in 1978. Between 1977 and his retirement from the brokerage business in 2020 Victor held a number of trading, analytical and senior management roles in Canada and the USA. Victor started writing market analysis in the late 1970's and became a widely followed currency analyst in 1983. He started doing frequent media interviews in the early 1980's and started speaking at financial conferences in the 1990's. He actively trades his own accounts from The Trading Desk on Vancouver Island. His personal website is www.VictorAdair.ca.
Trading against sentiment extremes
One of my favourite trading questions is, "How much is already in the price?" Market sentiment has recently become very negative, and with good reason; the "news" has been bad, and markets have priced in the bad news with higher interest rates, lower stocks and commodities and a US Dollar at 20-year highs. I think markets have become "too bearish," and I'm looking for reversals across asset classes.
The TD Notes will be shorter today, and I'm writing them while markets are open on Friday, September 9. I'll be travelling this afternoon to meet with two long-time friends over the weekend.
I've started trading more aggressively this week after being on a "summer holiday" the last two weeks of August. I'm positioning for what may be an "inflection point" in market sentiment, particularly in the US Dollar.
In late August, I asked myself, "With Europe neck-deep in bad news, why isn't the Euro falling like a stone – or falling like the Yen?" My answer was that A LOT of bad news was already priced in, and markets were ripe for a change in direction.
I've been bullish or neutral on the US Dollar since the "inflection point" on January 6, 2021, but I started looking for opportunities to bet against the USD this week.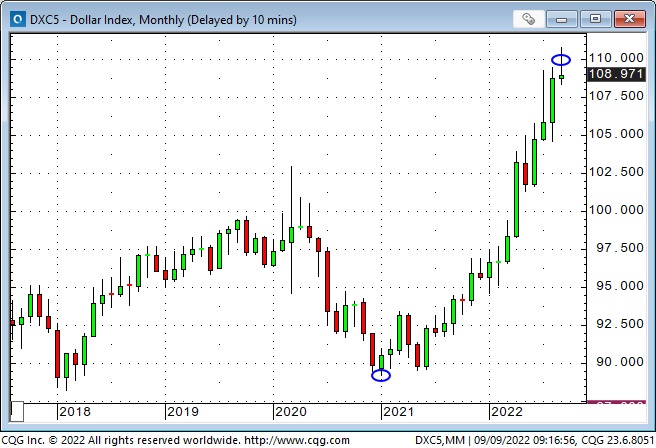 My short-term trading
I'm not expecting the USD to make a secular move lower from 20-year highs (that's outside my trading time frame), but I can easily imagine it having a tradable correction. (Last week, I noted that my long-time friend and excellent technical analyst Ross Clark had pointed out that the USDX was starting September with an upside exhaustion alert.)
I'm currently long the Canadian Dollar, the Mexican Peso and gold.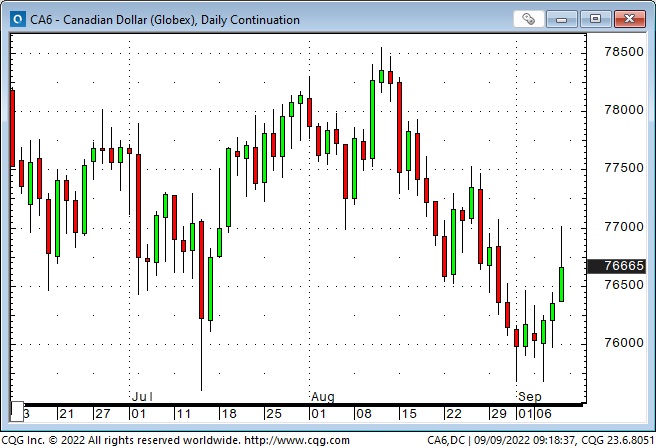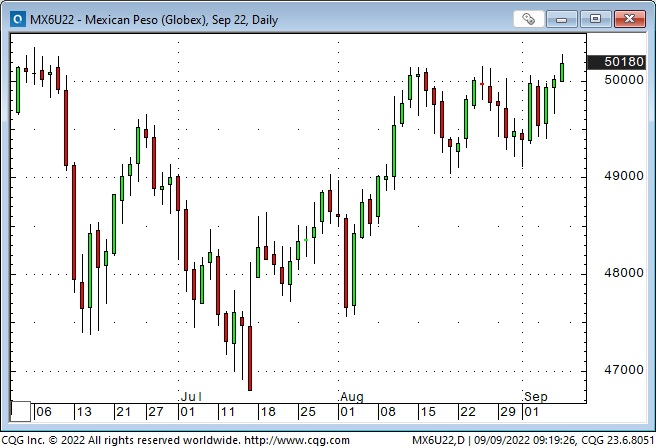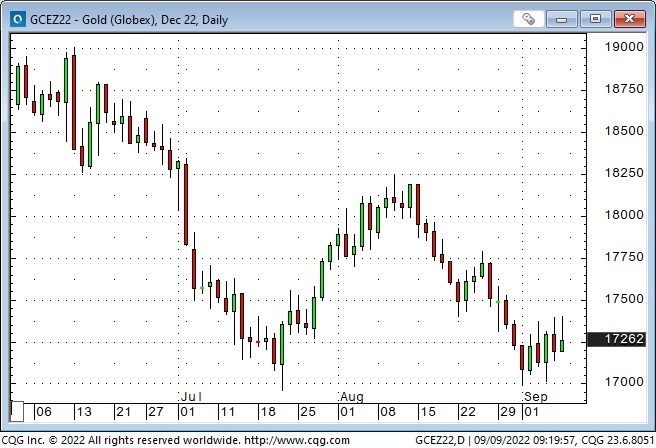 I've also been buying S+P futures. I'm currently long, looking for the stock market rally off this week's lows to continue.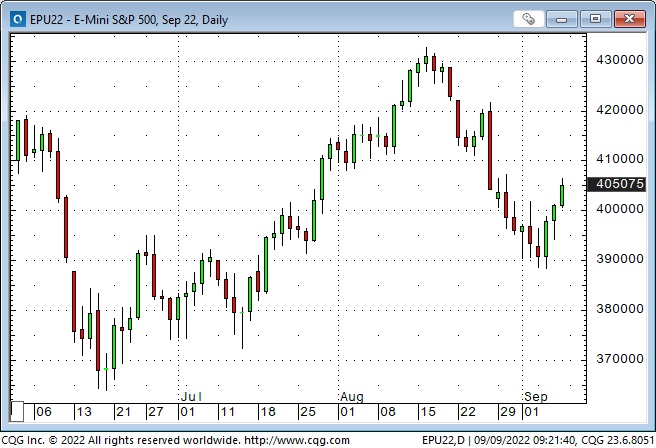 I've previously noted that I'm trying to lengthen my hold periods, so I'm keeping my trade size small, which allows me to "go slow" with moving my stops higher.
A quick look at other markets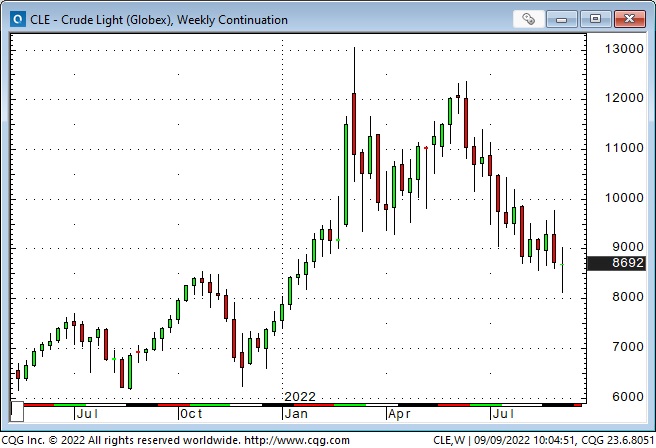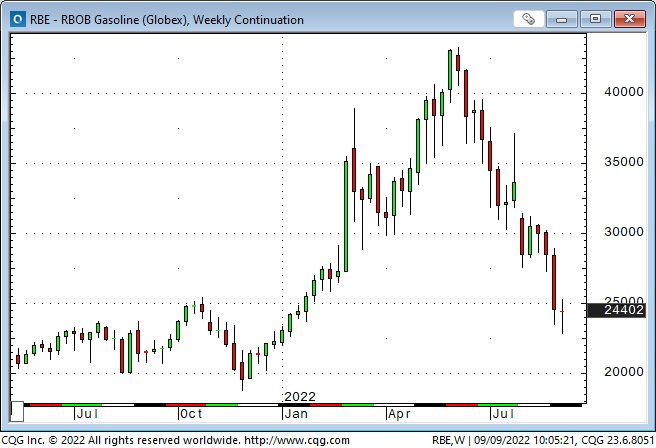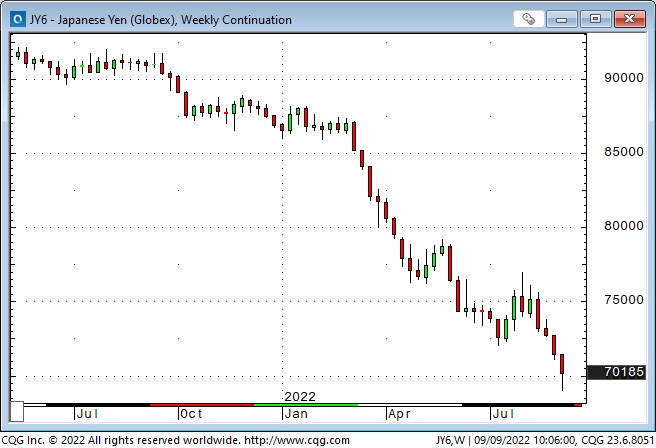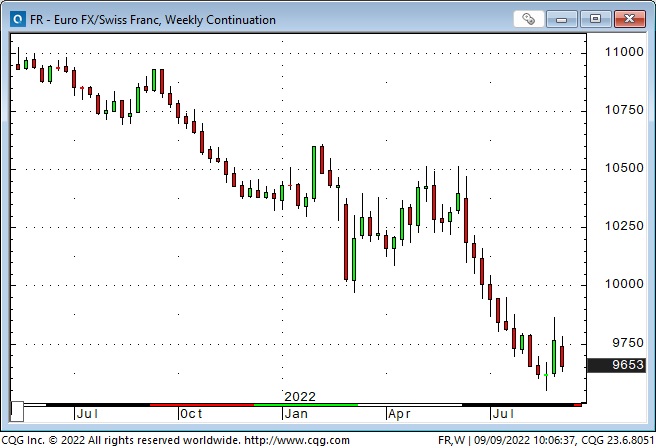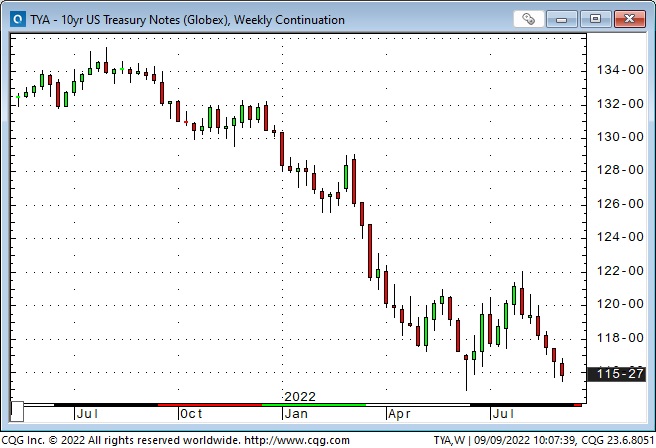 To prepare for the TD Notes each week, I make notes every day and also take screenshots of charts that I find interesting. I review my notes on Saturday to see what's worth writing about and pick the best screenshots I've saved. Here are a few of my favourites from this week: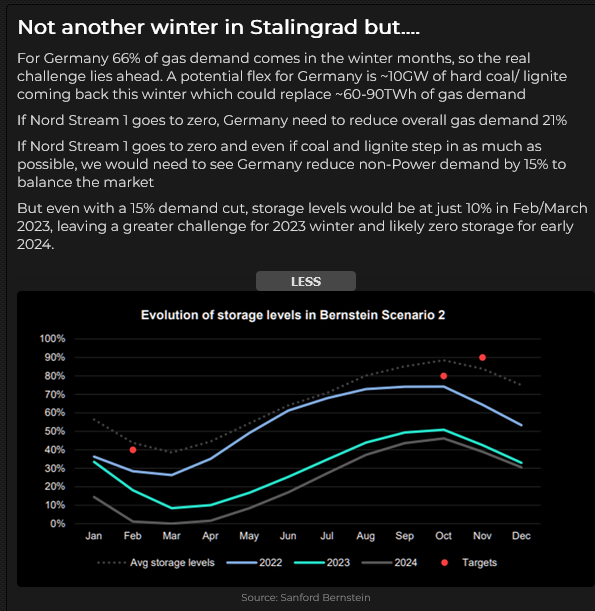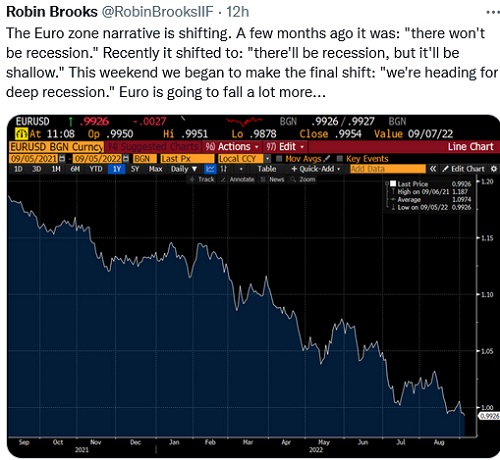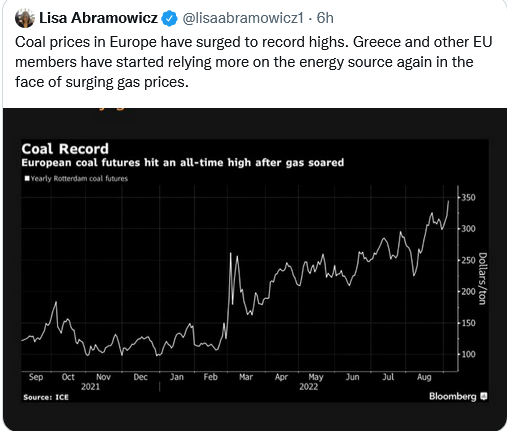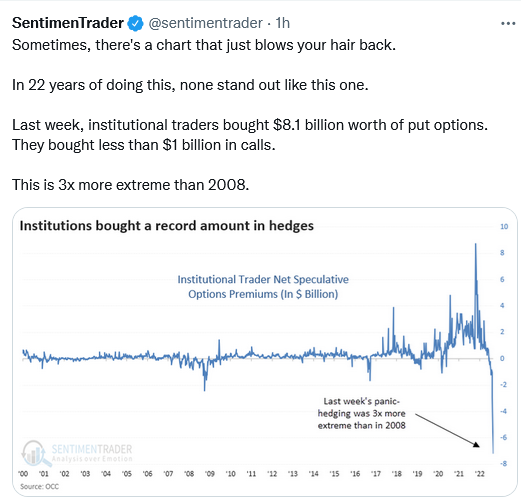 From my friend, Kevin Muir, The Macrotourist, this chart shows how dramatically forward inflation expectations have tumbled since mid-June. The US CPI number will be released early Tuesday morning, and traders expect a downtick from last month's number (partly due to much lower American gasoline prices in August.)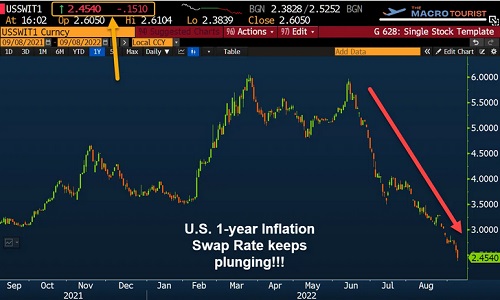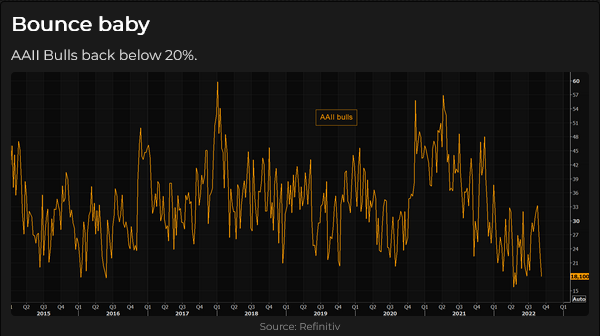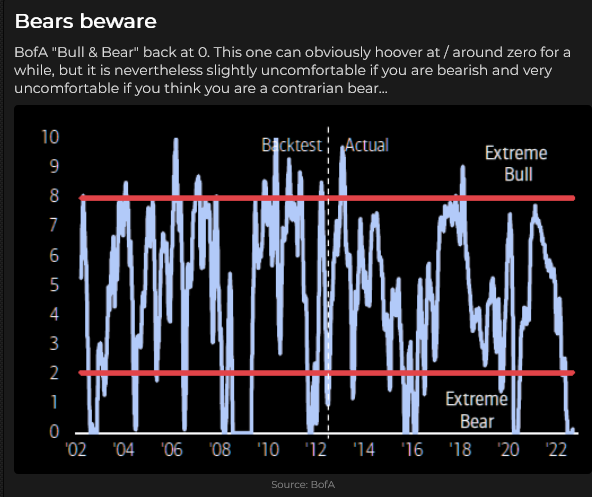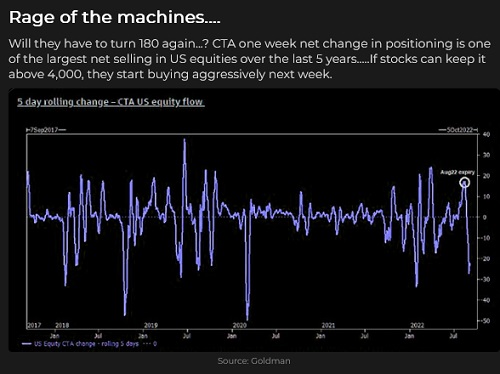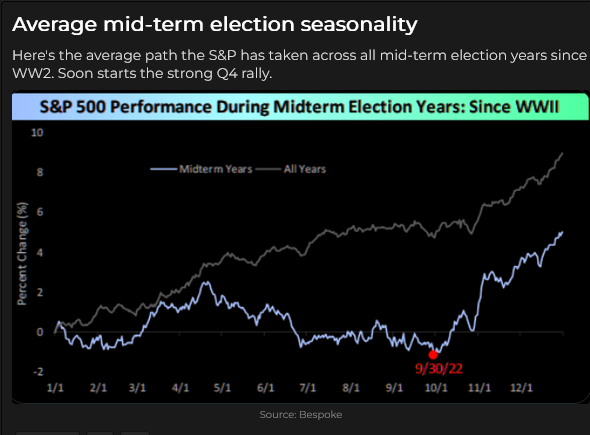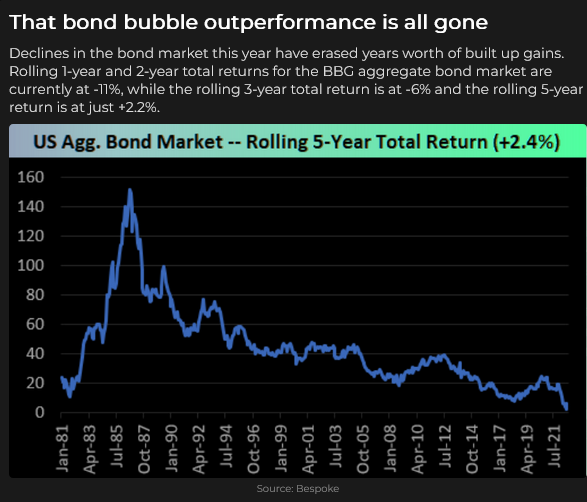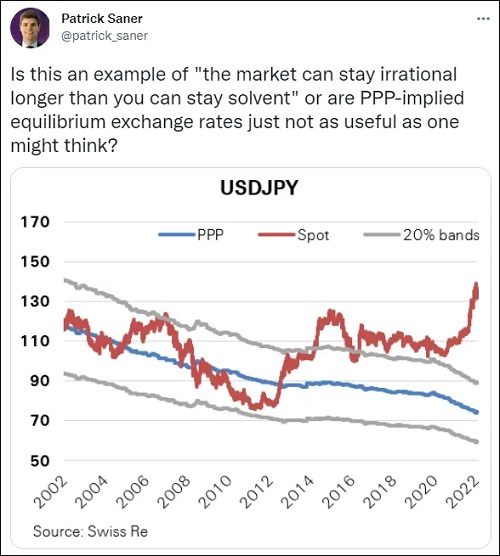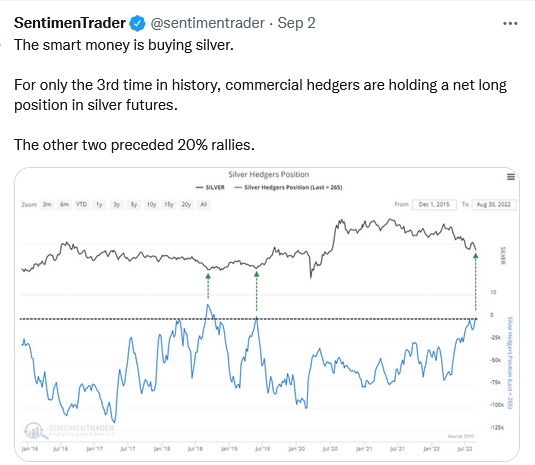 Quotes of the week: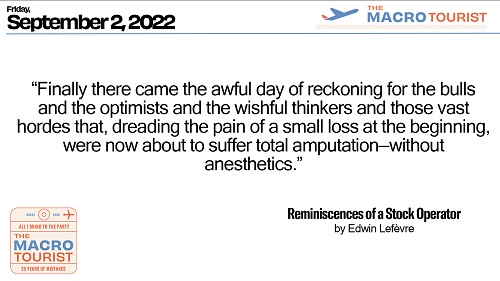 Link to my "Article of the Week"
I've liked Howard Marks for years. I read his book, "The Most Important Thing – Illuminated," twice and read all his monthly memos. Here's a link to his latest memo, "The Illusion of Knowledge." If you like his memo, you can go to his home page and subscribe for free.
The Barney report
Barney is recovering well from his neutering surgery – it's like nothing ever happened. He seems to like the "muscle shirt" that keeps him from licking his incision. On the Vet's instructions, for two weeks after his surgery, we've kept him on the leash when he's out for a walk, and we've kept him away from other dogs. Those restrictions will end this week, and I'm looking forward to taking "The Barnsarino" for a long off-leash walk on the forest trails!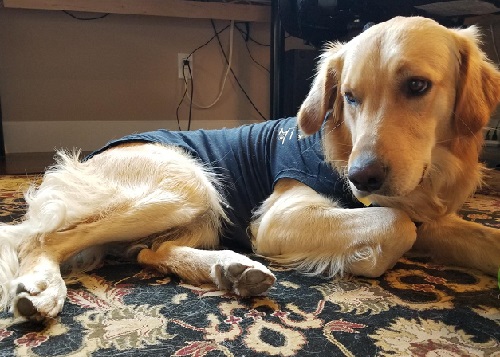 A request
If you like reading the Trading Desk Notes, please forward a copy or a link to a friend. Also, I genuinely welcome your comments, and please let me know if you'd like to see something new in the TD Notes.
Listen to Victor talk about markets
I've had a regular weekly spot on Mike Campbell's extremely popular Moneytalks show for >22 years. The September 10 podcast, with Doomberg as Mike's special guest, will be available on Saturday at: https://mikesmoneytalks.ca.
I'll record my monthly 30-minute interview with Jim Goddard for Howe Street Radio later today. That interview will be available Saturday afternoon, September 10 at: https://www.howestreet.com/category/talk-digital-network/radio-podcasts/this-week-in-money/.
Subscribe: You have free access to everything on this site. Subscribers receive an email alert when I post something new – usually 4 to 6 times a month.
Victor Adair retired from the Canadian brokerage business in 2020 after 44 years and is no longer licensed to provide investment advice. Nothing on this website is investment advice for anyone about anything.
STAY INFORMED! Receive our Weekly Recap of thought provoking articles, podcasts, and radio delivered to your inbox for FREE! Sign up here for the HoweStreet.com Weekly Recap.