August 23, 2023 | Gold Seasonality, Part 1: Are We There Yet?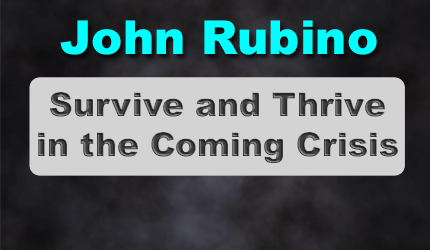 John Rubino is a former Wall Street financial analyst and author or co-author of five books, including The Money Bubble: What To Do Before It Pops and Clean Money: Picking Winners in the Green-Tech Boom. He founded the popular financial website DollarCollapse.com in 2004 and sold it in 2022.
Seasonality is an investment thesis that shouldn't work. It's just too easy. If there are regular and recurring fluctuations in demand for something, traders will simply front-run the process, canceling out the price impact. Right?
Apparently not always. Gold and silver tend to languish in spring and summer (recall the old saying "Sell in May and go away") and perk up in autumn and winter. The chart below shows the average sequential monthly gold futures price action from 2002 to 2022.
This pattern is not an ironclad rule, so it's useless for day trading. But over the past 20 years, people who bought gold and silver in July/August and sold in February/March made a lot more than buy-and-hold investors did.
And of course, there's an element of wishful thinking here. It's been boring lately in the precious metals space, and some action would be nice.
Why is gold seasonal? Because Asians like to give gold and silver jewelry as wedding gifts (as a form of portable family wealth in societies with historically untrustworthy currencies). And they generally have their weddings in the spring. So the jewelers who make the jewelry have to buy their metal inventory ahead of time. Hence the seasonably strong demand — and rising bullion prices — in fall and winter.
Where are we currently? Here's a chart of gold's price for the past year. It peaked at $2,050/oz in March 2022, plunged to $1,650/oz in October 2022, and then shot back up to $2,050/oz in May of this year. Since then the action has been more boring than scary. In other words, gold is keeping pretty much to its seasonal pattern.
The implication? Seasonality says the boredom will end pretty soon. Today's nice moves (gold up $19, silver up $0.90) might even be the beginning of the new trend, though that's asking a lot. But if not today, maybe soon.
STAY INFORMED! Receive our Weekly Recap of thought provoking articles, podcasts, and radio delivered to your inbox for FREE! Sign up here for the HoweStreet.com Weekly Recap.