March 27, 2023 | Leaked Texts – Liberal Govt Plotted to De-Bank Freedom Convoy Protestors Before Invoking Emergencies Act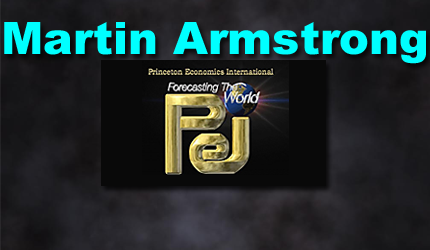 Martin Arthur Armstrong is the former chairman of Princeton Economics International Ltd. He is best known for his economic predictions based on the Economic Confidence Model, which he developed.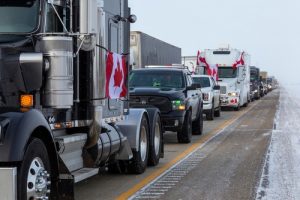 Tyrant Justin Trudeau gave the green light to the Western world to begin de-banking citizens based on political beliefs. New text messages emerged that show the Liberal government pressured banks to freeze accounts long before the Emergencies Act (EA) was invoked amid the Freedom Convoy (also known as the Trucker Convoy).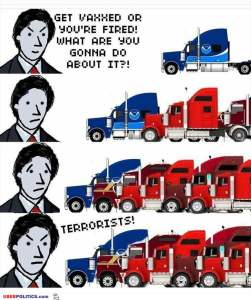 Trudeau invoked the Emergencies Act on February 14, 2022, but plans to punish protestors began weeks prior. Senior advisers at the Prime Minister's Office (PMO) Ben Chin and Tyler Meredith began discussing plans to de-bank protestors on February 7. "But we are talking with banks and insurance companies about how they can act on their own and what helpful signals we might be able to send," one text message stated.
The Liberals wanted to "keep the heat off the bank branches," as many were reluctant to freeze accounts. The government was also concerned that people would retaliate directly against the banks. So how could they "safely" lock out hundreds of people from the economy? "One thing I should add- from what we hear most of the big banks are actually doing a lot of work already within the terms and conditions of existing account agreements to manage flow of funds if they suspect someone or something. That's an angle we are looking at," another text exchange stated. They looked at every angle possible to justify their actions.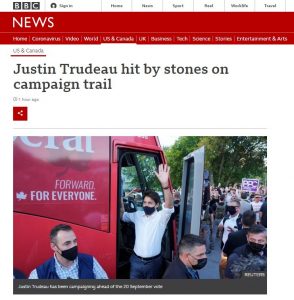 The day that the Emergencies Act was invoked, Canadian Minister of Finance Chrystia Freeland happily froze C$8 million from 267 people, as well as 170 crypto wallets. She was able to act quickly because the plan was already in place. Freeland demanded an "economic incentive" to end the peaceful protests. Freeland also ordered the blacklisting of over 200 trucking companies. Not only did she blacklist companies, but she shared their personal data with foreign entities:
"According to the Inquiry, the RCMP shared this blacklist with Canadian contacts at foreign banks, including the Bank of China, BNP Paribas of France, State Bank of India, Habib Bank of Pakistan, Citibank of New York, ICICI Bank Limited of India, Hana Financial Group of South Korea, Mizuho Financial Group of Japan and Wells Fargo & Company of San Francisco."
Yes, she even shared information with China. This was the first time in Canadian history that the EA was invoked to freeze bank accounts. Since his government experienced zero backlash as there are no checks and balances, other governments have since begun freezing the bank accounts of protestors, journalists, average citizens, and anyone who dares to disagree with Big Brother. This is yet another reason why people do not trust the government or banks. Our computer model indicates that the volatility in the banking sector is far from over.
STAY INFORMED! Receive our Weekly Recap of thought provoking articles, podcasts, and radio delivered to your inbox for FREE! Sign up here for the HoweStreet.com Weekly Recap.