January 30, 2023 | Finding a Bid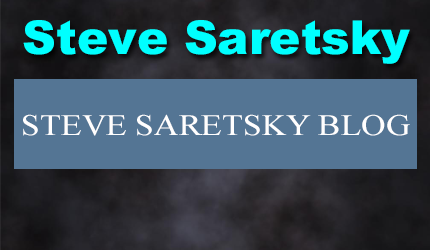 Steve Saretsky is a Vancouver residential Realtor and author behind one of Vancouver's most popular real estate blogs, Vancity Condo Guide. Steve is widely considered a thought leader in the industry with regular appearances on BNN, CBC, CKNW, CTV and as a contributor to BC Business Magazine. Steve provides advisory services to banks, hedge funds, developers, and various types of investors.
Happy Monday Morning!
As expected, one and done from the BoC this past week. Here's Tiff Macklem,
"With today's modest increase, we expect to pause rate hikes while we assess the impacts. To be clear, this is a conditional pause. Its conditional on economic developments evolving broadly inline with our outlook."
For those playing along at home, their outlook involves a soft landing. Those hopes, of course, largely depend on the trajectory of the housing market. We've noticed a lot more optimism in the housing market these days. Buyers are finally coming off the sidelines after being nearly non-existent over the past six months. Stale inventory is suddenly finding a bid, sometimes going back into multiple offers. Is this the bottom?
The CEO of Redfin seems to think so. At least for the US housing market.
Up North i'm a bit more skeptical. While interest rates may have peaked, they remain elevated. Affordability still sucks. Variable rate mortgages are sitting at 6%, up nearly 500bps from last year. Let's not forget about trigger rates. According to National Bank, between 73% to 80% of variable-rate fixed payment mortgages originated between 2020 and 2022 have been triggered during this tightening campaign. Variable rate mortgages are nearly 35% of the total float of mortgage debt in this country.
A lot of people are just hanging on right now. Cutting spending everywhere possible in order to keep current with rising mortgage payments. Can they hold out long enough for inflation and interest rates to come back down? Markets are betting on the Bank of Canada to actually CUT rates by a total of 50bps this year.
Sellers are holding out, restricting supply from hitting the market. This is supporting prices and ultimately reigniting optimism that the worse might be behind us. It's a huge gamble. Ironically, the more resilient the housing market is, the more reason the Bank of Canada has to keep interest rates higher for longer.
Suffice to say we will have more clarity on the housing market in the months ahead once we enter the spring market.
More Musings…
Remember the 2015-2016 housing boom?
In 2015 an analyst at National Bank, suggested buyers from China might have accounted for $12.7 Billion, or 33% of residential real estate investment in Vancouver that year. That analyst was Peter Routledge, now head of OSFI.
It's worth noting that Routledge suggests his findings are merely a "back-of-the envelope attempt" at gauging the significance of capital inflows, but it is rather ironic that seven years later foreign buyers have now been banned and Routledge is responsible for overseeing the Canadian banking system. I wonder how he incorporates these views when assessing potential stability, or rather instability for the housing market and the banking system…
STAY INFORMED! Receive our Weekly Recap of thought provoking articles, podcasts, and radio delivered to your inbox for FREE! Sign up here for the HoweStreet.com Weekly Recap.