November 13, 2023 | Leaving a Mark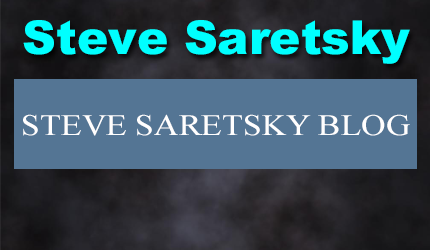 Steve Saretsky is a Vancouver residential Realtor and author behind one of Vancouver's most popular real estate blogs, Vancity Condo Guide. Steve is widely considered a thought leader in the industry with regular appearances on BNN, CBC, CKNW, CTV and as a contributor to BC Business Magazine. Steve provides advisory services to banks, hedge funds, developers, and various types of investors.
Happy Monday Morning!
It's been a busy twelve months for David Eby. The premier of BC has launched a barrage of policies aimed at remedying the provinces housing crisis, currently grappling with the worst housing affordability since the 1980's. For those keeping score at home, here's a quick summary:
Eliminate rental restriction bylaws in all strata properties across BC
Ban short-term rentals such as AirBnb unless it's your primary residence
Remove single family zoning across the province for areas with a population greater than 5000 people. Mandate multiplex development.
And now, for his final trick, mandate high-density, transit-oriented development around skytrain stations and bus exchanges.
These are bold, and undoubtedly extreme policy changes. Wherever you fall on the political spectrum you will likely find something not to like. A command and control government that teeters towards infringing on property rights should rightfully make anyone nervous. However, we must also acknowledge the extent of this crisis. Housing is now so broken it demands aggressive policy measures, for maintaining the status quo threatens the existing social fabric of society.
And so, the provincial government has effectively removed residential zoning power from the hands of municipal governments.
For all SkyTrain stations in Metro Vancouver, municipal governments will be required to allow minimum residential building heights of up to 20 storeys for sites within 200 meters of a station, up to 12 storeys for sites between 201 and 400 meters from a station, and up to eight storeys for sites 401 meters to 800 metres from a station.
The provincial government's transit-oriented development policies will also be in place for areas near bus exchanges in Metro Vancouver. This includes a minimum height of up to 12 storeys and a minimum density of up to 4.0 FAR for sites within 200 meters of a bus exchange, and up to eight storeys and a minimum density of up to 3.0 FAR for sites between 201 meters and 400 meters of a bus exchange. The provincial government will require cities to eliminate minimum vehicle parking requirements within these areas.
Undoubtedly this change comes with controversy, and unintended consequences. For example, a quick review of the location of bus exchanges brings to light the bus exchange located just a block away from Steveston Village, a small tourist fishing village where I once grew up, and has a long history of fighting off any new development that threatens the culture, history, and nostalgia of the village.
In other words, 12 storey concrete towers littered throughout Steveston Village will be met with a swarm of pitchforks.
Or how about in Point Grey where the median price of detached house sits at $4.1M, home to the cities wealthiest NIMBY opposition. They could soon be swimming in condos.
I suppose this is where legislation could be tweaked, and municipalities could fight back. Although picking winners and losers only takes us full circle back into the politics of municipal spot zoning.
Anyways, if you're near one of these yellow circles congrats on the free land lift and prepare for a dramatic reshaping of these neighbourhoods over the coming two decades.
As always, there are nuances here. Mass rezoning all at once does mitigate the overall land lift compared to spot rezoning. The largest beneficiaries are those with single family homes which can be easily assembled and there's enough of a density increase for developers to make the numbers pencil. Strata wind-ups will remain few and far between as the economics rarely work.
While these are important changes that lay the groundwork for helping to alleviate the housing supply crisis over the coming decades, it will do nothing here and now. Interest rates, construction costs and a weak housing market will continue to crush new supply over the coming year or two. A lot of new development simply does not pencil today, full stop.
In other words, supply cometh, but not now.
This is a bold policy change that removes the politics of spot rezoning, saving years of time and money for new development but will be fraught with political backlash. Love him or hate him, Mr. Eby is leaving his mark.
STAY INFORMED! Receive our Weekly Recap of thought provoking articles, podcasts, and radio delivered to your inbox for FREE! Sign up here for the HoweStreet.com Weekly Recap.