September 6, 2023 | Trudeau Ignored Warnings that Immigrants Would Worsen Housing Crisis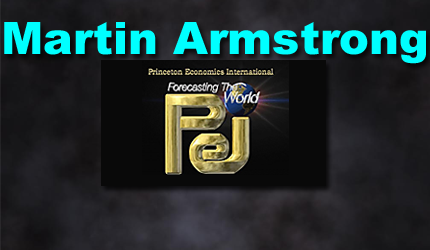 Martin Arthur Armstrong is the former chairman of Princeton Economics International Ltd. He is best known for his economic predictions based on the Economic Confidence Model, which he developed.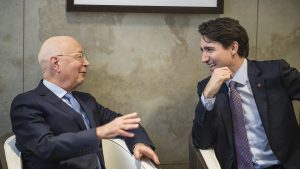 A leaked memo from June 2022 reveals that Canada's Justin Trudeau was warned that the mass influx of immigrants would exacerbate the housing crisis. "There is broad agreement among experts that homebuilding has been insufficient in comparison with housing demand in recent years, particularly with the increase in immigration since 2015," the memo to Trudeau noted. "CHMC projects that the housing stock will grow by approximately 2.3 million between 2021 and 2030, and, when it incorporates economic factors alongside demographic factors, it projects that an additional 3.5 million additional housing units are needed beyond current projections to restore affordability."
Trudeau's response? Bring in more immigrants and feign ignorance to the growing problem. He was warned that Canada was expected to build 665,000 additional housing units in 2021, but only produced 223,000. The memo explained that the 3.5 million units budgeted for 2030 seemed impossible. This warning was sent directly to the prime minister. Canadians were struggling to find shelter but he abandoned domestic policy to promote the policies of the globalists.
The Canadian Real Estate Association states the average house now costs over C$700,000, which is 8.8 times the average income. "I'll be blunt as well — housing isn't a federal responsibility. It's not something that we have direct carriage of," Trudeau admitted last month. Knowingly permitting a mass influx of migrants when current residents are unable to find housing is the government's problem. Trudeau blamed individual provinces for not "stepping up." "They need to be stepping up as well, particularly on affordable housing. That is something that the federal government is taking very seriously, but we need all of us to be working together on, and that's what we're here to continue to do."
Conservative leader Pierre Poilievre called out Trudeau for pivoting. "That's funny because eight years ago, he promised he was going to lower housing costs," Poilievre said. "No wonder he wants to wash his hands of his horrendous and unprecedented record." The federal government dictates immigration policies. They are responsible for taxes and infrastructure. Additionally, they are responsible for corrupt agencies that are driving up housing costs. Executives at the Canada Mortgage and Housing Corporation (CMHC) received C$27 million in taxpayer funded bonuses last year in addition to their average salary of C$697,667.
Trudeau is not working to fix Canada's housing crisis since he simply does not believe it is his problem. As an open World Economic Forum Young Leader, the ultimate goal of the housing crisis is to implement 15-minute cities where government provides basic income, transportation, and housing in exchange for your freedom.
STAY INFORMED! Receive our Weekly Recap of thought provoking articles, podcasts, and radio delivered to your inbox for FREE! Sign up here for the HoweStreet.com Weekly Recap.