September 4, 2023 | Happy Monday Morning!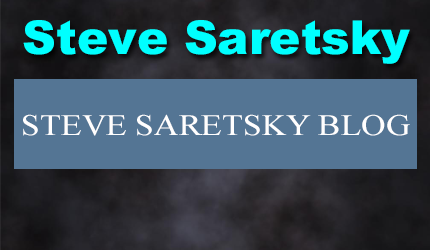 Steve Saretsky is a Vancouver residential Realtor and author behind one of Vancouver's most popular real estate blogs, Vancity Condo Guide. Steve is widely considered a thought leader in the industry with regular appearances on BNN, CBC, CKNW, CTV and as a contributor to BC Business Magazine. Steve provides advisory services to banks, hedge funds, developers, and various types of investors.
Happy Monday Morning!
A few weeks ago we summarized the cabinet shuffle, arguing the replacement of both the housing minister and immigration minister was simply rearring deck chairs on the Titanic.
When new immigration minister Marc Miller was repeatedly questioned about rampant immigration putting strains on infrastructure and housing, he noted,
"I don't see a world in which we lower immigration targets, the need is too great … whether we revise them upwards or not is something that I have to look at but certainly, I don't think we will lower them."
Fast forward a few weeks and Miller is suddenly concerned around private sector colleges abusing the immigration system.
So what changed. Why the sudden change of heart?
It turns out, according to one of Canada's most esteemed economists, we have been grossly undercounting non permanent residents. CIBC's chief econmist, Benjamin Tal, notes the government estimate of the number of non-permanent residents in the country in 2021 was around one million. But his analysis found there were closer to two million non-permanent residents. A ONE MILLION person rounding error.
Stats Canada is now rushing to fix the issue, saying it will introduce a "revised methodology" for counting non-permanent residents starting next month. Unforutnately the damage is already done.
We've likely been undercounting population growth for years, exacerbating a housing crisis. Suddenly the data aligns with the anecdotes.
More from Benjamin Tal here.
Forecasting is tough but necessary. Provinces and municipalities all over the country rely heavily on Statistics Canada and CMHC's population and household formation forecasts to allocate resources and establish zoning and budgets for new housing in order to accommodate the projected increase in demand. What if 10 years ago we had known that Canada's population would reach 40.2 million in 2023? We probably would have been better prepared, and the size of the housing shortage would have been smaller. But we didn't know. In 2013, the official forecast and the base for planning was that the Canadian population would reach 38.7 million in 2023. No less than 1.1 million of that 1.5 million forecast miss was due to a much larger than expected increase in the number of NPRs, and most of the remaining miss was due to stronger than expected immigration.
Translating that figure into housing demand, that miss is equivalent to more than 2 years of building capacity.
That's a big number. But it turns out that the real number is much bigger. Of course you cannot blame anybody for forecast errors. Things happen. Government policies and priorities change. But two measurement issues related to the counting of NPRs suggest that the size of the miss might be closer to 2.5 million — a full million larger than the reported miss.
Ouch.
Canadian Economy Contracting Ahead of Bank of Canada Decision
While we're on the topic of bad data and forecasting, the Canadian economy contracted 0.2% on an annualized basis in the second quarter. That's well below consensus estimates calling for growth of 1.2%, and the Bank of Canada's own estimate for growth of 1.5%.
In the world of economics that is a huge miss. Think about how many highly educated PhD's are in the back office at the BoC running models trying to predict the future and yet they missed by a country mile. They also didn't see the 40 year high in inflation.
This is not to harp on the BoC. Forecasting is hard. Yet here we are trying to forecast what inflation will be two years from now and where interest rates will be in eighteen months.
It's rather ironic that everyone threw in the towel four weeks ago on the recession call. Turns out, it's already here.
The moral of the story here is forecasting is only as good as the data that goes into it, and as we're finding out, data tends to lag and is prone to sometimes rather large revisions.
Be nimble out there, and never marry a model.
STAY INFORMED! Receive our Weekly Recap of thought provoking articles, podcasts, and radio delivered to your inbox for FREE! Sign up here for the HoweStreet.com Weekly Recap.