August 25, 2023 | Solar Energy Capacity For Electricity Production Soars Worldwide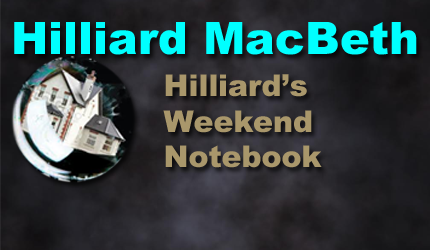 Author of "When the Bubble Bursts: Surviving the Canadian Real Estate Crash"
The pace of installations for new solar electricity production continues to surprise everyone, even industry insiders. Close to 400 gigawatts of capacity will be installed worldwide in 2023, with forecasts for as much as 563 gigawatts in 2025.
Solar is now cheap and easy to install, especially on residential rooftops where permitting is not a major problem.
The cost of installing solar energy production — photovoltaic cell panels that produce electricity — has dropped very quickly. Even without incentives homeowners can achieve significant savings over the estimated 25-year lifespan of the panels if electricity prices stay at current levels. Many homeowners are interested in battery storage, which makes the savings higher in jurisdictions where prices are adjusted for peak-demand and low-demand during the daily cycle.
The 392 gigawatts forecast shown on this chart is likely to be too low while the potential number is over 410 GW. Mainland China is expected to account for 200 GW, or about one-half, almost double the previous year.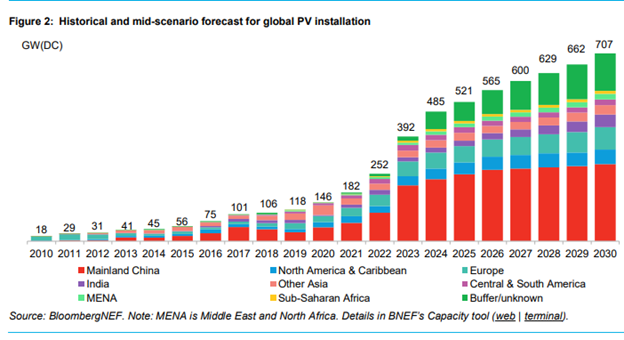 The growth year-over-year worldwide is about 45 percent.
One gigawatt can power about 725,000 homes consuming 10,000 kwh each and requires 2.5 million photovoltaic panels at 405 watts per panel, according to the U.S. Department of Energy.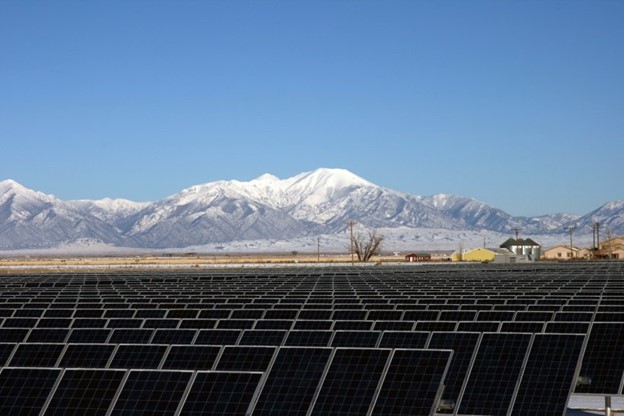 Source: NREL, U.S. Department of Energy
Another clean source of energy, nuclear fission, is rated at 100 percent production factor, while solar is about 25 percent. So, 100 GW of nuclear installations is equivalent to 400 GW of solar. It takes much longer to get permits and build nuclear power reactors, and very few are in planning or in the permitting stage, except in China. New reactors produce about 1.5 GW each.
A permit for rooftop solar is not a problem. Obtaining permits for utility scale installations is more difficult as NIMBY protestors are trying to prevent widespread land use for solar panels on a large scale. But some areas, for example parking lots and large buildings, can add solar without much impact. The new U.S. IRA provides for a 30 percent tax credit for installations of solar and battery storage.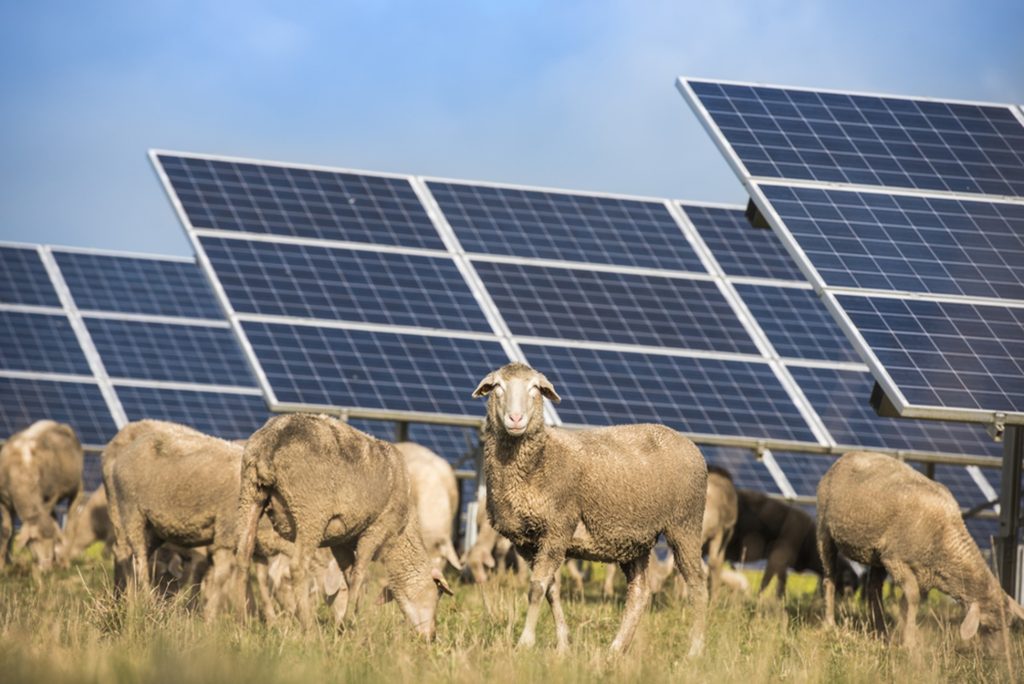 Source: Shutterstock
China is not only the biggest installer of solar energy but also the largest manufacturer of the panels and components.
The most important material for solar panels is polysilicon. Polysilicon production in China has increased by 91 percent, IN ONE YEAR! The cost of polysilicon is plummeting but most manufacturers in China are still making a profit. Some of the smaller producers have suspended production due to low prices. Prices are down to $12.8/kg versus $27.8/kg just three months ago.

Source: International Energy Agency
Chinese manufacturers are expected to produce 570GW of silicon PV modules this year, more than enough to meet the most optimistic forecast of 419GW.
It is incredible that solar panel demand has grown so quickly while suppliers keep producing more panels at ever cheaper prices.
Expect to see this trend continue for many more years, unless the cost of solar energy increases to an uneconomic level versus coal and natural gas.
Hilliard MacBeth
The opinions expressed in this report are the opinions of the author and readers should not assume they reflect the opinions or recommendations of Richardson Wealth or its affiliates. Assumptions, opinions and estimates constitute the author's judgment as of the date of this material and are subject to change without notice. We do not warrant the completeness or accuracy of this material, and it should not be relied upon as such. Before acting on any recommendation, you should consider whether it is suitable for your particular circumstances and, if necessary, seek professional advice. Past performance is not indicative of future results. The comments contained herein are general in nature and are not intended to be, nor should be construed to be, legal or tax advice to any particular individual. Accordingly, individuals should consult their own legal or tax advisors for advice with respect to the tax consequences to them, having regard to their own particular circumstances.. Richardson Wealth is a member of Canadian Investor Protection Fund. Richardson Wealth is a trademark by its respective owners used under license by Richardson Wealth.
STAY INFORMED! Receive our Weekly Recap of thought provoking articles, podcasts, and radio delivered to your inbox for FREE! Sign up here for the HoweStreet.com Weekly Recap.