Will Debt Debate Finish the Fed's Inflation Battle? — DiMartino Booth joins Charles Payne of Fox Business News to discuss. Here is a direct video link.

As shown below, inflationary pressures have come off hard year over year (Trueflation data here). As monetary and fiscal forces contract, recession, rising unemployment, excess supply, and overcapacity are formidable deflationary forces now unfolding. See, Inflation has peaked; get ready for deflation.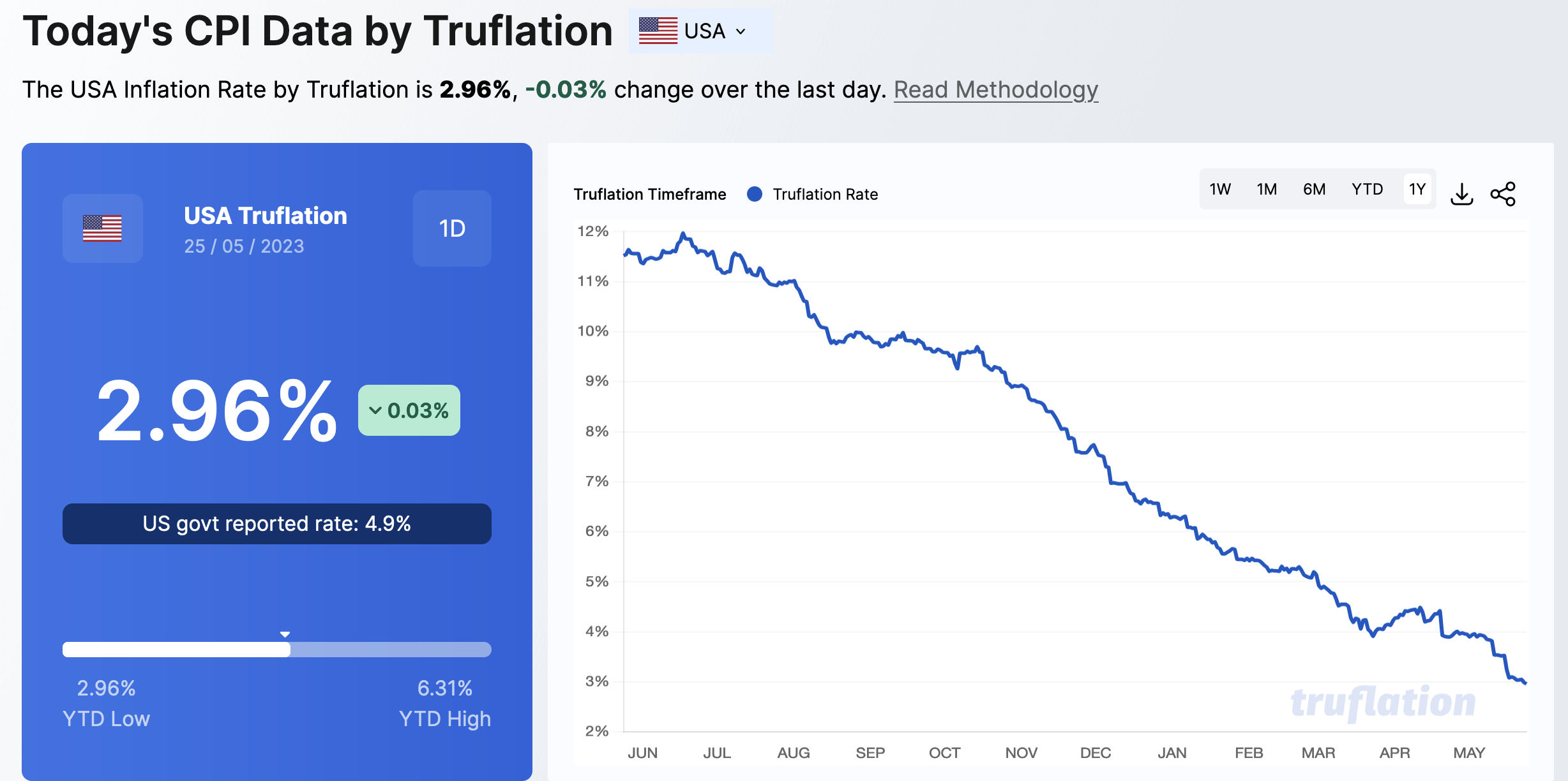 The price of copper (below in orange since April 2018, courtesy of my partner Cory Venable) has broken below support and looks to join lumber (in brown) in a post-COVID bubble retracement. See, Copper prices slide as global demand drops sharply.