March 20, 2023 | Gone Missing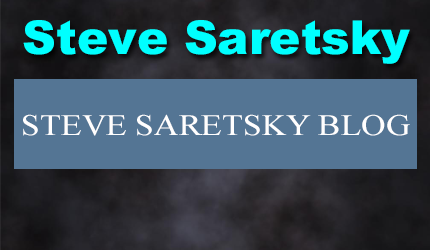 Steve Saretsky is a Vancouver residential Realtor and author behind one of Vancouver's most popular real estate blogs, Vancity Condo Guide. Steve is widely considered a thought leader in the industry with regular appearances on BNN, CBC, CKNW, CTV and as a contributor to BC Business Magazine. Steve provides advisory services to banks, hedge funds, developers, and various types of investors.
Happy Monday Morning!
National housing data dropped for the month of February, and there's a lot to unpack here. Home sales plunged 40% year-over-year in February, coming off a blistering hot market this time last year. When you zoom out further it was the weakest February since 2009. However, there's a caveat.
New listings utterly collapsed, falling to their lowest levels since February 2003. Yes, that's a 20 year low across the country. That's not even adjusting for the massive growth in both population and housing stock over the past two decades. Quite simply, home sellers have gone missing.
As we mentioned a few weeks ago, there are a few reasons for the lack of new listings:
People don't sell unless there is also something for them to buy
Upsizing is a lot more expensive given the surge in borrowing costs
Market conditions remain highly uncertain. People don't like uncertainty.
So you've got a ten year low in sales and a twenty year low in listings. In other words, zero turnover. A horrible market for Realtors and mortgage brokers, although no need to feel sad for them- the previous two years were fairly generous.
The illusiveness of new listings are good for prices. They're firming up in essentially every market. For the right product, which is basically anything entry level (the only thing people can afford) is moving quickly and often in multiple offers. That appears to be showing up in the National Home Price Index, recording its first monthly uptick in 11 months.
One month is hardly a trend so let's not get ahead of ourselves. However, until inventory grows it's pretty hard for buyers to ask for price reductions when sellers have no competition.
As it stands this will still go down as the steepest housing correction since the home price index was created in 2005. Prices took a 15.8% correction from last year, with the price of typical home taking a $130,000 haircut.
So is this really the bottom, or simply a bear market rally? Your guess is as good as mine. Banks imploding, and credit conditions tightening don't give me a lot of confidence. The only positive out of this is the sudden collapse in bond yields which will pass on some savings for mortgage holders renewing and or completing a home purchase over the next few weeks. Some banks have already trimmed mortgage rates, and more will follow this week.
However, expect a lot more chop in the near term. Bond market volatility is already running HIGHER than levels last seen at the onset of the pandemic. Should be a fun week ahead, we get Canada CPI data out this Tuesday, and an interest rate announcement from the US the following day. Buckle up.
STAY INFORMED! Receive our Weekly Recap of thought provoking articles, podcasts, and radio delivered to your inbox for FREE! Sign up here for the HoweStreet.com Weekly Recap.