January 13, 2023 | Inflation is Not Going Away Any Time Soon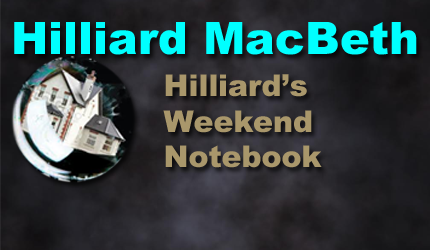 Author of "When the Bubble Bursts: Surviving the Canadian Real Estate Crash"
Inflation as measured by the CPI is moderating but it is not likely to hit the Federal Reserve target of 2 percent soon, despite a widespread and growing belief to the contrary.
A popular narrative about inflation: The surge was caused by the war in Ukraine, COVID relief government spending and supply chain disruptions and, therefore, inflation will disappear as those triggers fade away.
But these narratives ignore some key facts about inflation and serious flaws in how inflation is measured.
As has been discussed in previous posts, the cost of shelter is the heaviest weighted component in CPI but is often ignored. Shelter rose at 0.8 percent for the month, while CPI gained 0.3 percent.
Blair Fix, political economist and author has done some interesting research on inflation.
His post from a year ago: The Truth About Inflation and a recent update on inflation here: Inflation – Everywhere and always Differential.
Blair is a political economist with a PhD from York University in Environmental Studies. He is skeptical about much of mainstream economics.
The real story of inflation is much more nuanced than these popular narratives.
For example, Fix points out that Milton Friedman declared that inflation is "always and everywhere a monetary phenomenon". This leads people to blame inflation on government spending and printing money to pay for it. But that's a poor description of how inflation really works.
Here is a chart prepared by Fix that shows how wrong that view is: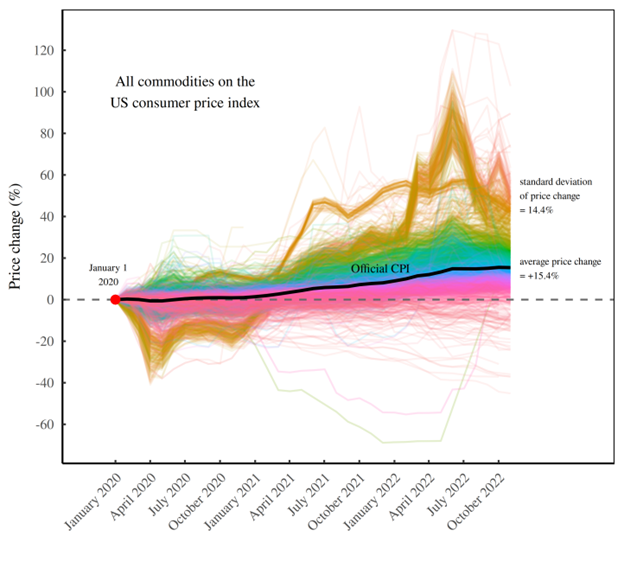 Source: Blair Fix, U.S. Bureau of Labor Statistics
With a standard deviation of 14.4 percent and an average of 15.4 percent official CPI is not very useful because of the wide variation among components.
The CPI is constructed using a basket of goods and services, with prices recorded to make an index which is calculated monthly. Weightings are assigned to components of the basket to signify the importance of each component for the average consumer. The largest weighting is called "Shelter" at 32%. Shelter represents the cost of accommodation, but it does a poor job of that most of the time and is especially flawed during a housing bubble as house prices are not included in the index.
In the CPI number for December, the Shelter sub-index bucked the trend to lower inflation, showing acceleration for the month and year-over-year.
The cumulative average changes for 12 months: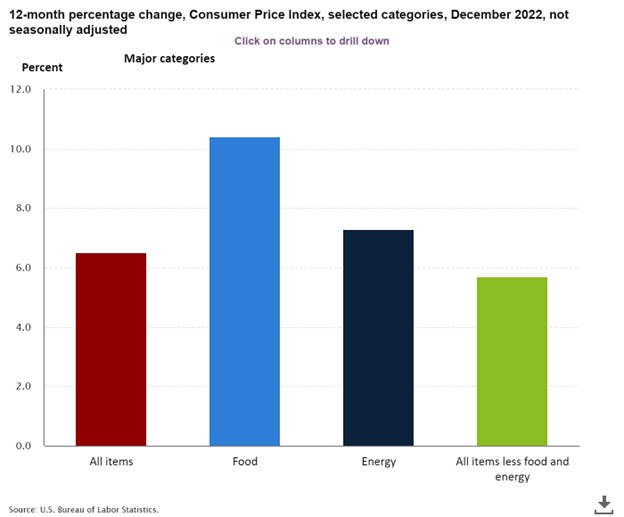 Core CPI (all items less food and energy) gained 5.7 percent. Core CPI includes Shelter at 40 percent weighting.
Watch for Shelter to moderate if mortgage interest rates, a large weight in Owners' Equivalent Rent, stop rising.
Wage inflation (not in CPI directly) will pick up, as there is a substantial time lag on demands for higher pay. The cost of living has risen a lot since 2020: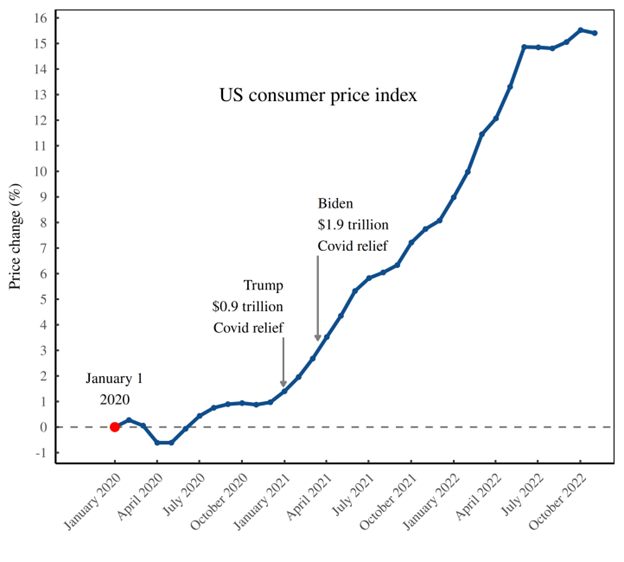 Source: Blair Fix, U.S. Bureau of Labor Statistics
Most people don't experience inflation as the CPI. Individual people experience inflation differently, depending on job status, wealth, income, and position as a homeowner or renter, among other things.
Hilliard MacBeth
The opinions expressed in this report are the opinions of the author and readers should not assume they reflect the opinions or recommendations of Richardson Wealth or its affiliates. Assumptions, opinions and estimates constitute the author's judgment as of the date of this material and are subject to change without notice. We do not warrant the completeness or accuracy of this material, and it should not be relied upon as such. Before acting on any recommendation, you should consider whether it is suitable for your particular circumstances and, if necessary, seek professional advice. Past performance is not indicative of future results. The comments contained herein are general in nature and are not intended to be, nor should be construed to be, legal or tax advice to any particular individual. Accordingly, individuals should consult their own legal or tax advisors for advice with respect to the tax consequences to them, having regard to their own particular circumstances.. Richardson Wealth is a member of Canadian Investor Protection Fund. Richardson Wealth is a trademark by its respective owners used under license by Richardson Wealth.
STAY INFORMED! Receive our Weekly Recap of thought provoking articles, podcasts, and radio delivered to your inbox for FREE! Sign up here for the HoweStreet.com Weekly Recap.