From 2000 to 2022, Canadian home prices increased 375% (an average of 17% annually, shown in red below), while the average Canadian wage (black line below) rose 3% per year. In the Greater Toronto and Vancouver Areas, where most of the population lives, median home prices rose 450% and 490%, respectively.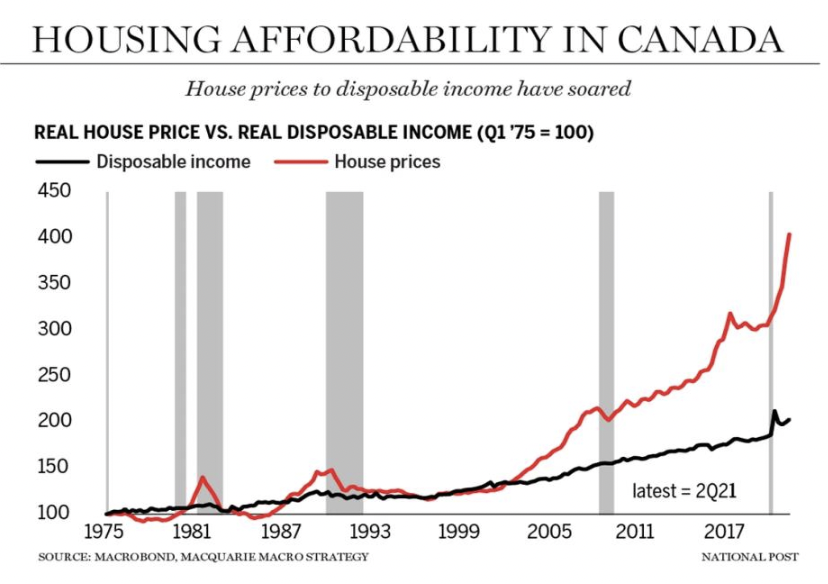 The mania escalated during the pandemic when prices in popular areas leapt 50% between the end of 2019 and February 2022, when the average sale price nationally reached $816k. In October, the average sale price was $656k, down nearly 20% from the peak. Where I live, north of Toronto, "new price" discounts are evident, and properties are still sitting. Also, see, In Victoria, former Airbnbs are flooding the market–but nobody's buying.

The trouble is that there is a huge supply of homes where owners and lenders are banking on market values over $1 million, more than 50% higher than October's average sale price. With buyers in hibernation, many owners/lenders are turning hopes to a stronger spring market (CREA). But with mortgage rates not likely to be significantly lower by then, prices will need to give.