November 29, 2022 | One Fell Swoop of The Pen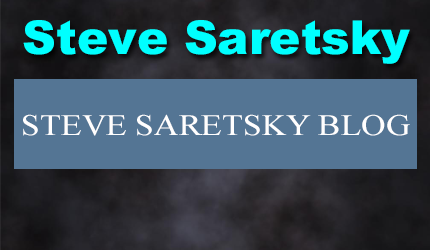 Steve Saretsky is a Vancouver residential Realtor and author behind one of Vancouver's most popular real estate blogs, Vancity Condo Guide. Steve is widely considered a thought leader in the industry with regular appearances on BNN, CBC, CKNW, CTV and as a contributor to BC Business Magazine. Steve provides advisory services to banks, hedge funds, developers, and various types of investors.
Last week we highlighted some recent data from Desjardins which noted that nearly every borrower who took out a fixed payment variable rate mortgage during the pandemic now owes more in interest than their original fixed payment. Trigger rates galore.
It appears the Bank of Canada is finally coming around to the same conclusion. In a research paper released this past week, the Bank of Canada noted that about 50% of all variable-rate mortgages with fixed payments (not just pandemic borrowers) have reached their trigger rate. This represents about 13% of all mortgages outstanding.
Let's not forget that 13% figure does not include variable rate mortgages with FLOATING payments. At the end of the day it is very simple, you can not raise borrowing costs by 400bps in less than a year on top of a highly indebted household sector without experiencing significant financial stress. There's a reason the Bank of Canada has been increasingly mentioning financial stability concerns in recent months. Don't be surprised to see a smaller 25bps rate hike at the December 07 announcement.
In a recent poll from Nanos Research, 47% of households say their finances have worsened over the past year. This is the highest reading since the poll was created in 2008.
As highlighted by our friend Ron Butler, banks in Canada have received the green light from mortgage insurers to support borrowers on an emergency basis. On Emergency Request from the Lender to the Insurer the borrower can be allowed to expand amortization to 40 years and there may be an opportunity to defer a payment.
Mortgage insurer, Sagen, recently confirmed these comments in a lender update on November 17th. Assuming the borrower meets the criteria, the amortization can be extended up to 15 years in order to ease the financial pain of surging interest payments.
Keep in mind this amortization relief is only available for insured mortgages. Uninsured borrowers (20% down payment and or purchase price above $1M) have almost no relief options other than selling their home. Much more to come on this.
Rental Restrictions Abolished in BC
In other housing news, new premier of BC, David Eby, has officially passed legislation to remove all rental restrictions in strata buildings across the province. In one fell swoop of the pen, Eby has overridden individual strata bylaws restricting rentals.
There are a few important takeaways here. Firstly, this should add some much needed rental supply. According to Rentals.ca, apartment rents in BC are up 15.1% from last year.
Owners in strata buildings that previously restricted rentals have just received a free lift in home values. Buildings that restricted rentals always traded at a discount. So if you bought into a rental restricted building a few years ago, well done.
Lastly, and perhaps most ignored are the implications surrounding the BC Speculation tax and the City of Vancouver empty homes tax. Ever year you must file a declaration regarding the occupancy of your home. One of the exemptions to avoid the tax was an exemption due to strata bylaws restricting the number of rentals. That exemption was removed this year for the BC Speculation tax. In other words, the Government was essentially forcing you to sell your property. Suddenly, the provincial wide removal of rental restrictions now makes sense, it provides "speculators" with an alternative to selling.
If you're keeping score at home, the City of Vancouver empty homes tax still has a rental exemption. However, I would imagine this will no longer be an eligible exemption in 2023 and will prompt a number of secondary homes onto the resale market in the new year.
If you're confused about all these taxes, you should be- call a tax lawyer.
The resounding message from all levels of Government is this; live in your real estate or rent it out. If you're here to park cash we will tax you
STAY INFORMED! Receive our Weekly Recap of thought provoking articles, podcasts, and radio delivered to your inbox for FREE! Sign up here for the HoweStreet.com Weekly Recap.