July 8, 2021 | When Did College Turn Into Just Another Scam?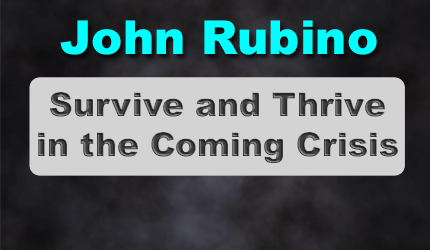 John Rubino is a former Wall Street financial analyst and author or co-author of five books, including The Money Bubble: What To Do Before It Pops and Clean Money: Picking Winners in the Green-Tech Boom. He founded the popular financial website DollarCollapse.com in 2004 and sold it in 2022.
From today's Wall Street Journal:
'Financially Hobbled for Life': The Elite Master's Degrees That Don't Pay Off

Recent film program graduates of Columbia University who took out federal student loans had a median debt of $181,000.

Yet two years after earning their master's degrees, half of the borrowers were making less than $30,000 a year.

The Columbia program offers the most extreme example of how elite universities in recent years have awarded thousands of master's degrees that don't provide graduates enough early career earnings to begin paying down their federal student loans, according to a Wall Street Journal analysis of Education Department data.

Recent Columbia film alumni had the highest debt compared with earnings among graduates of any major university master's program in the U.S., the Journal found. The New York City university is among the world's most prestigious schools, and its $11.3 billion endowment ranks it the nation's eighth wealthiest private school.
For years, faculty, staff and students have appealed unsuccessfully to administrators to tap that wealth to aid more graduate students, according to current and former faculty and administrators, and dozens of students. Taxpayers will be on the hook for whatever is left unpaid.

Lured by the aura of degrees from top-flight institutions, many master's students at universities across the U.S. took on debt beyond what their pay would support, the Journal analysis of federal data on borrowers found. At Columbia, such students graduated from programs including history, social work and architecture.

Passersby at Dodge Hall, home to Columbia University's School of the Arts on the school's main campus in the Morningside Heights neighborhood of Manhattan.
Columbia University President Lee Bollinger said the Education Department data in the Journal analysis can't fully assess salary prospects because it covers only earnings and loan repayments two years after graduation. "Nevertheless," he said, "this is not what we want it to be."

At New York University, graduates with a master's degree in publishing borrowed a median $116,000 and had an annual median income of $42,000 two years after the program, the data on recent borrowers show. At Northwestern University, half of those who earned degrees in speech-language pathology borrowed $148,000 or more, and the graduates had a median income of $60,000 two years later. Graduates of the University of Southern California's marriage and family counseling program borrowed a median $124,000 and half earned $50,000 or less over the same period.

"NYU is always focused on affordability, and an important part of that is, of course, to help prospective students make informed decisions," said spokesman John Beckman. Northwestern spokeswoman Hilary Hurd Anyaso said the speech-language pathology program is among the best in the world, leading to a "gratifying career path that is in high demand." USC spokeswoman Lauren Bartlett said providing students financial support and employment opportunities was a priority for the school.

Undergraduate students for years have faced ballooning loan balances. But now it is graduate students who are accruing the most onerous debt loads. Unlike undergraduate loans, the federal Grad Plus loan program has no fixed limit on how much grad students can borrow—money that can be used for tuition, fees and living expenses.

It has become the fastest-growing federal student loan program and charged interest rates as high as 7.9% in recent years.

The no-limit loans make master's degrees a gold mine for universities, which have expanded graduate-school offerings since Congress created Grad Plus in 2005. Graduate students are for the first time on track to have borrowed as much as undergraduates in the 2020-2021 academic year, federal loan data show.

Highly selective universities have benefited from free-flowing federal loan money, and with demand for spots far exceeding supply, the schools have been able to raise tuition largely unchecked. The power of legacy branding lets prestigious universities say, in effect, that their degrees are worth whatever they charge.
Note the sentence: "Passersby at Dodge Hall…" Is the Columbia Film School scam related to the dodgecoin pump and dump? There are some obvious similarities. Just wondering …
One could make the case that kids who borrow $120,000+ to get degrees in publishing, speech-language pathology, or marriage and family counseling are morons who deserve to be separated from their money.
But of course, as the WSJ notes, taxpayers are ultimately on the hook for these looming defaults. So no harm, no foul. We'll just add it to the trillions spent on bailing out Illinois, New York, and California in coming years, and hope we can fiddle the inflation stats to hide the impact.
STAY INFORMED! Receive our Weekly Recap of thought provoking articles, podcasts, and radio delivered to your inbox for FREE! Sign up here for the HoweStreet.com Weekly Recap.