July 20, 2021 | The Reprobate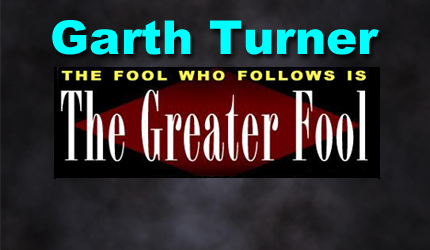 A best-selling Canadian author of 14 books on economic trends, real estate, the financial crisis, personal finance strategies, taxation and politics. Nationally-known speaker and lecturer on macroeconomics, the housing market and investment techniques. He is a licensed Investment Advisor with a fee-based, no-commission Toronto-based practice serving clients across Canada.
Ced is 59, single, makes sixty grand a year, saves like a hopped-up beaver, lives in a ridiculously-priced city that shall remain nameless (Vancouver), has rented for his entire life, reads this blog but has recently started to feel FOBH.
"I save 20% of my gross pay every month.  Don't owe a penny to anyone.  Recently gave up my car and walk everywhere. I don't buy anything I don't absolutely need, except the odd trip to escape the country when I'm allowed. I will get a modest DB pension, and now have $600,000 between RRSPs and TFSAs in a B&D portfolio.

"As a wrinkly, I stopped caring about what people think a long time ago, and have accepted that the societal bias against me as a renter will never go away. But now I have it."
That's Fear of Being Homeless. It's like FOMO, but scarier. "Some of us aren't interested in avoiding missing out," Ced says, "we just don't want to end up on the street.  I expect that is also a lot of what is driving people to snorfle up RE – nothing focuses the mind like the prospect of camping under the Burrard Street Bridge.  The ongoing press about RE just fans those flames and worries for many who didn't buy already."
Exactly so. The media is shameless about its coverage of the housing market. Stories are uncritical, non-analytic, emotional, ill-researched and usually rely on a single source. When it comes to the property market, you can bet it's realtor, Re/Max or the headline-hungry Phil Soper over at Royal LePage. The MSM has fed FOMO just as much as those sleazy agents who post "TOO LATE" on the signs of sold listings.
Hey, here's another one. Published today:
Canadian home prices increased in June to mark the largest 12-month gain on record as prices climbed in all 11 markets, says the Teranet National Bank composite price index. The index was up 16% from June 2020, beating the 14.2% rise of June 2017 that preceded the introduction of macroprudential measures designed to restrain home prices. Prices were up 10% or more in an unprecedented 90% of 32 urban markets and up 30% or more in 42% of these markets.
Ced's beef is simple. He's lived a good life as a renter with no debt, savings equal to ten times his income plus freedom and flexibility. No property taxes. No big insurance premiums. No water bills. No strata fees. No barriers or delays if he wants to move. No realtors, showings or commission plus HST. Perfect for a single dude heading into the post-work glow. So why does he have FOBH?
Media, for sure. The irresponsible industry, without a doubt. And the trifecta is completed by government shills – politicians who have figured out that feeding house lust is a pathway to power. Thus, we have no capital gains tax on houses, tax-free RRSP down payments, homebuyers credits and grants and a mortgage the government will share with you. Plus in-the-ditch mortgage rates and state-sanctioned 20x leverage. And do renters get any similar financial relief? Nope. They're just pushed by culture and public policy into the real estate feeding frenzy.
"Believe it or I not I believe in free markets," adds Ced, "I just don't see anything free about a market in which the government's bias and interference is always towards promoting home ownership, turning itself into a pretzel to support what continues to look like more and more like an RE Pyramid scheme. Do you have any predictions? Will this end well?"
No, actually. I do not.
And did you catch the latest Re/Max "news"?
According to the RE/MAX 2021 Housing Affordability Report, one in three (33%) Canadian homebuyers are exploring alternative options to help them get a foot into the housing market. These include renting out a portion of a primary residence (21%), pooling finances with friends or family to purchase a home (13%) or living with like-minded neighbours in a co-op/shared living arrangement (7%).
The house-floggers found that 42% of Canadians believe high prices are a barrier to ownership. So besides shacking up with or renting to dodgy people you don't know, the company suggests seeking out "hidden gem" cheapo neighbourhoods in a place like Cape Breton, or an urban hood with lower-prices homes, such as Toronto's Regent Park. Seriously. With debt oozing from your orifices. And don't forget the bear spray.
Sure, if he'd stretched to buy property years ago Ced would have equity, no savings and the comment section would attaboy him. But the point of life is not a house. Nor is it group think. Or the oppressive monolithic sameness that's brought us to this point of wealth inequality and social stigma, in a nation of people reamed with stuff and no money.
Walk tall, pal. You will prevail.
STAY INFORMED! Receive our Weekly Recap of thought provoking articles, podcasts, and radio delivered to your inbox for FREE! Sign up here for the HoweStreet.com Weekly Recap.