June 22, 2021 | Beware the 'Poor Man's Fund'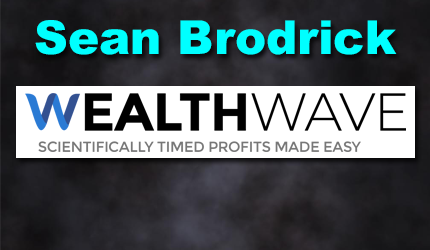 Sean is the natural resource analyst for Weiss Ratings. You can read his thoughts on gold, oil, cannabis, uranium and other natural resources at Wealth-Wave.com
If you look closely, you can see bubbles beginning to form in the stock market.
Meanwhile, bubbles are actually popping in what has been one of the hottest investments on Wall Street lately …
The "SPAC" … which stands for Special Purpose Acquisition Company.
These "blank check" companies do nothing, make nothing and sell nothing.
Their purpose is to acquire a private company and make it public … without going through the traditional initial public offering (IPO) route.
That's why they're called the "poor man's private equity fund."
But that nickname has outdated itself as SPACs raised a record $82 billion in 2020.
The thing is … investor returns on SPACs post-merger are almost uniformly negative — although sponsors can earn a tidy return!
And the proliferation of these vehicles usually accelerates around periods of economic bubbles, like the "everything bubble" we see inflating now.
SPAC IPOs have seen resurgent interest since 2014, with increasing amounts of capital flowing into them. Then came 2020, with a staggering $83.3 billion across 248 SPAC IPOs … a whopping 512% over 2019.
Total SPAC value has climbed exponentially over the past year. February 2021 alone saw over $50 billion in deal value … with value in the first quarter of 2021 exceeding the amount seen in ALL of 2020.
So why do people invest in SPACs?
Because they think the managers might have an idea someday … and the idea might turn into a product … and the product might sell for a profit.
Maybe!
Plus, SPACs attract a lot of publicity from celebrities, like Alex Rodriguez, Colin Kaepernick and Shaquille O'Neal, who invest millions of dollars in these speculative ventures.
What could go wrong?
Plenty!
Even with the recent bubble, average returns for SPACs 12 months after their mergers were a negative 34.9% between January 2019 and June 2020.
Plus, many firms taken public by SPACs have little to show in terms of business plan or revenue — in some cases triggering lawsuits.
The most infamous example is Nikola Corp. (Nasdaq: NKLA).
Three months after going public last June via its merger with an SPAC, the electric truck startup was accused of fraud by short sellers.
The result? The resignation of its founder … a flood of lawsuits by shareholders … and the decimation of Nikola's stock price.
Meanwhile, SPAC successes like fantasy sports betting firm DraftKings Inc. (Nasdaq: DKNG) and data company Clarivate Plc (NYSE: CLVT) are rare.
And we now have a bubble in SPACs themselves!
As far back as March 2020, acting Securities and Exchange (SEC) chair Allison Lee said, "Investment returns don't match the hype surrounding the SPAC bubble."
Then, The Goldman Sachs Group (NYSE: GS) CEO David Solomon — a major SPAC underwriter — warned this past January that the boom is not "sustainable in the medium term."
The current SPAC market reminds me of the tech boom, driven by many unprofitable companies going public — resulting in the epic 83% collapse of the Nasdaq.
Even regulators have become alarmed and are taking steps to tap things down.
A report from the SEC recently hinted SPACs might need to account for warrants (securities issued to early investors) as liabilities rather than as equity.
That would force companies to reword their previously audited financial statement — potentially slowing the speed with which deals can advance.
That's why the SPAC market has basically cooled off and frozen over …
Heck, even Bill Ackman's popular Pershing Square Tontine Holdings, Ltd. (NYSE: PSTH) is down 27% from its highs.
With all of these factors converging …
Yes, Virginia, this bubble too shall burst.
But you have better options to protect and grow your nest egg.
My Wealth Megatrends subscribers get my best ideas each and every month. I'd love for you to join them.
All the best,
Sean
STAY INFORMED! Receive our Weekly Recap of thought provoking articles, podcasts, and radio delivered to your inbox for FREE! Sign up here for the HoweStreet.com Weekly Recap.