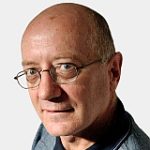 Don Vialoux
Donald Vialoux is author of the free blog Tech Talk, a daily investment report available during the past 20 years at www.timingthemarket.ca. Comments focus on the seasonal and technical outlook for equity indices, commodities and sectors. Mr. Vialoux has 53 years of experience in the investment industry and is a past president of the Canadian Society of Technical Analysts (CSTA).
Tech Talk
- The Bottom Line: Watching for responses to bad news! Investors are confronted with a series of bad news events this week:   News from the FOMC meeting on Wednesday. Members of the Committee hinted that they will "stand pat" with the current Fed Fund Rate at 5.00%-5.25% in anticipation of more "data points" (including the May […]
Tech Talk
- The Bottom Line U.S. and Canadian equity indices and related ETFs ended the week with improving technical profiles, typical of their historic trend to the first week in June. They also have a history of moving lower between now and the last week in June. News to watch this week! Frequency of corporate earnings reports […]
Tech Talk
- The Bottom Line Big cap technology stocks and their relation to Artificial Intelligence (AI) dominated upside technical action last week. Excluding stocks in this sector, most U.S. and Canadian equity sectors moved lower. Resolution of the U.S. debt ceiling has not arrived yet. New deadline officially is Friday June 5th, but unofficially the deadline is […]
Tech Talk
- The Bottom Line Lots of noise, typical for the month of May and the first three weeks of June! On the positive side, any stock remotely connected to Artificial Intelligence soared last week. The S&P 500 Index and NASDAQ 100 Index briefly touched nine month highs on Friday thanks to their technology equity content connected […]
Tech Talk
- The Bottom Line Prices for most world equity indices recorded small losses last week, typical of historic technical action early in May after most first quarter reports have been released. Analysts take a closer look at projections for the remainder of the year and adjust their earnings and revenue estimates accordingly. This year, they are […]
Tech Talk
- The Bottom Line Sell in May and Go Away? Not exactly! The expression is based on expectations that U.S. equity markets peak in the first week in May and bottom at the end of October. The expression is partially true: Most of the gains by the S&P 500 and Dow Jones Industrial Average since 1950 […]
Tech Talk
- The Bottom Line Focuses this week are on FOMC's decisions on monetary policy released on Wednesday. Consensus calls for a 0.25% increase in the Fed Fund Rate to 5.00%-5.25%. Of greater importance is guidance offered on the Committee on future changes to the Rate. The latest economic data point, March core PCE Price Index released […]
Tech Talk
- The Bottom Line Focus this week is on quarterly reports: Four of the biggest market cap companies in the U.S. are scheduled: Microsoft and Alphabet on Monday, Meta Platforms on Wednesday and Amazon on Thursday. In addition, six Dow Jones Industrial Average companies are scheduled to report. Most quarterly reports released to date have nicely […]
Tech Talk
- The Bottom Line Focus this week shifts to first quarter earnings reports. Financial services dominate the list of reporting companies. Responses to results released by JP Morgan and Citigroup on Friday were encouraging. As Jim Cramer noted on Fast Money on Friday, "I think that we will see a pleasant surprise". 
Tech Talk
- The Bottom Line The calm before the storm! Frequency of first quarter reports by S&P 500 companies starts slowly next week and ends in a rush on Friday. Initial focus is on reports released by major U.S. banks. Consensus calls for a year-over-year drop in first quarter earnings by S&P 500 companies of 6.6%. Responses […]
Tech Talk
- The Bottom Line North American equity markets are moving higher "on a wall of worry".  Analysts continue to lower earnings estimates for companies linked to broadly-based North American equity indices, The Federal Reserve and Bank of Canada are maintaining high regulated interest rates and have yet to signal when rates will peak let alone come […]
Tech Talk
- The Bottom Line Between a rock and a hard place! That's where the Federal Reserve finds itself. The FOMC raised its Fed Fund rate by another 0.25% to 4.75%-5.00% on Wednesday as anticipated. Efforts to dampen inflation by raising the Fed Fund rates in recent months are working, but selected regional and specialty banks (e.g. […]
« Previous Page