March 21, 2022 | Purchasing Power is Getting Slaughtered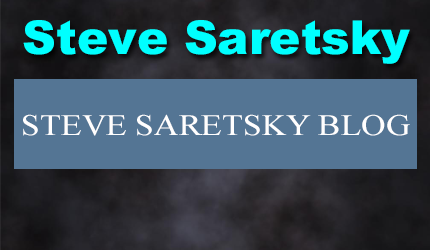 Steve Saretsky is a Vancouver residential Realtor and author behind one of Vancouver's most popular real estate blogs, Vancity Condo Guide. Steve is widely considered a thought leader in the industry with regular appearances on BNN, CBC, CKNW, CTV and as a contributor to BC Business Magazine. Steve provides advisory services to banks, hedge funds, developers, and various types of investors.
Consumer prices ripped to a thirty year high in Canada, rising 5.7% from last year. Shelter inflation was up 6.6%, the highest since 1983. Per ScotiaBank, much of that is being driven by the homeowners' replacement cost, which was up 13.2% y/y. Unlike the US that uses owners' equivalent rent, Canada captures housing primarily through the house-only part of builder prices (ex-land) as the main driver of replacement costs. I can assure you the cost of construction or replacement of a home is up much more than 13% but the same can be said about most of Stats Canada's inflation basket.
For example, let's take a further look into housing. Officially shelter costs are up 6.6%, however national housing data just released by CREA (Canadian Real Estate Association) shows home prices are now up 29% from last year, the fastest pace of increases on record. Once again, house price inflation is widespread across the nation:
Toronto +36%
Montreal +20%
Vancouver +21%
Calgary +16%
Ottawa +16%
The good news is housing is starting to slow, at least in the two major markets of Vancouver & Toronto. However, inventory remains at crisis levels and just a moderation in prices is the best one can hope for until we get inventory back to healthy levels. In other words, we have probably seen the peak for house price growth this cycle, and year-over-year increases will start to decline from the whopping 29% we just endured.
As we've talked about before, the Bank of Canada is woefully behind the curve. We are just now beginning our rate hiking cycle as the housing market is cresting. These guys will likely keep hiking until something breaks. The bond market appears to be helping, with the Canada 5 year bond yield now north of 2%. That's the highest its been since 2018. Remember, the 5 year bond yield leads 5 year mortgage rates. We are now seeing 5 year mortgage rates around 3.2%.
Consider this, mortgage rates have gone from about 1.5% during the onset of the pandemic, with national prices at about $580,000. Today, mortgage rates are basically double that with prices up nearly 50%, now sitting at $870,000. In other words, purchasing power is getting slaughtered and it shouldn't come as a surprise that home buyer demand in Vancouver & Toronto is starting to wane.
Several large mortgage brokers are reporting increasing challenges with getting buyers approved at todays price, with an increasing reliance on a co-signor to get deals done. It also makes you question the validity of the mortgage stress test. If an increasing number of buyers are getting down payment gifts and co-signors, are we really stress testing the individual buyer? In simpler terms, the mortgage stress test is likely not the safety buffer policy makers think it is.
Something to think about as interest rates ratchet higher. If policy makers think the housing market can stomach mortgage rates north of 4% I think they are sorely mistaken. Let's see.
Three Things I'm Watching:
1. National home prices have officially doubled under Trudeau, who campaigned on affordable housing. It took just over 6 years. (Source: CREA, Steve Saretsky)

2. Homeowners replacement cost index ie builders costs of building a new home is up 13%. (Source: ScotiaBank)

3. Canadian Government debt sits at $2.6 Trillion, or about 105% of GDP. Rising rates means more tax revenues diverted to servicing interest payments. (Source: Richard Dias)

STAY INFORMED! Receive our Weekly Recap of thought provoking articles, podcasts, and radio delivered to your inbox for FREE! Sign up here for the HoweStreet.com Weekly Recap.