February 27, 2022 | Emerging Cryptos With 10,000x Potential, Part 2: IEOs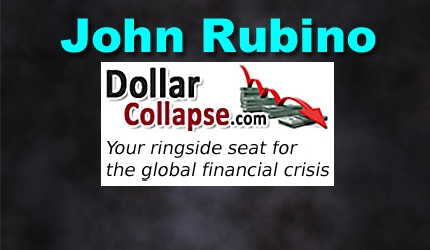 John is author or co-author of five books, including of The Money Bubble, The Collapse of the Dollar and How to Profit From It, Clean Money: Picking Winners in the Green-Tech Boom and How to Profit from the Coming Real Estate Bust. A former Wall Street analyst and featured columnist with TheStreet.com, he currently writes for CFA Magazine.
The pyramid above shows the history of an initial exchange offering (IEO) named Polygon (MATIC). It was available on Binance Launchpad at a price of 0.00263 USD per coin from April 24th to April 26th in 2019. It subsequently traded on various crypto exchanges, hitting a high of $2.87 in late 2021, for a gain of 1,091x. Less than three years old and with a great use case, Polygon retains plenty of potential for further growth.
This is the second part my series about picking coins with 10,000x potential. The first part talked about the strategy of using initial coin offerings (ICOs) to buy in early before the coin does a 10,000x: Here, we'll discus IEOs.
What is an IEO?
An IEO is an initial exchange offering for crypto tokens. What distinguishes an IEO from an ICO is that an IEO acts as a third party between the investor and the company creating the coin.
I chose ICOs for the first article because they are simpler for the investor and they are probably the closest thing to a two-party transaction without a referee at the initial offering stage. The company simply offers shares of its equity in the form of coins before the coin is publicly traded on exchanges.
An IEO has a third party because it is hosted by a centralized cryptocurrency exchange like Binance, Bittrex, or Gate.io. Many of the scams I wrote about in the first article, aka rug pulls, are prevented by the exchange only choosing coins on which it is willing to stake its reputation.
Another benefit to IEOs: Even if an ICO successfully raises all of the capital it needs, it must still find an exchange willing to list the coin and allow it to go public. If no exchange decides to do that, the coin cannot go public and it might be hard for its owners to sell.
Obviously, if a major centralized exchange (CEX) like Gate.io or Binance decides to host an IEO, then they are stating that they intend to list that coin on their exchange. Among other things, this improves the odds that the coin issuer will raise the needed amount of capital, because if investors fail to buy all the shares of the IEO, the exchange can pay for the remainder. (That almost never happens, however, as IEO shares tend to disappear very quickly once available, sometimes within seconds.)
IEO Platforms
It's pointless in an article like this to list the coins currently being offered because the time window between their listings and the end of their availability is very short, frequently only a couple of days. So to participate in IEOs, you'll need to prepare ahead of time by funding an account on a trusted exchange. Then register on the platform within that exchange that offers IEOs. Gate.io uses Startup, Binance uses Launchpad, Bittrex Global has Starting Block, and Huobi Global has Huobi Prime. Then watch for the platform's IEO listings and be ready to snap up the tokens that you like as soon as they're available.
Your residency is crucial with IEOs, because different exchanges are subject to their home countries' and/or states' regulations. Gate.io, for instance, is available in the US and most other countries but is not available in New York State and Washington State. Bittrex and Huobi are available in the US but in order to use their IEO platforms, Starting Block and Huobi Prime, one needs access to Bittrex Global and Huobi Global, which are not supported in the US.
Are there ways around these restrictions? Yes, but I would not recommend them unless you really know what you're doing. There are many ways to wind up with your money/crypto trapped in the exchange or in cyberspace, whether due to a problem with transfers or the many security procedures needed for verification. The bottom line is that the exchange is not responsible for money that is trapped/lost because, technically, citizens from your country/state are banned from that exchange and you therefore are doing something you know that you are not supposed to be doing.
For most US citizens, the safest strategy is to join Gate.io, successfully complete their know-your-customer (KYC) verifications, and register on Startup, their platform for IEOs.
Ridiculously Short Time Windows
As I said above, IEOs usually wind up getting closed within days of their announcement. To take one representative example, Gate.io Startup launched an IEO for gaming platform DragonSB(SB) at 06:00 AM on February 22nd (UTC), 2022, and closed just two days later.
Why put up with such ridiculously short time windows? Because of their spectacular returns. Recent Gate Startup IEOs produced a return on investment (ROI) of 6x on average. That means had you managed to invest in every Gate IEO, you would have 6x'ed your money even with the occasional loser. And that's without timing the market. For prescient investors who cashed out at post-IEO highs, the ROI is 24x.
David Francis Blanc is a New York-based freelance writer who specializes in the crypto space
STAY INFORMED! Receive our Weekly Recap of thought provoking articles, podcasts, and radio delivered to your inbox for FREE! Sign up here for the HoweStreet.com Weekly Recap.