January 17, 2022 | California's Guaranteed Health Care for All to Increase Taxes by $12,250 per Household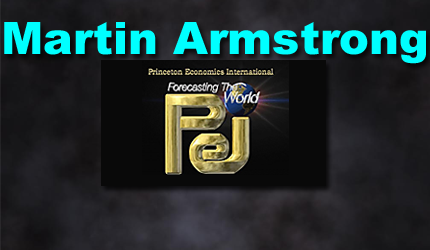 Martin Arthur Armstrong is the former chairman of Princeton Economics International Ltd. He is best known for his economic predictions based on the Economic Confidence Model, which he developed.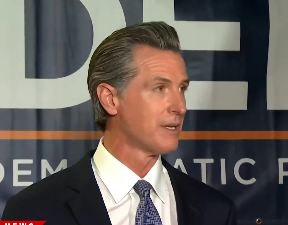 California Governor Nuisance Newsom would like to pass Assembly Bill 1400, "Guaranteed Health Care for All," as the nation's first single-payer health care system. Unfortunately, this does not equate to free health care. The Tax Foundation estimates that this measure will increase taxes by $12,250 per household, doubling the state's sky-high tax collections. The 2022-23 budget proposal is $286 billion, but many believe it will rise to $400 billion.
"The top marginal rate on wage income would soar to 18.05 percent—nationally, the median top marginal rate is 5.3 percent—and the state would adopt a new 2.3 percent gross receipts tax (GRT), at a rate more than three times that of the country's highest current pure GRT," the Tax Foundation reported. The new tax package aims to raise $163 billion annually, but California has never been close to raising that amount through taxes.
The tax will take on three forms:
Surtaxes atop the current individual income tax structure beginning at $149,509 in income;
A graduated-rate payroll tax system with the top rate kicking in for employees with more than $49,990 in annual income; and
A gross receipts tax of 2.3 percent, excluding the first $2 million of business income.
After 2.5 years of increased spending, Newsom has failed to produce any notable changes aside from pushing many Californians to flee the state. In 2019, Newsom permitted illegal immigrants between 19 and 25 to qualify for Medi-Cal coverage, intended for poor and disabled citizens who legally pay taxes. Adding illegal immigrants to Medi-Cal could increase the cost by $98 million annually.
Democrats always promise not to raise taxes on "the little guy," but funding Guaranteed Health Care for All will dig into the pockets of anyone earning over $49,000. Assemblyman Health Flora (R) said, "When they realize they don't have enough money to pay for this, they can raise taxes on everyone on a simple majority vote. They wrote that right into the bill. But anything fiscal has to be a 2/3 majority vote."
These policies are why people have been fleeing the once desirable state of California for greener (redder) pastures where they are not taxed into oblivion with Socialistic promises of someone else's money footing the bill.
STAY INFORMED! Receive our Weekly Recap of thought provoking articles, podcasts, and radio delivered to your inbox for FREE! Sign up here for the HoweStreet.com Weekly Recap.