September 10, 2021 | Former BC Green Party Leader Calls out Fairy Creek Blockade Actions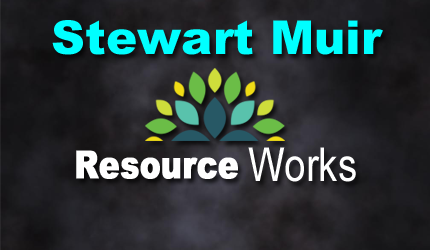 Stewart Muir is founder and executive director of the Resource Works Society, a Vancouver-based group open to participation by British Columbians from all walks of life who are concerned about their future economic opportunities. He is an author, journalist and historian with experience on three continents including a financial editor of The Vancouver Sun responsible for mining and markets coverage. Since Resource Works was established in 2014, the group has gained international recognition for its practical approach to the public challenges of responsible natural resource development and use.
Andrew Weaver notes that the party has moved to the far left since his departure, and today's activists do not serve their own cause when all they do is criticize.
UVic professor Andrew Weaver has levelled an unexpected critique at an ongoing anti-forestry blockade in the woods west of Victoria.
It's a surprise because the BC Green party that Weaver led until 2020 is the primary political advocate of the Fairy Creek protest camps, with both its MLAs consistently flouting the Pacheedaht First Nation that has been asking protesters to leave the contested area, which falls inside Pacheedaht traditional territory.
"If you don't like something, you don't like Fairy Creek, okay I get it. Who wants to cut down old growth? But it's just not quite as simple as that," said Weaver on Victoria's Rumble Room podcast of Sept. 2, 2021. (Link to the episode, from 29:48.)
"So you don't like that, okay fine. What's your solution? Did you know that the Pacheedaht don't have access to a mill that can only harvest timber from old growth?
"Have you proposed solutions to help them retool that mill? No.
"Did you know that you, on the one hand, are shouting here about Indigenous governments and self determination, and yet on the other hand you're telling them what they have to do."
Weaver compared the protesters to an 18th-century English explorer who was one of the earliest Europeans to map the Vancouver Island coast and encounter First Nations.
"Do you not realize and see that you are being more colonial than, say, James Cook when he came and traded metal for furs?"
In the podcast, Weaver noted that the BC Greens have moved to the "far left" since his leadership.
Weaver said it's "just mind boggling how the activist community don't see how damaging they are to their own interests and to the advancement of what they want, when all they do is criticize." He said activists are "very good at telling you what they don't like, but not very good and telling you what they do like."
In addition to his work as a British Columbia MLA representing the riding of Oak Bay – Gordon Head, Weaver was a lead author in the UN Intergovernmental Panel on Climate Change—the group that, with Al Gore, won the 2007 Nobel Peace Prize. He also received a Guggenheim Fellowship in 2008 and the Royal Society of Canada Miroslaw Romanowski Medal and the A.G. Huntsman Award for Excellence in Marine Science in 2011.
STAY INFORMED! Receive our Weekly Recap of thought provoking articles, podcasts, and radio delivered to your inbox for FREE! Sign up here for the HoweStreet.com Weekly Recap.