August 2, 2021 | The Writ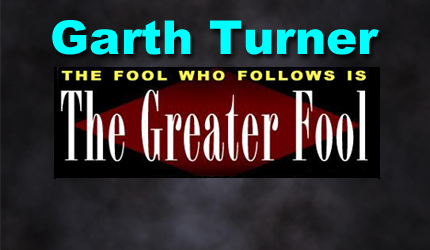 A best-selling Canadian author of 14 books on economic trends, real estate, the financial crisis, personal finance strategies, taxation and politics. Nationally-known speaker and lecturer on macroeconomics, the housing market and investment techniques. He is a licensed Investment Advisor with a fee-based, no-commission Toronto-based practice serving clients across Canada.
As we inch towards that election call (the writ drops this week, I hear) the guys currently running the country will be pointing to this good economic news.
The economy's growing again. A big jump in June after a painful squeeze in May. It's all about the reopening trade.
The US border cracks next Monday. "Thank God," said the doorman at the Toronto hotel I hang at. He's back three days a week now. Inside, the maître d' said opening the restaurant again last weekend after 16 months off was a lifesaver. "My savings are gone," he added, delivering the salmon.
In fact almost 231,000 jobs returned in June. July, August and beyond are expected to be better. The jobless rate is 7.8%, and last year was almost 15%. Three million positions were lost to Covid and 2.7 million have returned.
We're getting vaxed at a helluva clip.  Among the best on the planet now. For those over twelve, 80.3% have one dose and 63.7% have had two. The fully-dosed number compares with 57% in the UK and 50% in the States. Only a few places (Israel, UAE, Malta, Gibraltar) are doing better.
The stock market on Bay Street is above 20,000 and has gained 16% in seven months. Bank profitability is off the charts.
Interest rates are at a low point, dropping debt payments and allowing mortgages to be plentiful at 2% or less. The long-term average is 6%.
Okay, so here's some of the bad financial and economic news. Lots of that, too.
Nine in ten people without a house cannot afford one. Real estate prices have increased 32% in a year amid government inaction and pandemic FOMO. This has led to an explosion in household debt.
Main Street has been whacked. I took a walk yesterday through the underground passageways in DT Toronto where $5 billion in sales was recorded in 2019. Complete carnage. There are, literally, kilometers of empty storefronts. A void.
Public finances have been gutted. Historic deficits. A trillion in federal debt. No plan to balance the books. The certainty of higher taxes. Unbridled and record government spending.
People are dependent on government as never before. Pandemic benefits have helped increase inflation, push home prices higher and hurt small businesses desperate for workers. Some economists argue the Liberal Covid response was 'overkill.'
And now a potential Delta-powered fourth wave has underscored the federal government's hesitation over a vaccine passport, allowing millions of non-vaxed to circulate in society, unimpeded.
So the timing of this election is deliberate. The good news is grabbing headlines. The bad news is systemic. The federal Libs are giving away buckets of cash every week (about $12 billion in new spending announced last week, for example). The right-of-centre O'Toole opposition is scrambling for public mindshare and losing ground even in its core constituency (Alberta). The socialists (Jag's rabble) get more extreme each month; the Greens have a failed leader and are omnivorous; the Bloc makes many of us wish we lived in Quebec; and Mad Max is still mad.
So there are now 7.3 million Millennials in Canada. GenXers (37 to 50) number 7.2 million. Boomers are starting to dwindle, with 5.3 million who are 60 or older. There are 27.1 million people on the voters' list – so it's easy to see how the political future will unfold. It will be those leaders and parties catering to the wants, needs and immediate desires of the bulk of the population who have the best shot at forming government.
The economic priorities of the young: houses, jobs, family support.
The economic priorities of the old: taxes and stability. And did I mention taxes?
The kids want progressive. The oldies want conservative. And since we no longer have Progressive Conservatives, the nation will polarize. Politics is mathematics, and given the numbers today you are looking at a Prime Minister Trudeau until 2024, when the Liberal leadership convention will choose… guess who?
Oh boy.
STAY INFORMED! Receive our Weekly Recap of thought provoking articles, podcasts, and radio delivered to your inbox for FREE! Sign up here for the HoweStreet.com Weekly Recap.