August 3, 2021 | The writ, Part deux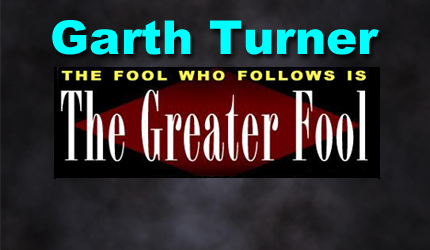 A best-selling Canadian author of 14 books on economic trends, real estate, the financial crisis, personal finance strategies, taxation and politics. Nationally-known speaker and lecturer on macroeconomics, the housing market and investment techniques. He is a licensed Investment Advisor with a fee-based, no-commission Toronto-based practice serving clients across Canada.
Full disclosure before we proceed
In the summer of 1988 some guy knocked on our farmhouse door, working an old list of people who were maybe Conservatives. "I'm running to be the PC candidate for MP in this new riding," he told Dorothy. "Can I count on your support?"
Instead, she told me. A new riding, I said? And no incumbent to beat. Maybe I'll take a fling at this.
So, 28 days later I stood in a big, hot hockey arena in front of five thousand people who had come out to vote for four candidates, three of them party loyalists or office-holders (including the guy who knocked), and me.  I was the renegade journalist, rabblerousing columnist and outsider. I won. Off to Parliament.
By1993 Mulroney had quit. Kim Campbell was the first female prime minister. After running to be leader (I did not finish last – yay!) I was in her federal Cabinet and a member of the Privy Council. She called an election. Half the Progressive Conservative party support bled off to Preston Manning's Reform and the Tories went from a majority to two seats. Mine was not one of them. Nationally, I came third. No cigar. Liberals everywhere.
Twelve years passed. I wrote books, did TV, toured the country giving financial talks, bought and sold properties, owned restaurants, publishing companies, stores and a television production company. Then I lost my mind and did it again. I called Stephen Harper.
Another bitter nomination fight in another riding, and another win ensued. The PCs were gone. Now it was just Conservative, and Harper was moving right. Along the way I'd picked up dangerous populist tendencies, was blogging routinely and believed in grassroot politics. Under Mulroney I'd been a team player, subscribing to deficit reduction and helping Mike Wilson design the GST to accomplish that. However we both knew it would kill us. And it did.
Under Harper I was far more independent, polling constituents on major issues, interviewing opposition members on my YouTube channel to understand their views and fighting my own party on things like 40-year/zero-down mortgages, plus abortion and gay rights. Harper hated me for it. I was punted from caucus. But my TFSA idea was accepted.
After languishing as an independent MP I accepted a job with the Liberals, mostly to work on environmental issues. The leader made me a special advisor and I helped draft a plan that would lower income taxes and replace them with a 'green shift' levy to address climate change. That was 14 years ago and the world was not yet burning. I wrote another book about real estate issues, and called it "Greater Fool," while starting a little blog of the same name. The credit crisis hit. In the 2008 election the Conservatives targeted me and, as anticipated, I was creamed.
Like I said, disclosure. I have been a Progressive Conservative, a Conservative, and independent and a Liberal. To me, ethics, morality, expediency and principals are greater than party. Labels don't matter. Leaders are not omnipotent nor omniscient. Elected people should answer to their electors, not a political organization. By stripping MPs of independent thought and action we've helped build an impenetrable wall of cynicism, suspicion and hostility between voters and those asking for their ballots. Trust has been shattered so now folks just shrug and aimlessly support the guy who'll give them the most.
More disclosure: I was proud to stand on the floor of the House of Commons, be a Member of Parliament and work in those stone fortresses on the Hill. I respect and love my country, and was honoured to represent its people. Let's hope those about to enter the fray do so for the greater good.
And now, what say you? 
STAY INFORMED! Receive our Weekly Recap of thought provoking articles, podcasts, and radio delivered to your inbox for FREE! Sign up here for the HoweStreet.com Weekly Recap.