August 6, 2021 | Summer Numb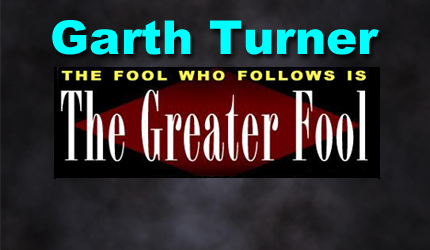 A best-selling Canadian author of 14 books on economic trends, real estate, the financial crisis, personal finance strategies, taxation and politics. Nationally-known speaker and lecturer on macroeconomics, the housing market and investment techniques. He is a licensed Investment Advisor with a fee-based, no-commission Toronto-based practice serving clients across Canada.
The house lust cooled in July. So was that a seasonal thing? Was it the fading of pandemic angst and aggressive nesting? Or has this insane, historic market started to roll over?
Knowing the answers would be helpful. If selling, this could be the moment of maximum profit, allowing you to buy back into a declining environment. If buying, maybe this is a giant 'wait' signal. Or maybe the Delta Third Wave will crash us back into quarantines, re-igniting WFH and pushing values higher. In the meantime certainties are (a) a federal vote soon and (b) an ugly budget in the Spring.
What an awful moment to be a homeless, house-horny Millennial wanting to have a couple of kids, settle down, buy a Dodge Grand Caravan, learn about term insurance and furnace filters and start Googling 'laser tattoo removal'. Sigh. Adulting. Sucks.
And, wow, look at this little calculation National Bank just did on what it takes to buy a property for a million in Toronto – if you can find anything at that price without bugs.
Indeed. To purchase now requires a household income of about $200,000, a savings rate of 10%, then 26 and a half years of frugality to acquire a downpayment. Or the Bank of Mom. So, clearly this is an unsustainable situation when a couple making that amount is in the 98th percentile of income in Canada.
Back to July. In Toronto 9,390 properties changed hands, a 40% drop from March (15,652 sales) which this pathetic blog told you some months ago was Peak House. The average price of just over a million stalled from June and has dropped a few thousand from the record in May. This is significant because mortgages have stayed cheap and listings have diminished.
The realtors put on a brave face. "The annual rate of price growth has moderated since the early spring, but has remained in the double digits. This means that many households are still competing very hard to reach a deal on a home. This strong upward pressure on home prices will be sustained in the absence of more supply, especially as we see a resurgence in population growth moving into 2022." Well, we'll see.
Vancouver, too. Sales are down year/year and month/month. The real estate board there wants you to think it's because this is, well, summer. "Moderation was the name of the game in July. Home sales and listings fell in line with typical seasonal patterns as summer got going in earnest in July. On top of moderating market activity, price growth has leveled off in most areas and home types."
Listings have crashed there, too. Down over 18% from last July and off more than 9% from June.
But it's not just YVR and the GTA that are unattainable now. Its everywhere. To acquire the average house across Canada ($679,000) the bankers say households need to squirrel away 10% of the average income for the better part of 6 years. One year ago the time required was 'just' 4.75 years.
"True," says the bank, "the latest reports on housing market activity hint that we may be turning a point: Home sales have slowed, and prices appear to be decelerating in certain markets. In addition, mortgage interest rates have edged down in recent weeks. Nonetheless, resale market indicators such as the active-listings-to sales ratio still indicate a market favorable to home price appreciation. As a result, we don't expect affordability to improve in H2 2021."
So let's review.
Only 2% of the entire population can reasonably expect to buy in Toronto or the Lower Mainland. Mortgage rates are highly unlikely to drop more. The opposite, probably. Household debt has exploded higher in the past year (about $18 billion a month) with mortgage borrowing up more than 8%, to $1.7 trillion. A decade ago home loans equaled about 60% of the economy. Now we're on our way to 90%. The stress test just got tougher. Taxes are going to increase. Houses price increases have outstripped income growth by a factor of 15.
Conclusion: this is not seasonality. It's delusion. Covid isn't coming back in the same way to cause more urban flight, FOMO and panic buying. No more lockdowns – they'd be political suicide. 2020 was a fluke. An aberration. A one-off not to be mistaken for a trend. It feels more like we've hit the wall.
The rest should be easy to figure out.
STAY INFORMED! Receive our Weekly Recap of thought provoking articles, podcasts, and radio delivered to your inbox for FREE! Sign up here for the HoweStreet.com Weekly Recap.