July 6, 2021 | Torrid No More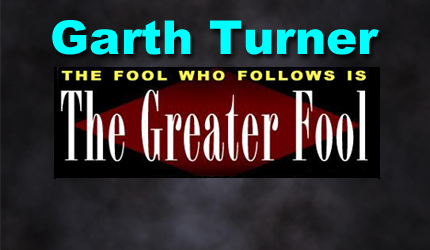 A best-selling Canadian author of 14 books on economic trends, real estate, the financial crisis, personal finance strategies, taxation and politics. Nationally-known speaker and lecturer on macroeconomics, the housing market and investment techniques. He is a licensed Investment Advisor with a fee-based, no-commission Toronto-based practice serving clients across Canada.
Weeks ago a certain pathetic yet fully-inoculated blog told you the real estate mayhem would subside. FOMO would ease. People would get diverted back to other things, like travel, shopping, going to work and finding their pants.
Lo, it happened. It now looks a lot as if March of 2021 – exactly twelve months after that slimy little pathogen slithered and snorfled its way into our lives – was peak house. That's when we saw the bloodiest bidding wars, the most desperate blind auctions and the greatest number of misguided moisters scampering off to Bunnypatch, taking their tats, manbuns, weird food habits and city prices with them.
Now the June stats confirm it. In Vancouver, for example, sales tumbled 12% from May levels whilst prices – for the first time since this madness began – stalled out. A detached was $1.8 million in May and didn't budge in June, even as the number of listings fell 18%.
"We're now seeing a market that's beginning to normalize from the torrid pace in the spring," says the head wizard realtor. "This is making multiple offers less common, allowing subjects to be seen on offers more frequently again, and is making new price records less likely."
And, hey, gander at the GTA. The benchmark price… (wait for it)… (gasp)… fell in June. Okay it was a decline of only $10,500, but that came after months when the number surged relentlessly to peak at $1.1 million. And sales are 26% lower than they were in March. Concedes the real estate board: "The record pace of sales has run its course as pent-up demand has increasingly been satisfied."
And why not? As we told you the other day, houses have not been this unaffordable for almost four decades, despite mortgages still being written at 1.8%. Across Canada prices have romped 32% during the pandemic, and average wages have stagnated. To compensate, people have been borrowing massively taking loan obligations to a new crescendo. How these folks think they'll manage when rates are doubled by renewal time is an open guess. Too much hopium.
Meanwhile, WFH is dying and gasping like a beached carp. NYC is basically open at pre-pandemic levels by the end of this month. The Toronto financial core will not be far behind. Sure, some companies will ditch costly real estate and go remote, but odds are most of the 275,000 people who streamed into the 416 core daily to populate the towers will be back there again by October.
So, when 90% of citizens without property can't afford to buy and Covid's on the way out of our lives ending 15 months of weirdness, there's only one conclusion. What just happened was not the new normal. It was an aberration. And prices will actually come down in many areas over the next year as life resumes while inflation and rates start to swell. Remember what we told you about recency bias? Bingo.
But wait. Who's that dark figure on the ridge?
It's Romy Bowers, the new boss at CMHC after rebel Evan Siddall proved to be too principled to survive in T2's Ottawa. You may recall that last summer the housing agency which then insured half the country's mortgages decided to tighten up the regs for borrowers. At the time Siddall said, "We felt these changes would protect homebuyers, reduce government and taxpayer risk and support the stability of housing markets while curtailing excessive demand and unsustainable price growth."
Hmm. Protect people? Lower taxpayer risk? Stabilize a runaway market? Moderate prices? What was this man thinking?
As a result of increasing credit scores and dropping the amount people could effectively borrow, CMHC lost a lot of market share to private competitors who decided risk is good and taxpayers don't matter. So now Romy's done a volte-face. The minimum credit score drops for both a borrower and a guarantor. And debt service ratios go up, up, allowing bigger loans.
Why? "We are taking this action because our July 2020 underwriting changes were not as effective as we had anticipated and we incurred the cost of a decline in our market share," says the agency. If you had any illusions a government body is more ethical and publicly-minded than a grimy for-profit financial institution, abandon them immediately.
Will the reversal and easy-loan policy at CMHC heat up a cooling market?
Probably not. Outfits like Sagen (formerly Genworth) now dominate the biz as mortgage brokers and lenders already send them the lion's share of new loans. If you really want to diddle your future with a honking big loan and use 20x leverage to buy an inflated asset at an all-time high, nobody's stopping you.
But the trip back down will sure be interesting.
STAY INFORMED! Receive our Weekly Recap of thought provoking articles, podcasts, and radio delivered to your inbox for FREE! Sign up here for the HoweStreet.com Weekly Recap.