July 14, 2021 | Hard choices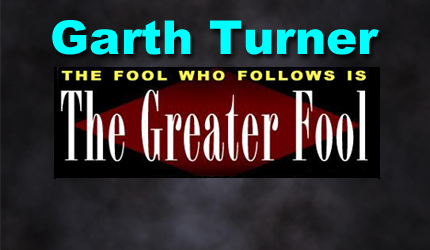 A best-selling Canadian author of 14 books on economic trends, real estate, the financial crisis, personal finance strategies, taxation and politics. Nationally-known speaker and lecturer on macroeconomics, the housing market and investment techniques. He is a licensed Investment Advisor with a fee-based, no-commission Toronto-based practice serving clients across Canada.
Our shiny new GG (qui ne peut pas parler français) gets her wings on July 26th. About a month later Justin Trudeau and wife will stroll across to Mary Simon's digs and ask her to dissolve Parliament. A little over 36 days following that media event we'll have an election. The third Monday in September seems a safe bet.
By then victory over Covid will have been declared. The vast majority of the herd dosed. The economy largely reopened. Malls and airlines busy. Downtowns alive again. People remembering which side of their pants the zipper is on. Pandemic puppies (and their pet parents) dealing with separation anxiety.
So a new survey (by Ontario realtors, but still with some creds) reports 70% of respondents think addressing the "housing crisis" should be a top priority of government. In fact, the same poll discovered a shocking 46% of people in that province are considering moving out of the province just because real estate is perceived as being cheaper elsewhere. (Man, are they in for a surprise…)
The point is that nothing – not the huge smelly deficit, not the handling of Covid, not Indigenous angst, not even the environment (now delivering fire, heat & drought) – is as big an issue to the largest voting cohort as a house. Look at the numbers. Shocking. Among those people who don't have real estate, 65% want some. Between the ages of 18 and 29, that number soars to 80%. (More than half – 56% – crave a detached house, by the way.) We have thoroughly, utterly and deeply indoctrinated our kids with our twisted one-asset strategy. And this is the result.
So it explains the fact that once-shunned regional cities from Halifax to Guelph to Kamloops have seen massive price jumps and strange new clots of people in town with manbuns and electric scooters. And there will be significant political implications.
What will the federal pols promise, if elected?
Will Ottawa follow the lead of BC, for example, where layers of new taxes have been the primary tool to try and wrestle down prices (and clearly failed)? Will we end up getting 40-year amortizations again, as the O'Toole Conservatives have suggested (which started this whole real estate nuttiness a dozen years ago). Will the NDP once again promise spending gazillions in tax money for 'affordable housing' that never gets constructed (and does nothing to help the middle class)? Or will the Libs just keep through money around to increase demand (shared equity mortgage, tax credits, RRSP homebuyer plan, free retrofit bucks)?
In other words, will anyone suggest higher insured down payments, shifting mortgage risk from taxpayers to lenders, phasing out the PR tax exemption, giving tenants a break to level the playing field or using vast federal land holdings for the building of lifelease housing? Nah, of course not. Politicians are always increasing demand, not tempering it, while never encouraging supply and perpetuating the myth that owners are holier than renters.
The next six or a dozen months will be watershed ones for real estate, public policy, markets and the workplace. Looks like my own Toronto corporate colleagues will be trekking back into the big tower during the first few days of October. This week RBC's top dog said the bank will try a hybrid approach, but what that means has yet to be spelled out. Unlikely are two outcomes: (a) everybody has to return to a 2019-style work week, or (b) anybody (other than IT guys and commissioned sales people) will be allowed to stay 100% remote. For most employers 'hybrid' means you go back to the workplace – just not every day. So if you're employed in the Big Smoke, for example, and moved to, oh, Woodstock or Tillsonburg, there will be two or three days a week involving four or six long trips on the Death Highway known as 401. Try that in late January.
So the predictions hold. The election will contain ridiculous, impractical housing policies. The Libs will win (unless the polls lie) and succeed to increasing real estate demand. Meanwhile central bank stimulus will end (like it started to on Wednesday) with bond yields and mortgage rates creeping higher. Suburban, hick city and rural prices will be under pressure. In contrast, urban units will flourish. Look at Vancouver, where a new condo thing at 2 Burrard sold out 50% of 239 units in 48 hours. "Downtown demand is about to surge," say the developers.
I'm told that tomorrow CREA will crow about a 25.9% year/year jump in average house prices in June. Mortgage debt, like public spending, is off the charts. And all the kids want is a house.
Democracy may be about to fail us. Again.
STAY INFORMED! Receive our Weekly Recap of thought provoking articles, podcasts, and radio delivered to your inbox for FREE! Sign up here for the HoweStreet.com Weekly Recap.