July 3, 2021 | Digging for the Future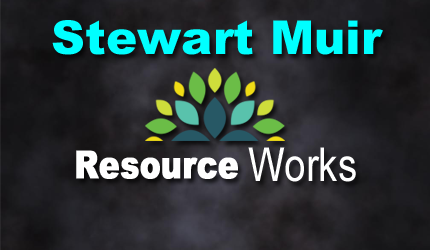 Stewart Muir is founder and executive director of the Resource Works Society, a Vancouver-based group open to participation by British Columbians from all walks of life who are concerned about their future economic opportunities. He is an author, journalist and historian with experience on three continents including a financial editor of The Vancouver Sun responsible for mining and markets coverage. Since Resource Works was established in 2014, the group has gained international recognition for its practical approach to the public challenges of responsible natural resource development and use.
The world is electrifying. And it's looking to BC to supply the metals and minerals it needs.
With all the focus on well-funded protesters seeking noisily to block, and then end, logging of old-growth trees in BC, another BC natural-resource sector has been quietly getting on with its productive work and its contribution to our economy.
That's the mining industry, which has seven new mining projects underway (new mines or extensions of current ones) in various stages of the regulatory process in BC, en route to final investment decisions.
The Mining Association of BC (MABC) estimates these projects could deliver more than $4 billion in investment, 2,000 construction jobs, and more than 4,000 operating jobs with an economic impact approaching $8 billion.
For example, MABC says Artemis Gold's proposed Blackwater Mine, near Vanderhoof, could boost the economy of the central Interior, a region coping with a shrinking timber harvest and mill closures.
"If approved, this project would directly support 825 people jobs during construction and 457 new operating jobs. Importantly, the Lhoosk'uz Dene and Ulkatcho Indigenous Nations have already signed participation and resource revenue sharing agreements with Artemis."
And mineral explorers are working busily all over the Golden Triangle region in northwest BC, looking for (and finding) gold, copper, and silver.
Copper, for one, is coming in for special interest as a commodity, as the world will demand more and more of it for the transition to electric vehicles. The average fully electric car will need more than 80kg of copper, compared with 20kg in a typical gasoline-powered car.
The transition to EVs and other battery systems also will need "critical minerals and metals" such as cobalt, graphite, lithium and nickel, all of which are on a list of 31 such commodities that Canada can provide.
BC is Canada's largest producer of copper, second largest producer of silver, and the only producer of molybdenum.
Earlier this year, Canada and the U.S. agreed on an action plan on critical minerals to manage the supply of such minerals for communications technology, aerospace and defence, and clean technology.
All in all, a BC mining outlook from PWC Canada sees "an exciting future for BC miners."
"With miners having successfully navigated a difficult period in 2020, we see signs of optimism for the rest of 2021."
And exports of BC metals, minerals and mining products are already up more than 40% from a year ago.
As of now, the mining industry in BC supports more than 35,000 jobs. And MABC says the sector also supports over 3,700 small, medium, and Indigenous-affiliated businesses in every corner of the province, through an annual spend of nearly $3 billion on goods and services.
It adds: "Our members' products have among the lowest carbon footprints globally and are helping the world transition to a cleaner, low-carbon future; safely, responsibly, and sustainably."
That's a strong point, as the growing world demand for mining products is increasingly being accompanied by expectations (and firm demands) for "cleaner" mining and mining products. Commodity buyers and not just investors are now considering environmental, social, and governance (ESG) criteria.
On all this, Michael Goehring, CEO of MABC, says: "This puts our industry and B.C.'s economic potential in an enviable position. We already have home advantage.
"Owing to abundant, clean hydropower and advanced mining and refining methods, B.C. has some of the lowest greenhouse-gas emitting mines and smelters in the world. We also meet some of the highest regulatory standards in the world for environmental assessment, operational permitting, compliance and enforcement, and post-closure monitoring and reclamation."
But not all is rosy. The BC Mining Jobs Task Force in 2019 noted that nine BC mines are expected to reach the end of their productive life and close by 2040.
And this year, the industry knocked the BC government for holdups in permitting mines and under-staffing in regulatory departments.
The mining sector also targets the carbon tax, "Specifically, adjusting BC's carbon tax so mines and smelters here are provided the same support as those in other Canadian provinces and territories."
Says Goehring: "While BC is a leader in climate action, all our competitors either have no carbon tax or protect their mining sectors from the impacts of carbon pricing. This adversely impacts our ability to compete and succeed globally, hurting workers and mining communities."
Still, in its Innovation Roadmap, the sector looks ahead: "The ideal future mine will be more digitally connected, enabling broad use of automation and autonomy, robotics, big data analytics and artificial intelligence. It will also be electrified and have a smaller environmental footprint. Many of our mines already have some of these attributes.
"These features bring benefits to governments, workers and operators, contributing to a safer, healthier and more efficient operation that will open doors for developments that were previously technically and/or economically impractical."
And critical to that future will be partnerships with First Nations.
Mining is the largest private-sector employer of Indigenous Canadians, employing over two-thirds of all Indigenous people employed in natural-resource extraction in BC.
MABC adds that BC mine operators "are also committed to respectful and strong relationships with Indigenous and non-Indigenous communities, consistent with the principles of UNDRIP."
The BC government is about to hold negotiations with the Tahltan First Nation on two northwest mining projects, with BC's DRIPA/UNDRIP legislation in mind.
2021 has shown the importance of Indigenous inclusion. And with traditional automakers joining the EV train, the world's appetite for electric products and the metals they need will only grow. So as BC mining digs for the future, it does what it does best: quietly building a better BC.
STAY INFORMED! Receive our Weekly Recap of thought provoking articles, podcasts, and radio delivered to your inbox for FREE! Sign up here for the HoweStreet.com Weekly Recap.