June 22, 2021 | The 'N' word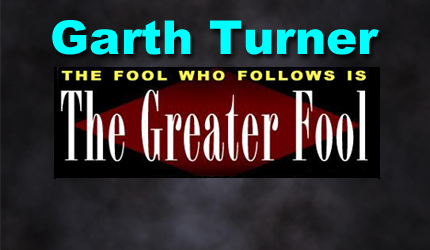 A best-selling Canadian author of 14 books on economic trends, real estate, the financial crisis, personal finance strategies, taxation and politics. Nationally-known speaker and lecturer on macroeconomics, the housing market and investment techniques. He is a licensed Investment Advisor with a fee-based, no-commission Toronto-based practice serving clients across Canada.
Expect change in the real estate market over the coming months. More sellers. Fewer buyers. Sales volumes declining. Less obsession with housing as the economy opens and people travel, recreate, shop and do all that stuff which was forbidden for more than a year.
At the same time offices and workplaces will reopening. Not a gush, but a steady stream. Not everybody will be called back, but enough to raise serious questions about the viability of living in Tillsonburg, Hope or Tatamagouche. Suburban and hick-city valuations will flatline, if not decline. Urban prices, especially for condos, will stay robust.
Bidding wars will calm. Buyers will accept any offer. Blind auctions will disappear in many markets. Any doubt about the sifting sentiment should be quashed by an article just published by Re/Max, probably the pumpiest of the house-humping real estate outfits in the land. "There are signs that the spike in prices has peaked," it says, which means FOMO is a risk. In fact Re/Max has just used the 'N' word. Yes (shudder), "negative."
If people are diving into the real estate market now and pay way over the asking price, it is more than likely that they will not experience the same level of growth. As a result, many new homeowners will be stuck with negative equity on their properties for many years to come.
To punctuate that thought the company actually quotes BMO econoguy Robert Kavic, saying, "It's not hard to see a scenario where froth comes out and the last buyers in (especially in a blind-bid scenario) are faced with years of negative equity."
Note to Kids: Negative equity occurs when the value of your house falls below the principal amount you owe on a mortgage. In a world where 20x leverage is common and people buy with just 5% down, even a modest market reversal (of, say, 10%) can make this happen. So long as that persists, the property is unsaleable without a cash infusion from the owner on the day of closing.
For example, a $685,000 condo purchased with 5% down would have financing of $651,000 (after paying closing costs with cash). Adding in the CMHC insurance would boost the debt to $670,000. If the market fell 10% the unit would be worth $616,500. After selling it and paying commission of $31,000 the owner would be left with about $585,500, yet owe up to $670,000. Therefore the poor seller would have to write a cheque for up to $84,500 to close a sale. Or just live there and carry a debt for more than the place is worth (paying a premium to someone who leases an identical unit) and hope for the best.
Now imagine a 15% decline. Or the 32% plop that happened at the end of the last crazy spike in Canada (when the market took 17 years to recover).
Seriously. This is where history matters. And negative equity could easily return. (Reread yesterday's post.)
Oh, wait. Here's some extra news about urban real estate ownership.
Turns out the pandemic's been especially gnarly for condos – which may become apparent soon to unsuspecting owners. Condo (or strata) fees are a big deal. They cover common spaces, utilities, insurance, maintenance and usually water, plus security, cleaning and more. The normal charge is 60 to 75 cents a foot, but can range up to a dollar (and often rise as a building ages). So a modest 600-foot box would cost about $400 a month in fees (plus financing, property taxes and other utilities).
The fees are set by the condo board, comprised of elected owners and perhaps the management company. Each condo corp is audited and required to maintain a sizeable reserve fund to cover preventative maintenance and special items. Monthly fees can be increased by the board pretty much at will, and condos can't engage in deficit financing (unlike our leaders). So when costs rise, they must be covered.
Enter Covid.
The slimy little pathogen has been expensive. PPE for staff members. Pandemic supplies and sanitizer. Enhanced cleaning of common spaces. More security services. And, above all, water. With so many people WFH, the consumption of H2O has turned epic. Imagine a condo complex with several hundred units in it, full of people working in their jammies all day, using the loo and bathing the pandemic puppy.
As chartered accountant and condo consultant Stephen Chesney has pointed out, water consumption has shot up by as much as 40%. "In a typical high-rise building, the water expenses can be between $100,000 and $200,000 per year," he says. And there's nobody to pay, other than unit owners.
Unfortunately, many boards will now have to increase monthly condo fees by a significant amount or even pass a special assessment onto the owners to cover the deficits. At a time like the one we find ourselves in now, this will not be an easy task, nor will it be well received by the owners.
So, prepare for the hike. Or, you can rent. Let the poor schmuck who bought the unit worry about the monthly. Pee hourly. Revenge.
STAY INFORMED! Receive our Weekly Recap of thought provoking articles, podcasts, and radio delivered to your inbox for FREE! Sign up here for the HoweStreet.com Weekly Recap.