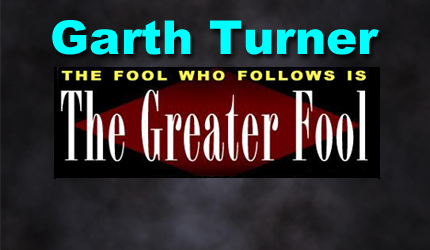 A best-selling Canadian author of 14 books on economic trends, real estate, the financial crisis, personal finance strategies, taxation and politics. Nationally-known speaker and lecturer on macroeconomics, the housing market and investment techniques. He is a licensed Investment Advisor with a fee-based, no-commission Toronto-based practice serving clients across Canada.
A boom truck showed up in Kingston on Friday and hoisted away the statue of Canada's first PM, Sir John.. Then workers chiseled off the commemorative plaque. So the city where the founding Father of Confederation lived, died and is buried doesn't want him anymore. The statue's gone into hiding. It might emerge later at the Cataraqui Cemetery, where the old guy's bones lie. Or maybe not.
Kingston's city council caved in to cancel culture. So did the local leaders in Victoria. And Penticton. And Charlottetown, birthplace of the nation. As mentioned here recently, the Toronto cops did nothing when the statue of 19th Century educator Egerton Ryerson (who brought free schooling to Canada) was felled and beheaded. His bronze noggin ended up atop a pike on native land. Stunning. Ryerson University, by the way, also did ziltch, even when its property and buildings were vandalized. It will probably change its name, too. More cancelling.
In fact #cancelCanadaDay is a big social media thing. The radical Indigenous group Idle No More is gaining traction with its move to trash, disrupt and discredit celebrations of the country's birthday next week. Days ago Toronto announced it will mark July 1st with a virtual event. The protest group immediately said it will try to prevent that. Federal Tory leader Erin O'Toole gained some rare media attention by speaking out against the movement.
Meanwhile in the US, Joe Biden last week created a new national holiday, Juneteenth, to mark the end of slavery. It's interesting that George Washington, the first president, owned slaves. In fact slaves helped build the White House in every stage of its construction starting in 1792. After the British (Canadians, too) torched the place during the War of 1812, slaves were involved in its reconstruction.
Enslaved blacks were owned by and worked for at least 12 US presidents (including Thomas Jefferson, Andrew Jackson and Ulysses S. Grant). At the White House slaves served as chefs, butlers, maids, valets and stable hands.
It's a fair assumption that the forced importation then slavery of millions of people for over a century in America – its original sin – was akin (or maybe worse) than the attendance of 150,000 native kids in Canada at schools, some residential and some day institutions. We can't judge. We weren't there. It was all reprehensible. It was wrong. We know better now, and have a different moral code.
But it's interesting nobody is attacking the White House, tearing down statues of Washington and Jefferson or actively trying to erase the 4th of July. Yes, cancel culture is alive and kicking in the States, too. (Trump fought the renaming of military bases after Confederate heroes, for example.) Society in America is in the grips of dealing with its own soiled past. But Juneteenth seems to be a turning point. And on the 4th we'll likely see a spectacular display of post-pandemic patriotism.
In Ottawa there will be some Zoom thing. No Parliament Hill crowd, no F18s screaming overhead, no big concert or fireworks above the river. This week a couple of federal cabinet ministers (Carolyn Bennett and Marc Miller) said they had 'mixed feelings' about Canada Day. Bennett added that she refuses to wear red on July 1st, and will don an orange shirt instead, to stand with the Indigenous people. Interesting words from national leaders. When those at the top refuse to salute, what are the troops to think?
Well, here's a small story for you. Against all reason I decided to host a Canada Day event outside the wee bank next week. A free concert. My personal gift. (East Coast music royalty Heather Rankin and her band instantly agreed.) Within five days my naiveté was on full display. The staging company demanded a 100% premium because, "the pandemic has decimated the industry." The municipality refused to close the street outside for two hours without a $2 million insurance policy, a building permit, a third-party traffic plan approved by engineering and the hiring of a contractor-road safety company to staff the area. Plus council approval. And a provincially-sanctioned Covid protocol.
To everyone, Canada Day seemed irrelevant. Here was a chance for people to profit, or flex their Lilliputian powers. And thus, it ain't happening.
Oh, the big Peace Tower flag will still be erected. The sky will still light up. And my fire will not be extinguished.
STAY INFORMED! Receive our Weekly Recap of thought provoking articles, podcasts, and radio delivered to your inbox for FREE! Sign up here for the HoweStreet.com Weekly Recap.