June 1, 2021 | Are You Ready To Give Up Your Dollars for 'World Money'?!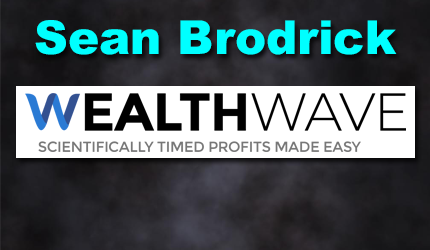 Sean is the natural resource analyst for Weiss Ratings. You can read his thoughts on gold, oil, cannabis, uranium and other natural resources at Wealth-Wave.com
Towards the end of World War II, the economic leaders of 44 nations met in the little town of Bretton Woods, New Hampshire.
The purpose? To set the monetary policy for the postwar world.
Today, some powerful people around the world — including chair of the International Monetary Fund (IMF) Kristalina Georgieva — are calling for another Bretton Woods.
You might call it Bretton Woods 2.0.
"Our founders did it," says Georgieva. "It is now our turn. This is our moment!"
Our moment for what?
One thing's for sure:
It won't be good for the U.S. dollar.
It won't be good for the United States of America.
And it won't be good for you and me.
Introducing the "OPEC" of Currency
Like the handful of Arab countries that formed Organization of the Petroleum Exporting Countries (OPEC) to control the supply and price of oil around the world …
… the likely outcome will be a "currency cartel" that will control the supply and price of money around the world.
It will decide who gets how much money, how much they think you "need" … and how much they think is "fair."
The economic geniuses at "Bretton Woods 2.0" could even decide to create a global currency.
Turn in Your Dollars for a "Bancor"
Don't laugh. It almost happened at the first Bretton Woods in 1944.
John Maynard Keynes proposed the creation of a new currency called "The Bancor" that the whole world could use.
Fortunately, wiser heads prevailed.
But it's been a long time since we've seen "wiser heads" of any kind in the international economic community.
"America will never go along with these ideas!" you might say.
Don't be too sure.
My guess is nearly all of President Biden's advisers will think it's the smart move.
But it's not.
It's the worst thing we could do.
Because it will cause a massive devaluation of the dollar.
How much would your dollar be worth at this point?
It would be worth as much as Georgieva says it's worth!
If she wants it to be worth 97 cents, it'll be worth 97 cents. If she wants it to be worth 2 cents, it'll be worth 2 cents.
Georgieva and the financial geniuses at the IMF would decide how much your dollar needs to be worth to achieve their dreams of "equality" among all nations on earth.
Devaluation of the currency — like deliberately creating inflation — is how nations throughout history have managed to wriggle out of debts they couldn't pay.
To put it bluntly, based on what I'm seeing, we are in the early stages of a carefully planned global currency devaluation.
And from this point forward, bad things will start to happen very quickly.
Because even though we face a living nightmare that will leave millions of Americans desperate, poor and hungry …
There will also be opportunities for people — like you and me — who understand what's happening to make money every step of the way.
All the best,
Sean
STAY INFORMED! Receive our Weekly Recap of thought provoking articles, podcasts, and radio delivered to your inbox for FREE! Sign up here for the HoweStreet.com Weekly Recap.