April 28, 2022 | Crisis is Shutting Down – Capital Flows Begin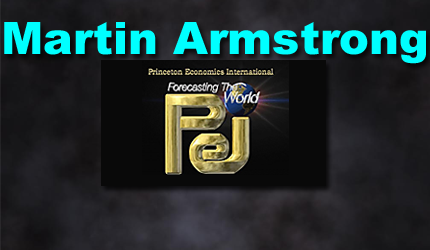 Martin Arthur Armstrong is the former chairman of Princeton Economics International Ltd. He is best known for his economic predictions based on the Economic Confidence Model, which he developed.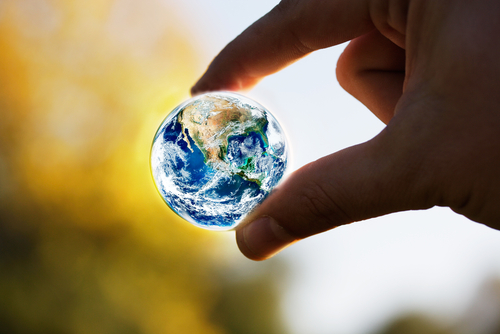 QUESTION #1: Now that Canadian banks have proven themselves completely compromised by Trudeau and his bootlickers, is there a "safer" haven for $CAD? US$ accounts held by Canadian banks are available but are they really any better?
D
QUESTION #2: Dear Mr. Armstrong, Thanks to your Blog I learned a long time ago that Europeans should get their money out of Europe while they still can (into USA). I did that, but now the Wells Fargo bank asked me to close the account. Apparently because since Biden's new government came to power a new Federal law requires now all banks (including in Florida) to get proof of a residence in the USA. I can not even enter the USA anymore because I'm not vaccinated. Could you please help? What can we do now? Thank you.
FV
ANSWER: I believe a European/Non-American can open an investment account such as a money market in the United States. I know that Merrill's money market is done through a specific group at Merrill that only works with international clients. They then report back to your home country where you have an account. The hunt for money is really global now.
The US is already starting to cooperate with Europe given the capital flows to the US in the wake of the stupidity over Ukraine. As long as the West continues to fill the pockets of Zelensky, who is now believed to have $850 million stashed offshore, then there is no resolution. Zelensky has no incentive to negotiate an end to this as long as arms and money pour into Ukraine. Let Donbas go with Crimea, which is Russian anyhow, and stop pushing for World War III. The West simply wants war with Russia, or they would not be sending arms to Ukraine and pushing Zelensky to settle.
For now, the capital flows are pointing to the dollar as the safe haven given the prospects of war in Europe. This trend appears to be in motion into 2024. Thereafter, we have the risk of a global war on a grand scale.
STAY INFORMED! Receive our Weekly Recap of thought provoking articles, podcasts, and radio delivered to your inbox for FREE! Sign up here for the HoweStreet.com Weekly Recap.