February 18, 2022 | An Invasion by Russia into Ukraine Could Rattle Stock Markets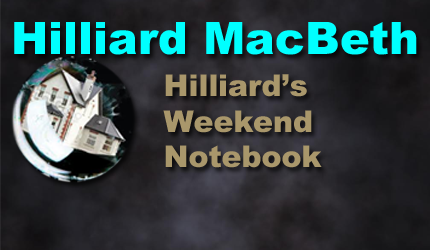 Author of "When the Bubble Bursts: Surviving the Canadian Real Estate Crash"
The potential military conflict between Russia and Ukraine continues to escalate.
Military conflicts usually cause markets to get more volatile for a time.
But would an invasion of Ukraine by Russia precipitate a market crash?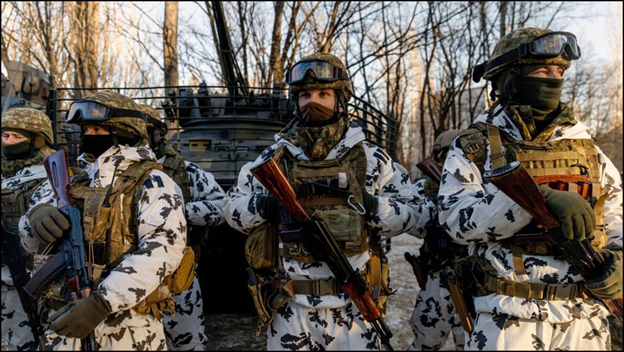 Members of Ukrainian forces in an urban combat training exercise on Friday February 11, 2022. Source: Bloomberg Finance LP
With more than 100,000 troops on the border with Ukraine, Russia's saber-rattling is creating a lot of worry among U.S., German, and other developed countries. Although Russia annexed the region known as Crimea in 2014, the invasion of a sovereign country would be considered a more hostile event than the Crimean takeover.
There are many examples in history of armed conflict and market reactions.
When the U.S. attacked Iraq in 1991 it was in response to Saddam Hussein's incursion into Kuwait. And when the Iraqi army retreated from Kuwait, the U.S. President H.W. Bush did not pursue the fight with Iraqi forces past the Iraqi border. The stock market did not drop more than 17 percent and recovered within 7 months.
I was driving to work when the terrorist-guided planes hit the World Trade Centre on September 11, 2001. The markets sold off about 5 percent that day, and then closed for a week. After the markets re-opened the sell-off continued for a few more days, going down a total of 12 percent. But markets recovered to the level held in early September in just one month.
The most serious attack was Pearl Harbor in 1941 during WWII. This was a surprise to everyone, including the U.S. The selloff in U.S. markets was less than 20 percent and in about 10 months the S&P 500 had regained its prior level.
How would an invasion by Russia into Ukraine affect stock markets?
Ukraine is not a member of NATO so an attack would not impact Americans. But there is one complication. After the Soviet Union dissolved in 1991, Ukraine had an arsenal of nuclear weapons, the third largest in the world. President Bill Clinton convinced Ukraine to give up those weapons in return for assurances of assistance against aggression.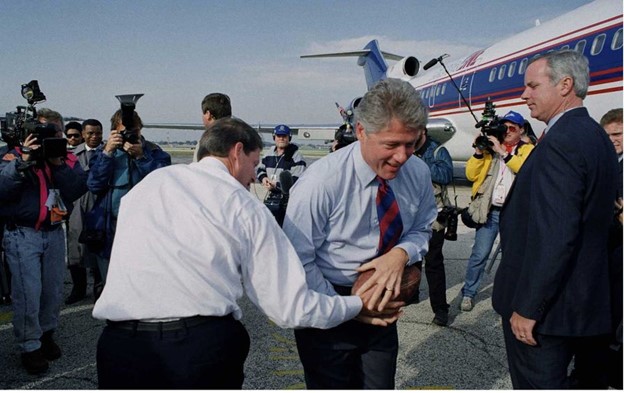 Bill Clinton and Al Gore in 1992. Source: Stephan Savoia / AP
The Budapest Memorandum of 1994 was signed by Russia, the U.S., Ukraine and Britain giving Ukraine vague assurances in exchange for their agreement to disarm. The wording is here.
The U.S. might feel obligated under the Budapest Memo to help Ukraine, but Russia was also involved in that agreement so it could get complicated.
While there is a small chance that the U.S. could be dragged into an armed conflict with Russia over Ukraine, it seems a safe bet that any Russian invasion of Ukraine would have a minimal impact on the stock market. Stock markets would get back to business as usual if the conflict did not spread beyond Ukraine's borders.
The greater risk to the stock market is interest rate increases, elevated inflation and unattractive valuation, as discussed in recent notes.
Hilliard MacBeth
The opinions expressed in this report are the opinions of the author and readers should not assume they reflect the opinions or recommendations of Richardson Wealth or its affiliates. Assumptions, opinions and estimates constitute the author's judgment as of the date of this material and are subject to change without notice. We do not warrant the completeness or accuracy of this material, and it should not be relied upon as such. Before acting on any recommendation, you should consider whether it is suitable for your particular circumstances and, if necessary, seek professional advice. Past performance is not indicative of future results. The comments contained herein are general in nature and are not intended to be, nor should be construed to be, legal or tax advice to any particular individual. Accordingly, individuals should consult their own legal or tax advisors for advice with respect to the tax consequences to them, having regard to their own particular circumstances.. Richardson Wealth is a member of Canadian Investor Protection Fund. Richardson Wealth is a trademark by its respective owners used under license by Richardson Wealth.
STAY INFORMED! Receive our Weekly Recap of thought provoking articles, podcasts, and radio delivered to your inbox for FREE! Sign up here for the HoweStreet.com Weekly Recap.