September 6, 2021 | Off to Sea, with LNG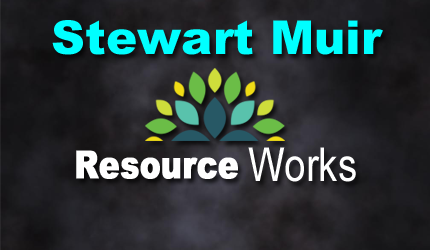 Stewart Muir is founder and executive director of the Resource Works Society, a Vancouver-based group open to participation by British Columbians from all walks of life who are concerned about their future economic opportunities. He is an author, journalist and historian with experience on three continents including a financial editor of The Vancouver Sun responsible for mining and markets coverage. Since Resource Works was established in 2014, the group has gained international recognition for its practical approach to the public challenges of responsible natural resource development and use.
Delta's new Tilbury LNG facilities are exactly what the city needs.
One of BC Ferries' new LNG-powered Salish class vessels.
Another day, another protest.
This time at FortisBC's Tilbury liquefied natural gas (LNG) facility in Delta, where protestors objected to the proposed expansion.
One of the proposed projects, The Tilbury Pacific Marine Jetty, would support LNG fuelling (bunkering) of ships, and have the capability to export BC-produced energy to customers across the Pacific and around the world.
The facilities would serve marine customers and further LNG exports and domestic use.
The BC Environment Assessment Office is inviting public comment on the Tilbury Marine Jetty. A 30-day comment period began on August 5th, and the public will also be able to comment after FortisBC submits its detailed project description later this year.
But criticism may be premature. Mike Leclair, FortisBC's vice-president of major projects, told the Delta Optimist that LNG from the expansion project could reduce greenhouse-gas emissions from ships coming into BC by 27% compared to petroleum-based marine fuels.
Far from an environmental threat, the facilities might just have a part to play in the global energy transformation.
The BC government already supports the use of LNG as a marine fuel, with Premier John Horgan noting that: "The use of LNG to power the world's ocean-going vessels is forecast to expand, and BC is well-positioned to benefit from this growth.
"… replacing diesel fuel with LNG has the potential to reduce greenhouse gas (GHG) emissions by approximately 20%. Because FortisBC's Tilbury facility runs on clean BC electricity, LNG produced there could reduce GHG emissions in marine shipping by up to 26%. LNG-fuelled vessels have a significantly reduced risk of a spill compared to those that use heavy fuel oil or diesel.
"We are confident in BC's ability to join the global network of ports that deliver clean-burning LNG direct to the ships of the future," said the premier, who visited the world's largest LNG bunkering facility at the Dutch port of Rotterdam in July 2019.
"This will allow BC to have a direct impact on global emissions by reducing the amount of greenhouse gas emissions from visiting vessels. Working together, we can meet the increasing global demand for energy solutions that reduce air pollution and protect our climate while creating more jobs and opportunities for everyone in BC."
Using tanker trucks alone, FortisBC has already provided LNG bunkering since 2017, including to BC Ferries. Using this LNG on BC Ferries' Spirit-class vessels has reduced carbon dioxide emissions by 12,500 tonnes a year – equivalent to taking 2,500 cars off the road every year.
Think of what could be done with a project like the Tilbury Marine Jetty—the first ship-to-ship LNG bunkering on North America's west coast.
The company says global GHG emissions could be reduced by up to 800,000 tonnes per year with its Tilbury LNG exported to Chinese industrial consumers. That's equivalent to taking 170,000 vehicles off the road each year.
Now, the Port of Vancouver and other provincial ports are working on plans to provide the fuel to visiting vessels.
Roger Dall'Antonia, FortisBC CEO, says: "Establishing British Columbia as an LNG bunkering hub for regional and international vessels is a rare opportunity for the province to take meaningful climate action, while also seizing an economic opportunity provided by British Columbia's world-class natural gas resources.
"Replacing common marine fuel with FortisBC's LNG is not only advantageous cost-wise for the operator, but leads to GHG emission reductions of up to 26%, as well as a 95% reduction in air contaminants, such as nitrogen oxides and particulate matter."
New international environmental guidelines for low-sulphur fuel already have international ship-owners swapping oil-fuels for LNG (with some even looking at hydrogen or ammonia for future use).
Forecasters see solid growth in global demand for LNG bunkering. In 2018, it totalled 170,000 tonnes of LNG. By 2025, it is expected to exceed nine million tonnes per year, and by 2035 over 35 million tonnes per year.
That's not just growth—that's exponential growth.
LNG-fuelled ships are a relatively new phenomenon. World shippers now have more than 200 LNG-fuelled ships in operation. That number is rising quickly. In June, shippers placed 33 orders. And in July, another 21—bringing year-to-date orders to 149. There are some 642 LNG carriers on the job, with another 105 ordered.
When so many are worried about the climate and struggling to find good jobs, FortisBC's Tilbury project is just what Delta needs.
STAY INFORMED! Receive our Weekly Recap of thought provoking articles, podcasts, and radio delivered to your inbox for FREE! Sign up here for the HoweStreet.com Weekly Recap.