August 16, 2021 | Facts are the First Casualties of BC's New War in the Woods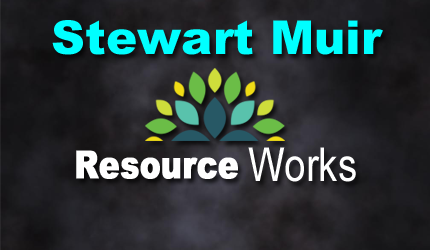 Stewart Muir is founder and executive director of the Resource Works Society, a Vancouver-based group open to participation by British Columbians from all walks of life who are concerned about their future economic opportunities. He is an author, journalist and historian with experience on three continents including a financial editor of The Vancouver Sun responsible for mining and markets coverage. Since Resource Works was established in 2014, the group has gained international recognition for its practical approach to the public challenges of responsible natural resource development and use.
Sitting in a downtown highrise, it's easy to say "don't cut the trees". But taking away logging would have a massive impact on communities and First Nations, says Nicola Dixon.
I am a registered professional forester in BC and proud of it.
BC is a world leader in sustainable forest management, backed by rigorous laws and independent third-party certification.
I am also proud of the contribution forestry makes to BC: jobs that support families and government revenue that supports education, health care and so many social services. Not to mention the revenue that goes to First Nations and their peoples.
I work in forest planning and specialize in road planning and design, but I also work with the Huu-ay-aht First Nations (HFN) on Vancouver Island, helping with forestry development and higher-level planning, which has been instrumental in bringing long-term benefits to the nation and its people.
HFN is one of the three nations (along with the Pacheedaht and Ditidaht) that persuaded BC to defer old-growth logging for two years in Fairy Creek and Central Walbran while they continue development on an integrated resource management plan.
HFN is a shining example of what First Nations can do through forestry within their territories. It has brought dollars into its community, built tremendous capacity and continues to build and benefit its people.
It's easy sitting in a highrise in downtown Vancouver to say "don't cut the trees," but if you take away logging, all the old-growth logging, it's going to have a massive impact on communities, including First Nations communities that are dependent on it.
It's tiring reading mythical "facts" and misrepresented numbers being posted on social media from the Rainforest Flying Squad, Sierra Club and a 17-year-old from Washington state who helped spark the latest round of blockading.
When protesters are asked for facts, they constantly ignore real information from government, industry, the BC Forestry Alliance, Resource Works and the likes.
Instead, they continually spread misinformation, twist numbers and quote someone's Twitter feed or Facebook posts as facts. They are not factual; they ignore science. Coming from a science background, it's exhausting.
As of late, the actions of the blockaders and others are no longer just about old growth.
This has become anti-logging to the core. Which includes damaging equipment and bridges, tampering with loggers' safety lines and even cutting the brake lines on an ETV (emergency transport vehicle) – the loggers "bush ambulance." Despite being dismissed as rumour, this is on record in an RCMP report.
This is increasingly becoming an "us versus them" battle, and I am appalled.
I want to take a moment to remind everyone who the "us" really are. We are over 50,000 strong and proud, forest professionals, engineers, biologists, hydrologists, technicians, analysts, loggers, truckers, road builders, mill workers and tree planters, just to name a few.
Indirectly, we are also the heavy-duty and shop mechanics, the dealerships selling fleet vehicles, the work-wear retailers, the diner and coffee shop workers, the cobblers who fix our leather "cork" boots, equipment manufacturers and retailers big and small.
We are hard-working people, spending money and supporting small businesses, restaurants, home-improvement companies, and more, throughout our communities.
We are also citizens who pay taxes. Logging companies pay stumpage fees that contribute billions to BC. Companies pay taxes too.
The hatred, anger, and interference have to stop. If you want to protest, do so peacefully, in areas designated. Take the fight to the government if you seek to improve forest regulation. Better yet, get a forestry or environmental education and become an expert in a field; make the change.
But don't block roads, sabotage an ETV or tamper with equipment. Don't put people's lives in jeopardy. That doesn't serve to save the trees.
Nicola Dickson, a BC forester for 12 years, lives in Nanaimo. Her article originally appeared in Business in Vancouver.
STAY INFORMED! Receive our Weekly Recap of thought provoking articles, podcasts, and radio delivered to your inbox for FREE! Sign up here for the HoweStreet.com Weekly Recap.