May 24, 2021 | We Peaked in March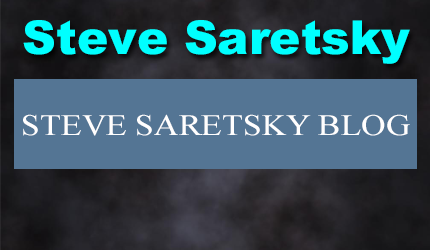 Steve Saretsky is a Vancouver residential Realtor and author behind one of Vancouver's most popular real estate blogs, Vancity Condo Guide. Steve is widely considered a thought leader in the industry with regular appearances on BNN, CBC, CKNW, CTV and as a contributor to BC Business Magazine. Steve provides advisory services to banks, hedge funds, developers, and various types of investors.
The Bank of Canada is suddenly worried about rising debt loads and extrapolative expectations in the nations housing market. Following the central banks update to their financial stability review, governor Tiff Macklem took to the airwaves, "Some people may be thinking that the kind of price increases we have seen recently will continue. That would be a mistake." Adding, "Some of the vulnerabilities that we had before the crisis have come back and top of the list is vulnerabilities related to housing and household indebtedness and they have intensified," Mr. Macklem said. "The message to Canadians is don't extrapolate from the current rapid increases we have seen in prices. Don't expect that those will continue indefinitely."
Of course, the irony is that the Bank of Canada is largely responsible for the imbalances created over the past 12 months. You'll recall back in July when the Bank pleaded with Canadians to borrow money, hoping to stave off a deeper credit contraction. In July 2020 Macklem said, "Our message to Canadians is that interest rates are very low and they are going to be there for a long time." Macklem added, "If you've got a mortgage of if you're considering making a major purchase, or you're a business and you're considering making an investment, you can be confident rates will be low for a long time."
What did we honestly expect would happen? Five year mortgage rates fell to 1.5% and Canadians went on a borrowing binge. Mortgage credit growth ramped up to a 10 year high and national home sales surged, smashing all previous records, and prices have followed.
Recent data released from the Canadian Real Estate Association shows the national home price index increased again in April, now up 23.1% from last year. This is the fastest pace of home price acceleration ever. Keep in mind this is a lagging indicator, and the index is likely to hit upwards of 25% here in May. This is nothing short of a disaster for the prospects of housing affordability.
On the bright side, there is widespread evidence to suggest the housing market has peaked, sales are slowing, new listings remain strong, this will allow inventory to slowly build off record lows. National months of inventory for sale now sits at 2, up from record lows of 1.7 set back in March. Yes, it appears March was probably the top.
When you really think about it, yes the housing boom was fuelled by a sea of liquidity created via ultra loose monetary policy, however it was also driven by human emotion with people locked up in their homes throughout the pandemic. When you're spending 90% of your day locked up at home it makes sense that people were desperately seeking an upgrade to their housing situation.
However, the housing narrative is now changing. With 50% of Canadians having now received at least one dose of vaccine, the prospects of a grand re-opening are nearing. After being cooped up for over a year at home, people are desperate to get out of the house and socialize. Bars, restaurants, and domestic travel are likely to much busier this summer and I strongly believe house shopping will be the last thing on peoples minds this summer.
The housing market is likely to rebalance on its own, and as usual, policy makers are one step behind. This is not only evidenced by the central bank trying to walk back the market, but also through recent lending changes via OSFI and the Federal Government. In case you missed it this week, the tighter mortgage stress test is coming into place for June 01, for BOTH insured and uninsured borrowers. Again, this will reduce purchasing power by about 4.5% across the board, with some banks relaxing debt service requirements for more "credit-worthy" uninsured borrowers. In other words, the tighter mortgage stress test will largely impact fringe borrowers such as first-time home buyers. This is truly bad policy.
If policy makers were trying to play social justice warrior, it would be wise to tighten credit on investors while arguably creating further aide for first time home buyers. However, they must be done at the same time to avoid a further run-up in home prices.
Three Things I'm Watching:
1. National home prices rise 23% y/y in Canada, fastest pace of house price inflation ever.

2. Average sales prices are up 42% nationally, largely due to buyers opting for larger homes. (Source: CREA)

3. Inflation ticks up to 3.4% y/y in April. In other words, real interest rates are currently running at -3.15%. (Source: Bloomberg)

STAY INFORMED! Receive our Weekly Recap of thought provoking articles, podcasts, and radio delivered to your inbox for FREE! Sign up here for the HoweStreet.com Weekly Recap.